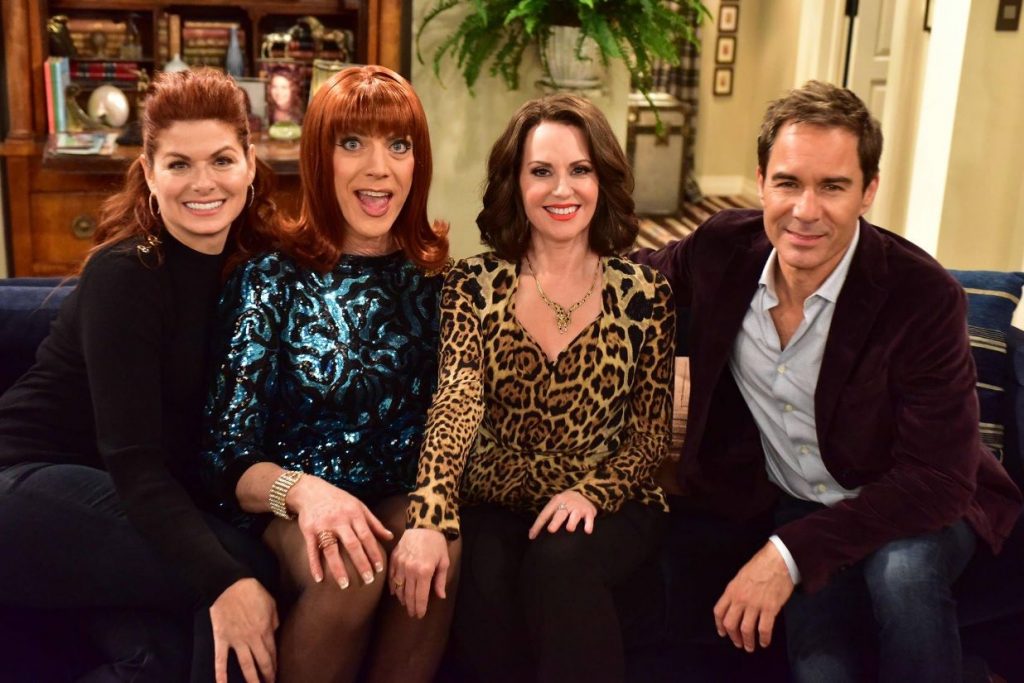 Geeze, Louise…every drag diva on the continent seems to be busy with TV gigs! We just yapped about Eureka O'Hara postponing a show at Queer Bar due to her new HBO show taping obligations, and now drag veteran COCO PERU has had to do the same with her scheduled November 13 performance at Seattle venue The Triple Door the Egyptian Cinema on Capitol Hill.
All devout Coco fans are aware that the diva has had a recurring role on Will & Grace for quite some time…as "Coco". Many had hoped Ms Peru would get another chance to shine on that show before it wraps up its production for the second time, later this year. The beloved show which originally ran from 1998 to 2006 then returned in 2017 for a successful encore.
Coco, aka Clinton Leupp, originally appeared on the first run of the series back in 2001 then popped up again on the reboot with two well received guest spots. And, now, it looks like Coco will pop up a couple of times before the show wraps. She was on set with Gus Kenworthy for his guest appearance a month ago as well.
Happily, the November show at The Triple Door the Egyptian Cinema has been rescheduled for April 8, 2020. Tickets for the November show will be honored for that date.
(Visited 3 times, 1 visits today)