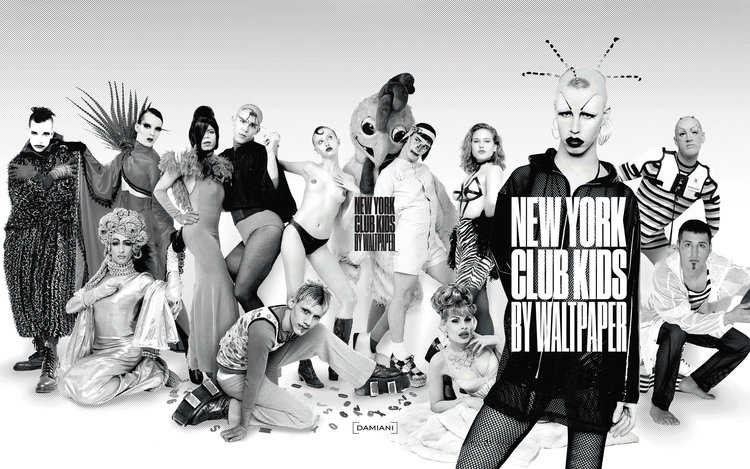 We want them all….really cute t-shirts and hoodies from hip fashion retailer OPENING CEREMONY collaborating with "Waltpaper" aka Walt Cassidy to celebrate the release of his book NEW YORK: CLUB KIDS, a "visual diary" of the club kid party scene in 1990s New York City which is being released NEXT week (Nov 26th) just in time for Xmas shopping…for yourself!
You can snag the clothes HERE and the book over HERE, if you're into Amazon, or go look for it at your local indie bookstore!
More on book and clothes!
NEW YORK: CLUB KIDS 
By Waltpaper.
 October 2019

New York: Club Kids is a high-impact visual diary of New York City in the 1990s, seen through the eyes of Walt Cassidy, known as Waltpaper, a central figure within the Club Kids. The Club Kids—named thus by New York Magazine in 1988—were an artistic, fashion-conscious youth movement that crossed over into the public consciousness through appearances on daytime talk shows, magazine editorials, fashion campaigns and music videos, planting the seeds for popular cultural trends such as reality television, self-branding, "influencers" and the gender revolution.

Known for their outrageous looks, legendary parties and sometimes illicit antics, the Club Kids were the embodiment of Generation X and would prove to be the last definitive subculture group of the analog world. The '90s have come to be known as the last discernible and cohesive decade, cherished by those who experienced it and romanticized by those who missed it.

The first comprehensive visual document of '90s nightlife and street culture, New York: Club Kids grants special access to an underground world, providing exclusive insight into the lifestyle of this celebrated and notorious clique. Featuring rare and previously unseen photographs along with magazine editorials and ephemera, the book culls from the personal archives of various photographers and artists—some celebrated, and many others whose recognition is long overdue.
New York: Club Kids

Published by Damiani

Hardcover, 9 x 11 in. / 376 pgs / 315 color / 85 bw

ISBN 9788862086578 / $55 US

Distributed by ARTBOOK | D.A.P. | www.artbook.com

https://www.amazon.com/New-York-Club-Kids-Waltpaper/dp/8862086571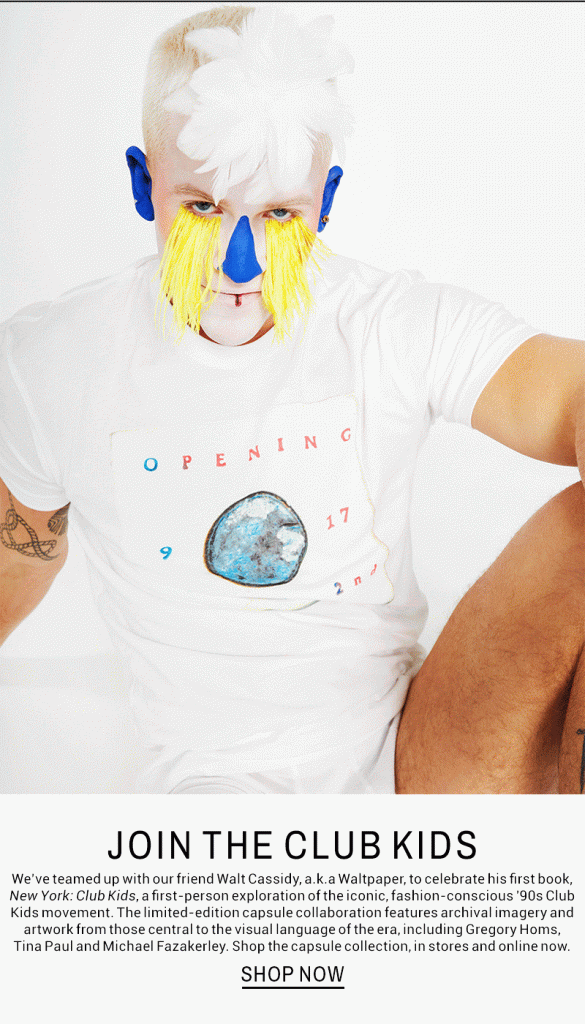 (Visited 9 times, 1 visits today)