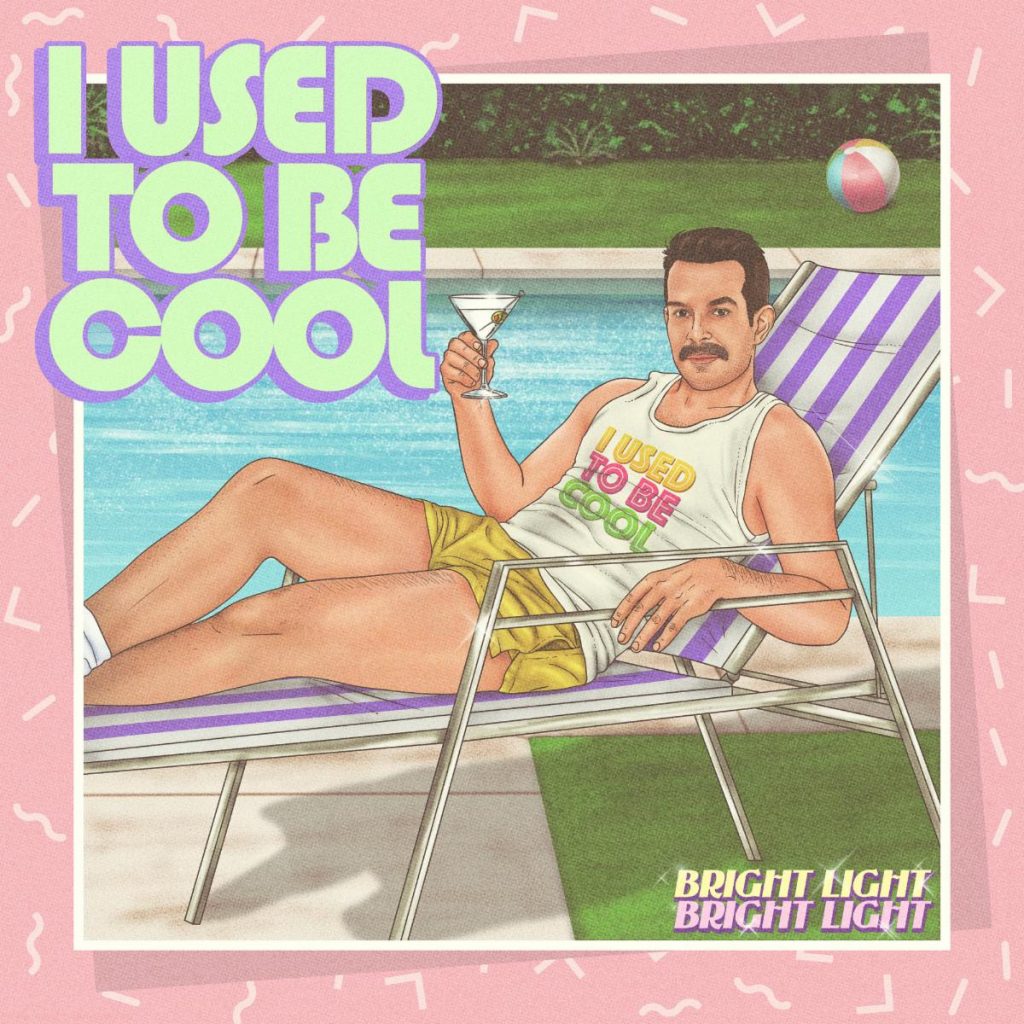 Ohmigosh, cutie pie British singer/musician/DJ Rod Thomas, aka BRIGHT LIGHT BRIGHT LIGHT has another fun song and video out, his third release from his upcoming latest album FUN CITY…it's another cheeky fun and VERY queer piece of music you should check out….the video is a retro porny fantasy involving a hunk and some lusty pool boys..just our cup of summer (Long Island Iced) tea!
Seattle should folks should remember the artist…he's been to Seattle a few times over the years. He's a delight and we also love the fact he's partnered with several amazing LGBTQ artists to make this album, including other favorites like Jake Shears, Justin Vivian Bond and Erasure's Andy Bell.
We also really, really love this retro art work. Yum.
MORE:
Today, Bright Light Bright Light has served up a slice of irresistible synth pop with the release of his latest song and video "I Used To Be Cool." A cheeky ode to cherishing your "15 minutes in the sun," the new track has been released in tandem with a music video that is a campy homage to '80s/'90s cinema, that feels one-part summer romance, one-part John Waters irreverence, and one-part classic MTV music video nostalgia.
Directed by Tyler Jensen (director of the acclaimed Scream Queen! My Nightmare On Elm Street documentary) and inspired in part by Risky Business, Fast Times at Ridgemont High, Desperately Seeking Susan and the music videos for "Magic" by The Cars and "Rock the Cradle" by Billy Idol, the video for "I Used To Be Cool" finds Bright Light Bright Light (the stage name of international LGBTQ+ pop star Rod Thomas) and two friends tending to the summer housework of a dreamy heartthrob, played by model and influencer Christian Bendek. The not-so-subtle swooning and ensuing daydreaming sequence, mixed with warm synths that capture the essence of a hazy summer afternoon, make "I Used To Be Cool" a perfect video to tie together the end of PRIDE month with the July 4th holiday.

It is the third song to be released from the forthcoming album by Bright Light Bright Light titled Fun City (out September 18th on his own label YSKWN!, in partnership with Megaforce Records and The Orchard), which will serve as not only a stellar collection of expertly crafted 80s-inspired dance-pop, but also as a musical love letter to the LGBTQ+ community.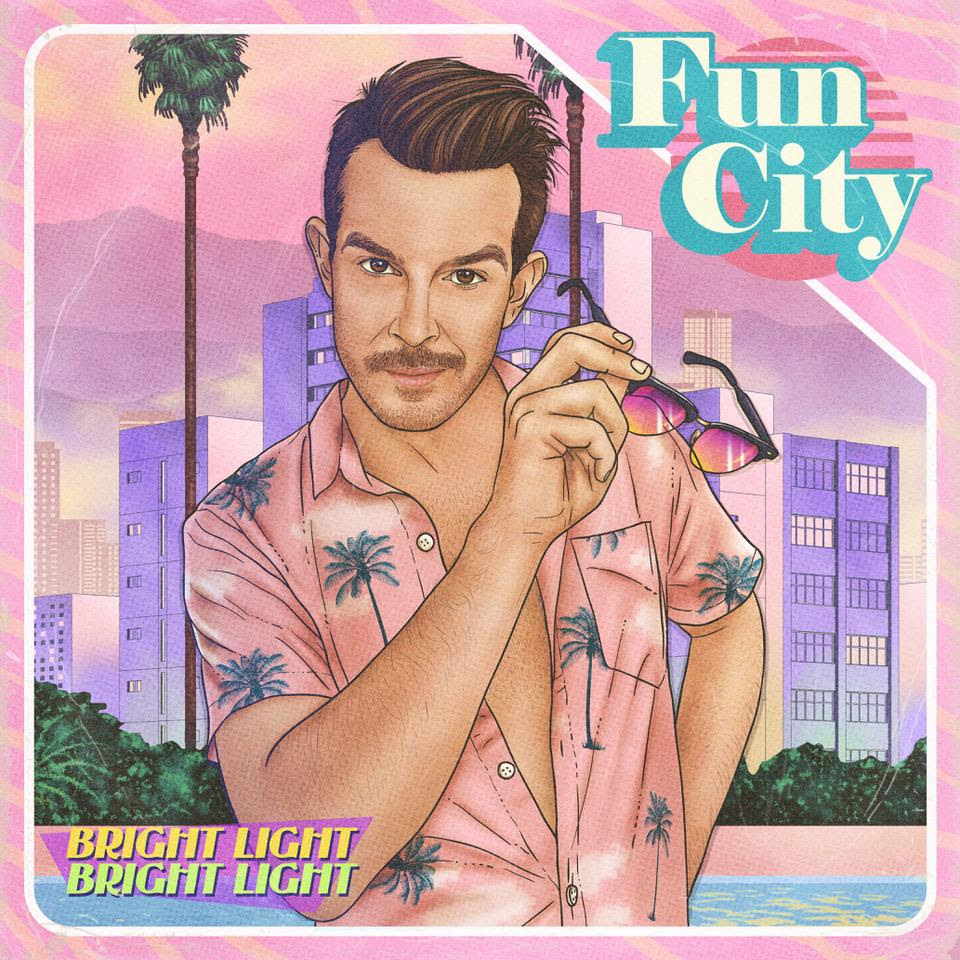 It follows the celebrated releases of first track "This Was My House," a prideful ode to queer safe spaces that Rolling Stone said features a "buoyant beat to dance through pain and trouble," and the follow-up and smitten collaboration with Jake Shears, "Sensation," which Queerty said "channels 80s dance-pop as well as classic queer disco tunes by the likes of Sylvester."
The vocals for Fun City were recorded on the empty dancefloor of East Village gay club Bedlam, a choice Bright Light Bright Light made as a way to channel the energy of the queer trailblazers that influenced him like Sylvester, Erasure, Scissor Sisters and Hercules & Love Affair. He hopes Fun City will examine the ways marginalized people stay strong, focused and creative through times of social and political hardships. The album title itself is a historical reference to a quote said by NYC mayor John V. Lindsay who on his first day in office in 1966, amidst a crippling transit strike, said "I still think it's a fun city."
The album boasts a veritable "who's who" of LGBTQ+ major-players and allies who serve as collaborators, including (in alphabetical order by first name) Andy Bell (of Erasure), Big Dipper, Brendan MacLean, Caveboy, The Illustrious Blacks, Initial Talk, Jake Shears, Justin Vivian Bond, KAYE, Mark Gatiss, Niki Haris & Donna De Lory, and Sam Sparro.
Bright Light Bright Light has been a staple of the international LGBTQ+ music scene for over ten years, having released three prior albums and touring as both a solo artist and as support alongside pop royalty like Elton John, Cher, Erasure, Ellie Goulding and Scissor Sisters. He also collaborated with Elton on his 2016 banger "All In The Name" which he also performed with the music legend on "The Graham Norton Show."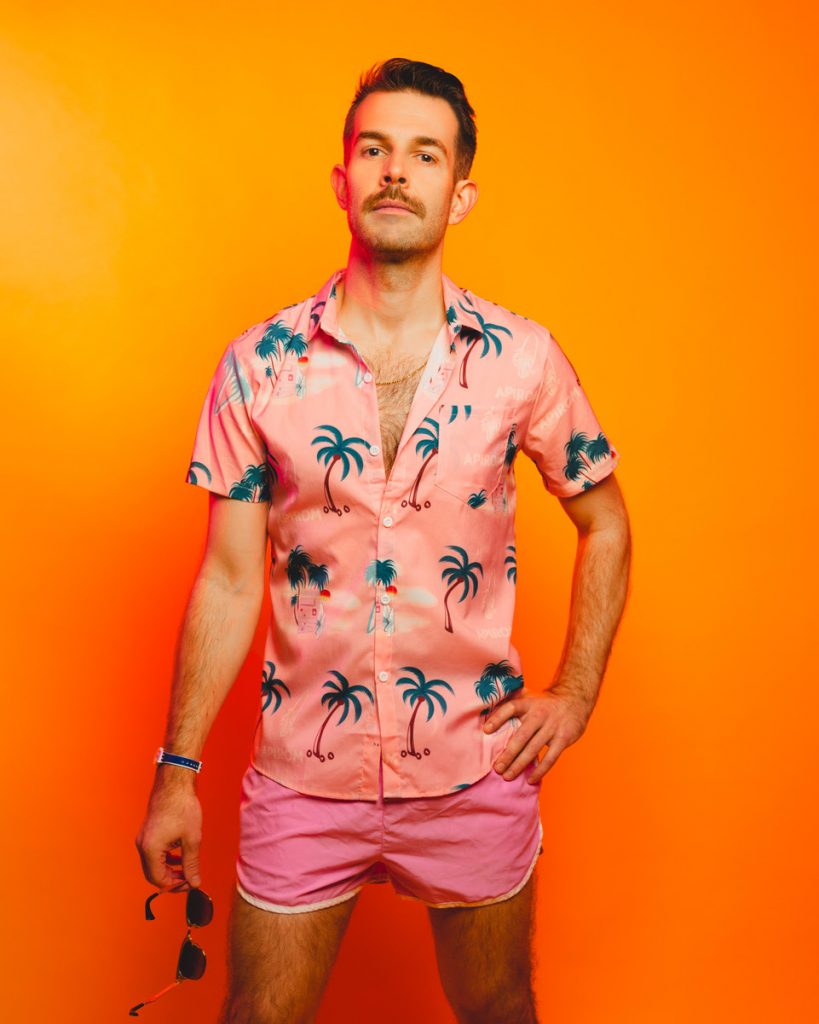 For the past four years he has curated, hosted and served as the DJ for regular afternoon dance parties (which he affectionately calls the "Romy & Michele's Saturday Afternoon Tea Dance") at Manhattan's Club Cumming and Brooklyn's C'Mon Everybody. Aside from using his music as a powerful platform for equality, he has also actively fundraised for The Trevor Project, Ali Forney Center, Hetrick-Martin Institute, ACLU, and Elton John AIDS Foundation over the years.
'Fun City' Track Listing
1. "Touchy" (feat. Brendan MacLean)
2. "I Used To Be Cool"
3. "Sensation" (feat. Jake Shears)
4. "Good at Goodbyes" (feat. Andy Bell)
5. "You Make It So Easy Don't You" (feat. Sam Sparro)
6. "It's Alright It's Okay" (feat. Caveboy)
7. "This Was My House" (feat. Niki Haris, Donna De Lory & Initial Talk)
8. "Never be Lonely" (feat. KAYE)
9. "These Dreams" (feat. The Illustrious Blacks)
10. "Love Song" (feat. Big Dipper)
11. "Next To You" (feat. Mark Gatiss)
12. "Saying Goodbye Is Exhausting" (feat. Justin Vivian Bond)
BRIGHT LIGHT BRIGHT LIGHT ONLINE:
OFFICIAL SITE | FACEBOOK | INSTAGRAM | TWITTER
(Visited 1 times, 1 visits today)