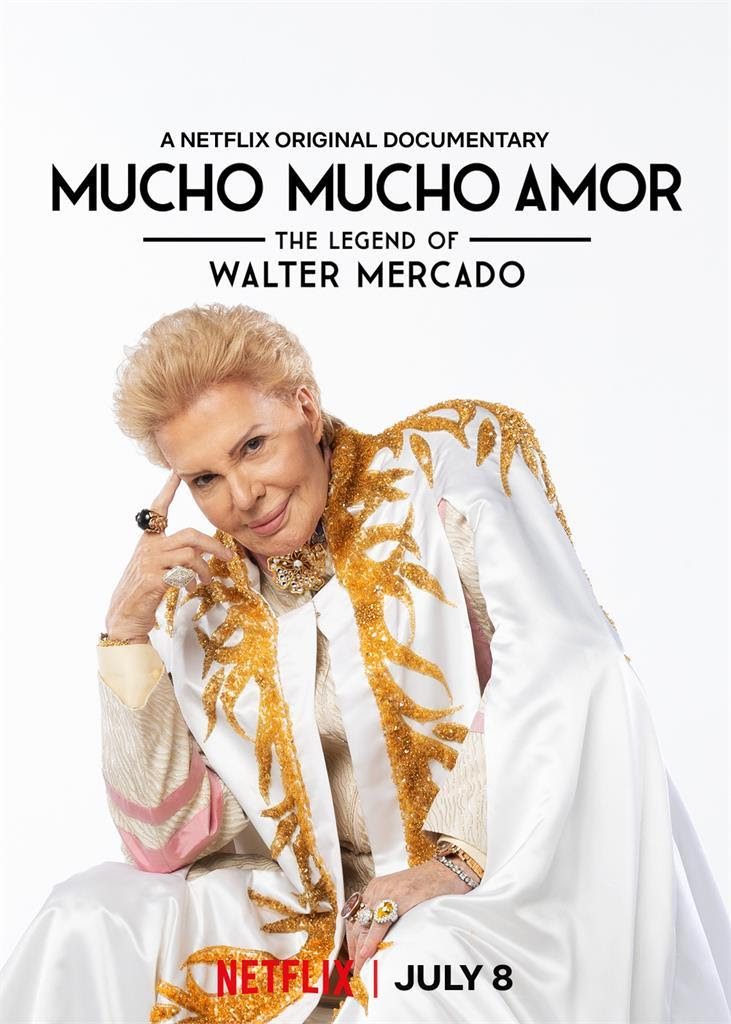 Oh, we j'adore a fun, campy yet tearful look at an iconic figure! The soon to be dropped bio-documentary MUCHO, MUCHO AMOR looks like it should be a RAAAAAAL fun treat!
It's the story of a figure that is either a bit of a mystery to you, or a very well known cultural icon depending on how old you are and what your ethnic or cultural background is…Mucho, Mucho Amor is the life story of the one and only Walter Mercado, a celebrated psychic, astrologer and Spanish language culture media star for many, many decades charming audiences with his gender bending style and flamboyant public persona. Walter even reached out to audiences beyond the Spanish speaking world and became a celebrity world wide for fans of astrology (or his camp persona).
The new documentary was made with the cooperation of Walter, prior to his death and features exclusive coverage of the star as it explores his entire life and his reasons for retiring from public life (hint: not comfortable with growing old in front of the camera…)
The film drops on Netflix on July 8th. More info:
Every single day for decades, extravagant Puerto Rican astrologer, psychic, and gender nonconforming legend Walter Mercado charmed the world with his televised horoscopes. Equal parts Oprah, Liberace, and Mr. Rogers, Walter was a celebrated daily part of Latin culture, who at his peak reached over 120 million viewers.
Since childhood, Walter was regarded as a healer, but his greatest miracle might have been his personal transformation from shy farm boy to flamboyant showman. Walter enthralled much of the world with sequined capes, opulent jewelry and pressing horoscopes that shared a message of love and hope to his devoted viewers — until one day he mysteriously disappeared.
Over a decade later award-winning documentarians Cristina Costantini (Science Fair) and Kareem Tabsch (The Last Resort) plus producer Alex Fumero (I Think You Should Leave with Tim Robinson) received unprecedented access to Walter during his post-fame seclusion and invite us into his home and interior world. With MUCHO MUCHO AMOR, they capture Walter's final two years, when the pioneering icon grappled with aging and his legacy, as he prepared for one last star-studded spectacle.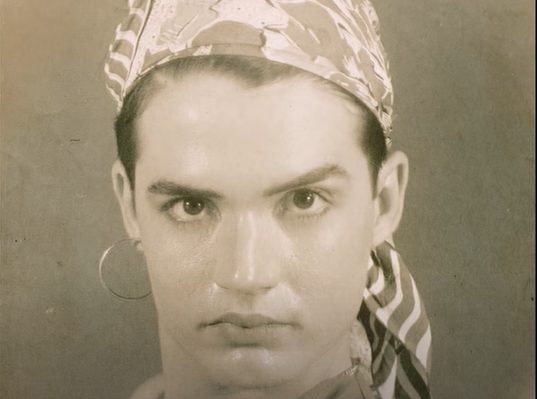 About Director/Producer CRISTINA COSTANTINI
Cristina directed SCIENCE FAIR, which won audience awards at Sundance and SXSW in 2018, as well as an Emmy and a Critics' Choice award for best first-time director. Cristina previously worked as an investigative journalist, covering detention centers, sex trafficking and the opiate epidemic. Her investigative work has been recognized with a GLAAD Award and a duPont. She is a partner at Los Angeles-based production company, Muck Media.

About Director/Producer KAREEM TABSCH
Kareem directed THE LAST RESORT, an official selection of DOC NYC distributed by Kino Lorber. His short DOLPHIN LOVER premiered at Slamdance and won Best Short Doc at LA Film Festival. Former Program Director of The Miami Gay & Lesbian Film Festival, Kareem is the co-founder of South Florida's largest art-house theater, O Cinema.

About Producer ALEX FUMERO
Alex is a producer and creative developer. He most recently oversaw I Think You Should Leave (Netflix) and prior to that served as Vice President of Original Programming for HBO, in Alternative and Comedy where his projects included Random Acts of Flyness, 2 Dope Queens and Chris Gethard: Career Suicide.
(Visited 3 times, 1 visits today)