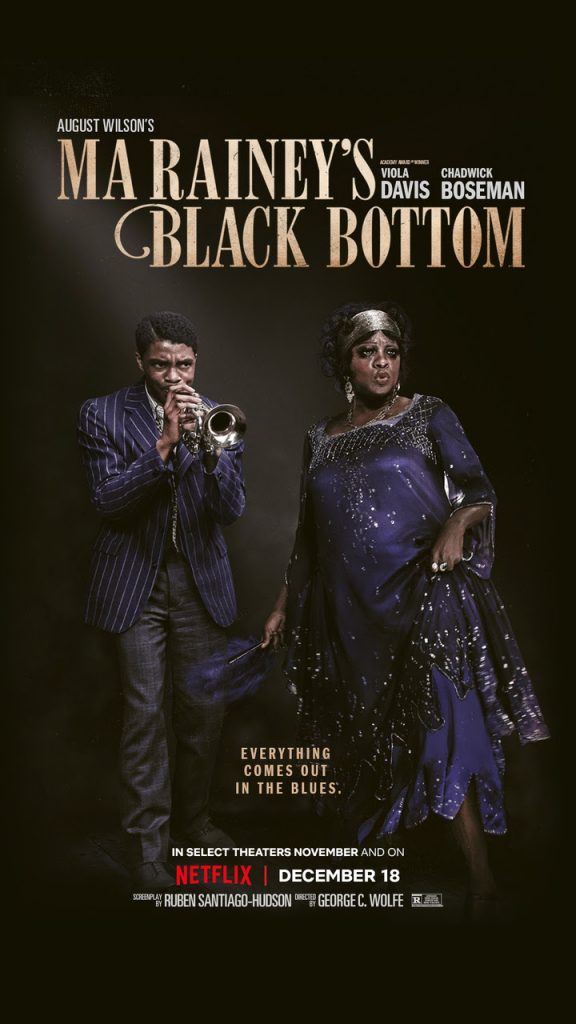 It has "Awards Bait" written all over it…
"It" being the long awaited film adaptation of August Wilson's 1982 MA RAINEY'S BLACK BOTTOM, one of the 10 plays in his Pittsburgh Cycle of works that examine the lives of Black Americans over the course of the 20th Century. The only one of the plays to not be set in Pittsburgh, this production was produced by actor Denzel Washington and directed by out gay theater director George C. Wolfe. The film will debut on Netflix on December 18th but will also screen in cinemas starting in November to qualify for awards consideration.
And, since it stars much beloved actress Viola Davis as Ma Rainey, the real life "Mother of the Blues" (and notorious bisexual but mostly lesbian) and the late Chadwick Boseman as her horn player in his final role, it automatically becomes a "Must See" event regardless if you're brave enough to see it in movie theater or the safety of your own home.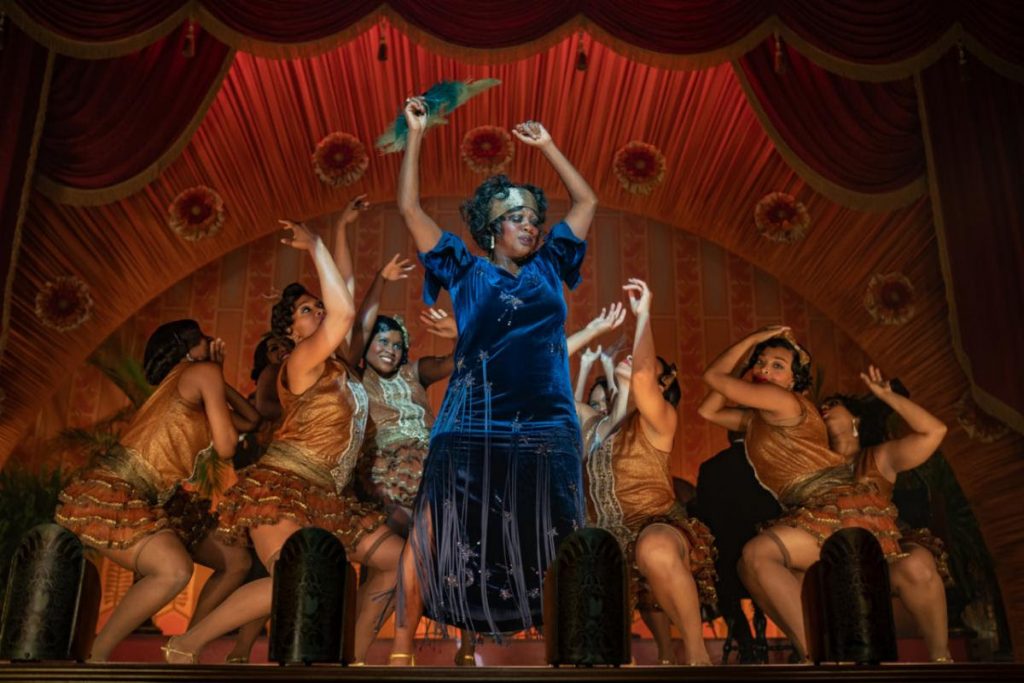 The trailer (and stills) from the production have just been released and it looks gorgeous; a vivid representation of life in the backstage world of 1920s theater and showbiz for Black American artists dealing with the racism of the era. It's all seen through the lens of August Wilson who spent the last years of his life living in Seattle with his designer wife Constanza Romero who executive produces this adaptation.
What's it all about?
Tensions and temperatures rise over the course of an afternoon recording session in 1920s Chicago as a band of musicians await trailblazing performer, the legendary "Mother of the Blues," Ma Rainey (Academy Award® winner Viola Davis). Late to the session, the fearless, fiery Ma engages in a battle of wills with her white manager and producer over control of her music. As the band waits in the studio's claustrophobic rehearsal room, ambitious horn player Levee (Chadwick Boseman) — who has an eye for Ma's girlfriend and is determined to stake his own claim on the music industry — spurs his fellow musicians into an eruption of stories revealing truths that will forever change the course of their lives. Adapted from two-time Pulitzer Prize winner August Wilson's play, Ma Rainey's Black Bottom celebrates the transformative power of the blues and the artists who refuse to let society's prejudices dictate their worth. Directed by George C. Wolfe and adapted for the screen by Ruben Santiago-Hudson, the film is produced by Fences Oscar® nominees Denzel Washington and Todd Black. Colman Domingo, Glynn Turman, Michael Potts, Taylour Paige and Dusan Brown co-star alongside Grammy® winner Branford Marsalis' score.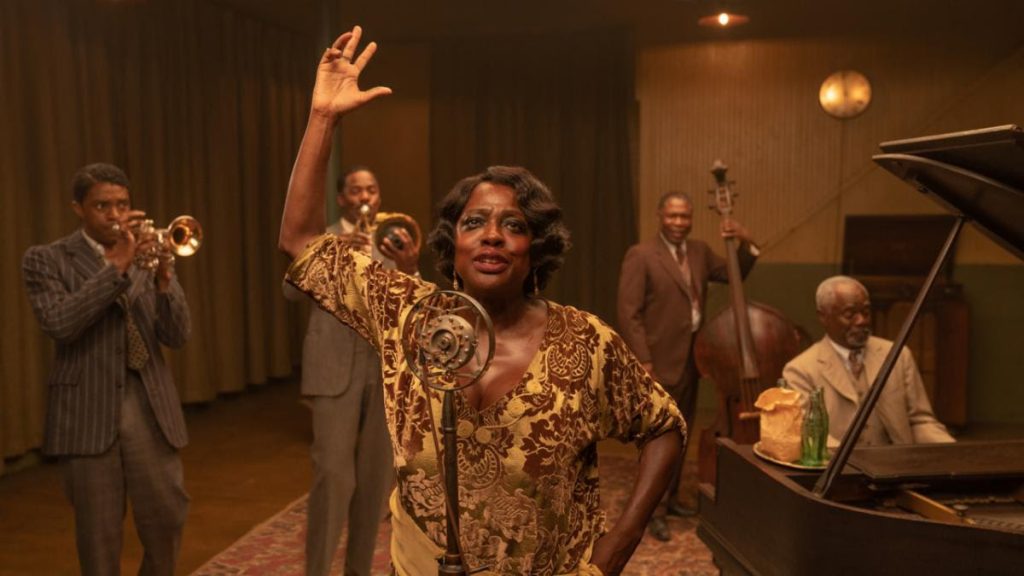 Just watching the trailer, you wanna call up Viola Davis and tell her to clear the mantle for a whole slew of awards…she's amazing to watch here. We can't wait to see this one…check it out in November/December.
(Visited 3 times, 1 visits today)