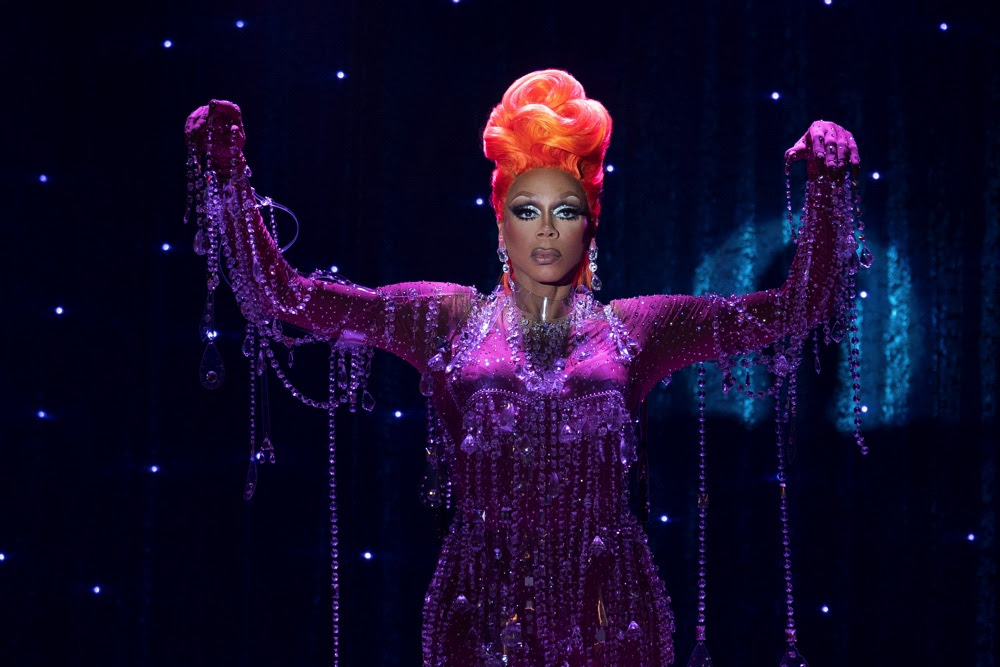 Netflix has released the drop date, art work and a teaser trailer for the debut of AJ AND THE QUEEN, the first comedy/drama series from megastar RuPaul. All 10 episodes will drop on Friday, January 10, 2020 which means gay night life will dry up and DIE that weekend, so don't bother planning anything, kids..well, maybe screenings in bars but does Netflix allow that?
To clue you in, AJ and the Queen stars RuPaul as "Ruby Red" a veteran drag queen with dreams of opening her own night club. Those dreams get dashed when she's ripped off by some shady business and so Ruby goes on the road in an old RV to criss cross the country performing gigs at various gay clubs to get back on her feet.
That journey is complicated by the presence of a 10 year old runaway named, not surprisingly, AJ who comes along for the ride…because it's perfectly normal for 10 year olds to go on cross country journeys with 60 year old drag queens not related to them!
I keed, I keed…
Mostly.
Here's what we know so far about the show…the showrunner/head producer/writer is Michael Patrick King, who did the same job on another show you might have heard of: Sex and the City. We would call that "good" except for the fact Michael Patrick King is also responsible for the REALLY awful Sex and the City movies…so, the guy is capable of coming up with bad ideas. Hopefully, he was running this show with his creativity tank FULL of fabulous ones!
We also know the show will feature performances every episode from RuPaul/Ruby…and, we're guessing that guest stars might be performing as well, since the show is set in a series of gay clubs. But, will it be LIVE or will they…lip sync for Netflix's LIFE?!?!?
One thing we do know that's not in the press release, is the fact that LATRICE ROYALE is a guest star in one episode and has a major role and the reason we know that is because Latrice told us that bit of prize tea this summer and since the official publicity buzz has started I guess it's ok to let that cat out of the bag. And, apparently, there are not a lot of other "Drag Race" performers on this new show, so it's kind of a big deal so yay for Ms Latrice who is amazing in every thing she does.
Here's the official description of the show via Netflix:
Robert Lee (RuPaul), better known as the drag queen Ruby Red, has big dreams of opening his very own drag club. After years of performing in clubs all across the country, he has scrimped and saved and is one signed lease away from turning his dreams into a reality until he realizes he's been swindled by a charismatic grifter (Josh Segarra) and his eye-patch wearing partner-in-crime, Lady Danger (Tia Carrere). With his heart broken and money stolen, Robert has no choice but to pick up the pieces and start over, and a cross country Ruby Red roadshow provides the perfect opportunity to do just that.

But when AJ (Izzy G.), a scrappy, streetwise 10-year-old escaping a difficult home life, stows away in Robert's rundown RV, the consummate performer suddenly finds himself in a new set of shoes: de facto parent. Fabulously mismatched yet perfectly paired, AJ and Ruby must find a way to navigate through tough times as they learn a few tricks from one another and roll on to brighter days. Michael-Leon Wooley and Katerina Tannenbaum also co-star.

Created by Michael Patrick King (Sex and the City) and RuPaul, and featuring performances by RuPaul in each episode, AJ and the Queen is an equally heartfelt and gritty comedy about finding family in the unlikeliest of people when they're needed most.

Instagram: @AJANDTHEQUEEN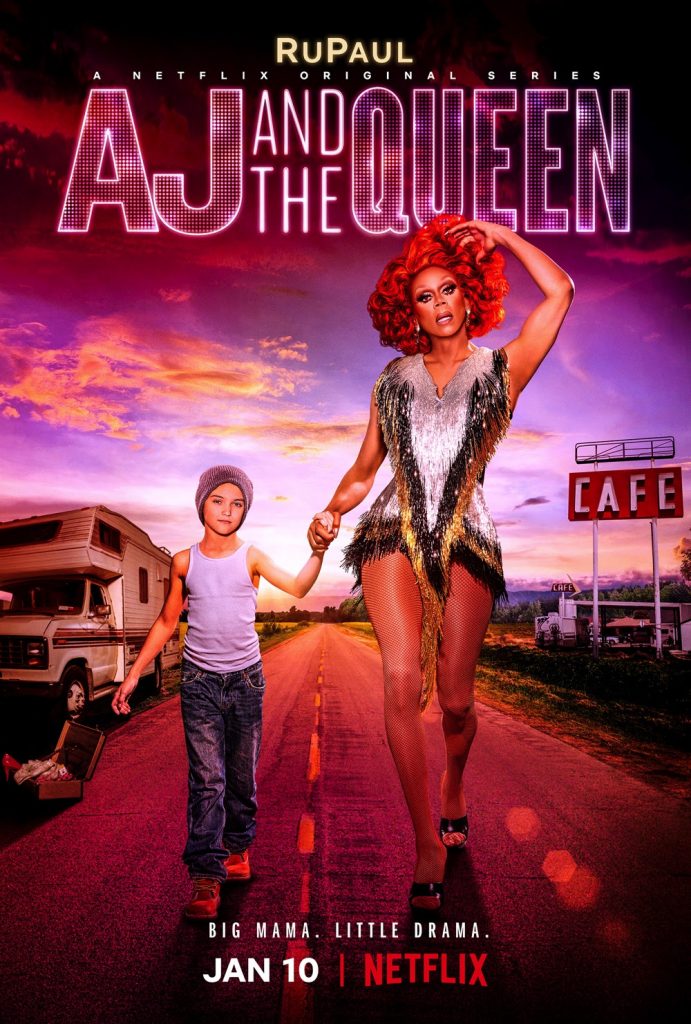 (Visited 1 times, 1 visits today)