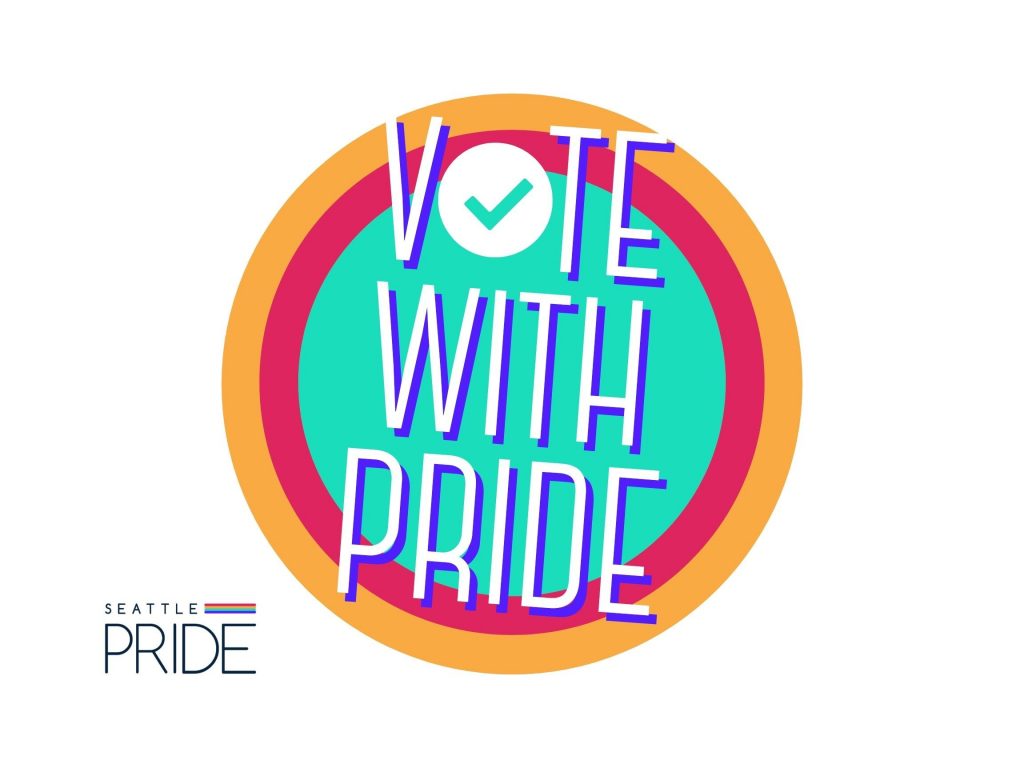 Seattle Pride, the group who produces the annual Seattle Pride Parade and other events, wants to get out the LGBTQA+ vote and to make sure that happens, they're doing a weekly event every Sunday between now and Election Day in November!
"Vote With Pride" will kick off this Sunday, October 4th between Noon and 4pm at Seattle Central College's campus on Capitol Hill. Since we're still in "protect ourselves from Covid-19" mode, these events will obey all safety protocols; masks must be worn at all times!
What it's all about:
Seattle Pride is hosting its first-ever Vote with Pride events to grow LGBTQIA+ voter registration and voter participation leading up to the general election.

The weekly in-person events will offer Vote with Pride-branded yard and window signs, voter registration forms, and will have volunteers on site to engage with the community and answer questions. 
The events will observe all COVID-19 safety protocols with a drive-up, contact-free option for those who wish to drive into a reserved section of the street and simply pop their trunk so volunteers can distribute the signs without people having to leave the comfort and safety of their vehicles.

The events – part of a larger Vote with Pride campaign – include a contest element in an effort to engage voters and encourage voter participation.
The event is happening at the corner of Broadway and East Pine Street starting October 4th and then every Sunday until November 1st.
Tags: seattle pride, Vote With Pride