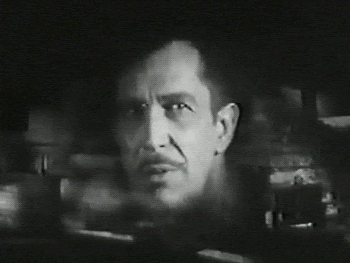 Looking for something spooky to do for Halloween Night but you're too scared to leave your house? ( 'cause a creepy Covid infected Trump supporter could be lurking outside your door….) There's a fun stay at home option courtesy of NOCTURNAL EMISSIONS, the paranormal radio show airing on Hollow Earth Radio 104.9 FM that is hosted by creator Isabella L. Price.
Isabella will also be hosting a very special online film screening of the campy cult horror film, HOUSE ON HAUNTED HILL, the 1959 spooky film directed by William Castle, one of John Waters' cinematic icons. It's happening this Saturday, October 31st via Northwest Film Forum's website.
It's a Livestream with Chat show that starts at 7pm on Saturday night…but, you can watch the recorded stream and film anytime until Sunday night, November 1st at 11:59pm (aka just before Midnight when Sunday turns into Monday…get it?)
It's a sliding scale admission which benefits both Nocturnal Emissions and NW Film Forum. Go HERE to buy and reserve your tickets!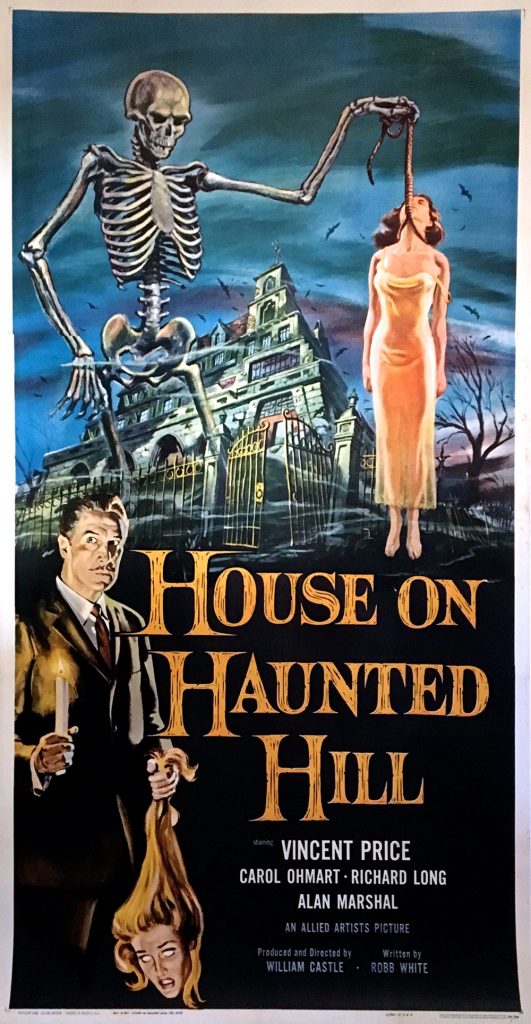 The plot of the film: Creepy evil weirdo Vincent Price and his wife offer a reward of $10k to any of the 5 guests that survive a night in a notorious haunted house. Naturally, there are twists and turns including the fact that the exterior of the haunted house in the film is actually the famed Ennis House, a gorgeous Mayan style house designed by Frank Lloyd Wright and the interior (on a soundstage) is your typical cheesy spooky Victorian haunted mansion!
If you need an LGBTQ reason to watch this campy treat (other than the fact it's a campy treat), star Vincent Price was bisexually inclined and co-star Elisha Cook Junior was very very gay in real life!
Fun fact about this film: This was one of William Castle's horror films that used an physical gimmick IN the cinemas that screened it. In the case of "House on Haunted Hill", it was EMERGO, which was a plastic skeleton which flew through the auditorium of the cinema at a certain point in the film…for viewers on Saturday, you might recreate this by hiring out of work drag queens to emerge from your closet demanding you tip them!
"TIPPING ISN'T A CITY IN CHINA, YOU BITCHEZ!!!!!"
Horrifying.
(Visited 15 times, 1 visits today)