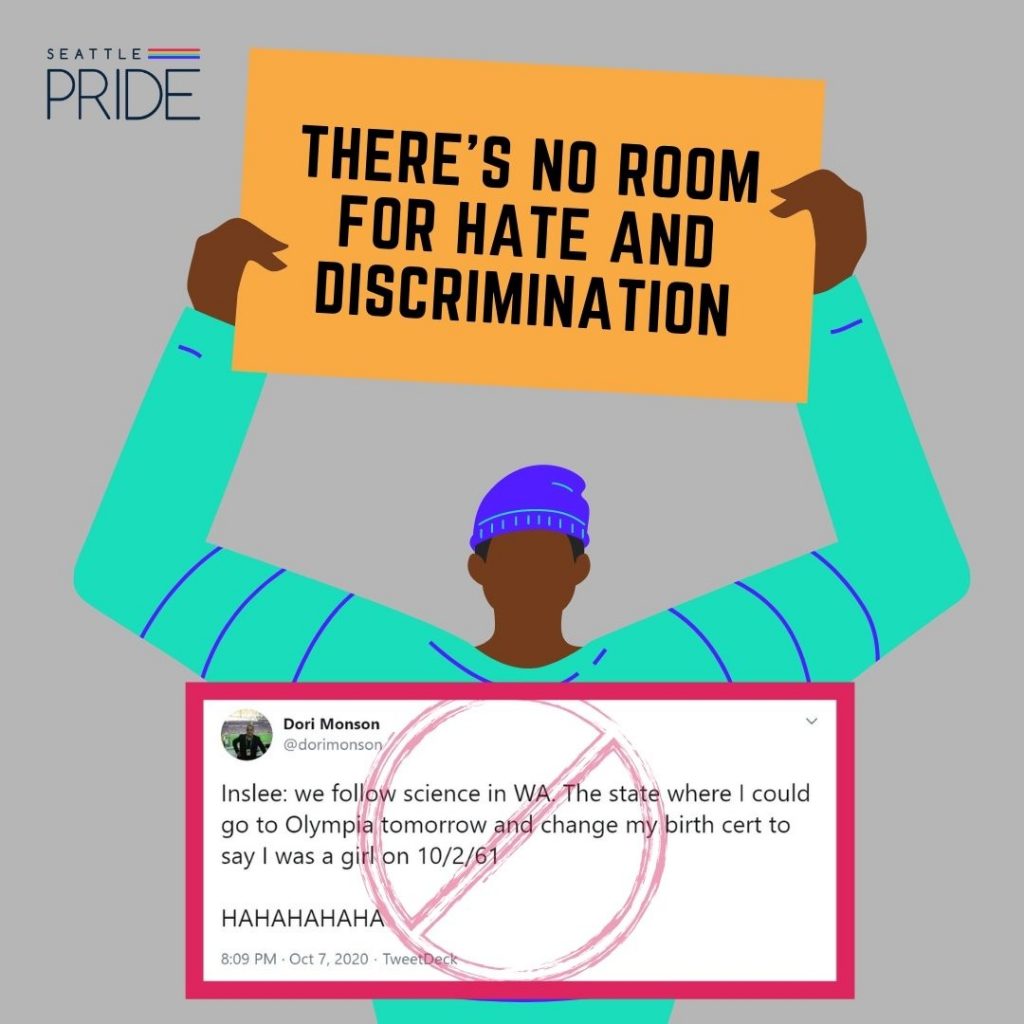 Problematic right wing talk radio host Dori Monson is in some hot water over transphobic remarks he made Wednesday, October 7th. Monson tweeted this remark during Washington State's gubernatorial debate between Democratic incumbent Jay Inslee and Republican candidate Loren Culp when the topic being debated was science: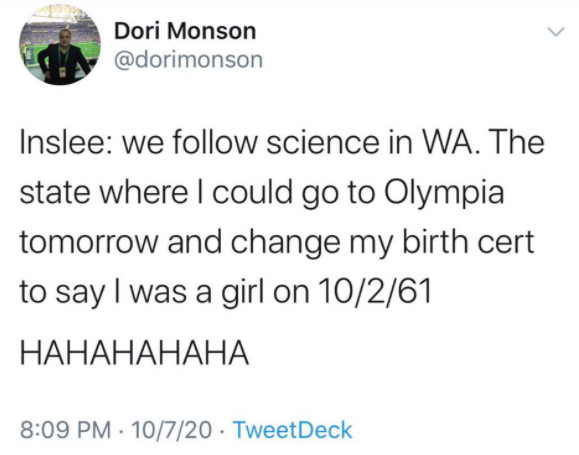 The remark angered many, particularly in Washington State's LGBTQ community who quickly condemned Monson's insulting remarks. Seattle Pride issued this statement from Executive Director Krystal Marx:
Dori Monson's blatant transphobic remarks in his Tweet during the gubernatorial debate mocking the very real issue of gender identity are insensitive, irresponsible and unacceptable for anyone – and especially inappropriate for the public face of KIRO 97.3 FM and the Seattle Seahawks, whose own value statements herald "integrity in word & action" as well as "weaving diversity, equity and inclusion into the fabric of everything we do."

Numerous studies have shown that trans people are at a significantly greater risk of depression, fear, isolation and suicide, largely due to ridicule, discrimination and violence. Seeing gender identity openly mocked in public only increases that stigmatization and puts transgender lives at further risk.

Seattle Pride has reached out to KIRO 97.3 FM and the Seattle Seahawks demanding Mr. Monson's immediate termination.

Krystal Marx-Seattle Pride Executive Director

The Seahawks and KIRO heard these demands and responded today by suspending Monson for an indefinite period of time keeping the host from his daily talk show on Bonneville Communications owned KIRO-FM as well as pre-game, half-time and post-game shows on the Seahawks radio network.
No word on how long the suspension will last. Beyond the release of the suspension, neither the Seahawks or KIRO haven't made any other comment. And, nothing yet from Monson…like an apology.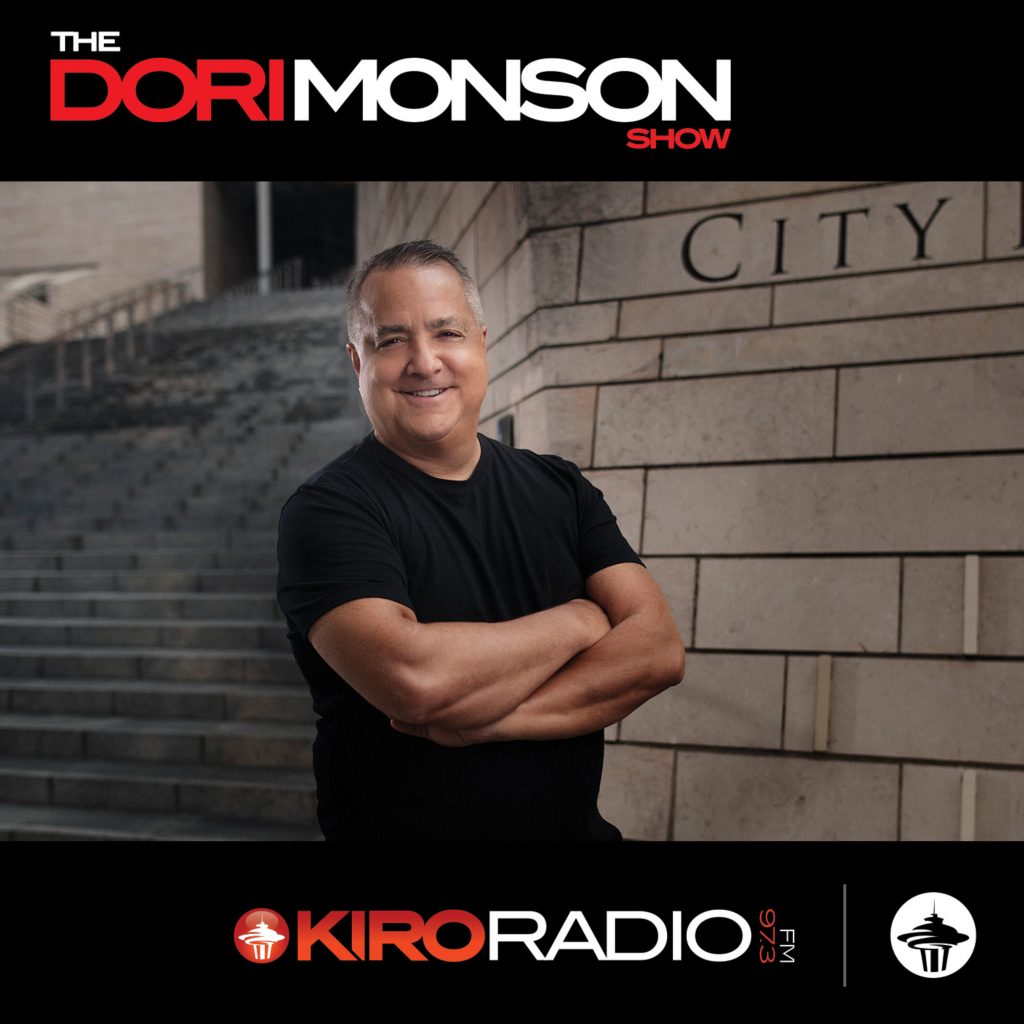 And, Seattle Pride has released this new statement at 4:15pm:
We appreciate the actions taken today by KIRO 97.3 FM and the Seattle Seahawks, and believe that suspending Dori Monson is a good first step, though we also ask Mr. Monson to issue a sincere apology and take actions to build empathy and understanding toward our transgender community – and that he realizes the harmful impact of his words by taking actionable steps towards addressing his history of homophobic and transphobic remarks. If he is unwilling to take these important actions, Seattle Pride will continue to call for his immediate termination.
(Visited 4 times, 1 visits today)