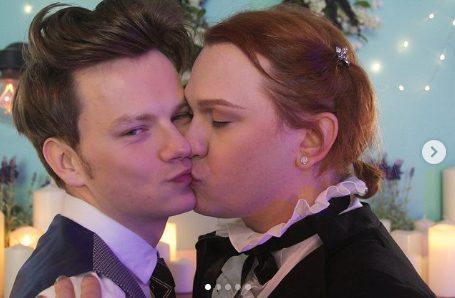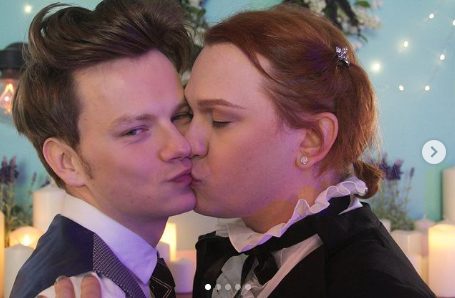 Heartiest congrats to our own darling drag darling daughter Ms JINKX MONSOON for marrying her boyfriend Michael Abbott on January 9th in a virtual wedding ceremony from their home in Portland, Oregon!
The winner of Season 5 of RuPaul's Drag Race and a longtime resident of Seattle where as Jerick Hoffer, Jinkx attended and graduated from Cornish College of the Arts before embarking on a career that included stops along the way as a cast member of local drag shows, "Sylvia O'Stayformore's Bacon Strip" and "LeFaux at Julia's on Broadway" before becoming an internationally renowned drag superstar.
Jinkx revealed the news via Instagram last week announcing the January 9th ceremony that included best friend Kenneth Lee, the legendary drag dresser/show runner and other housemates and officiated, via Skype, by comedian Deven Green.
Via Instagram:
Well— I guess the cats are out of their respective bags. On January 9th, 2021, Michael and I said our vows and become spouses by law. That's right! Mama got married. (Cue the Gypsy soundtrack) — we had an at home wedding, witnessed by our housemates, with our officiant Deven Green, safely Skyping in, and our family and friends watching safely through Zoom. It was the perfect day. Special thanks to @planettammie and @bendelacreme and our Best Person, Kenneth Lee for the integral parts they played in the ceremony. (All photos taken by @liamkrug_)
The couple have been an item since spring of 2019. For those of you yearning to see more of Ms Monsoon, you can always check out the Xmas Special she did with BenDeLaCreme that is currently on Hulu or her acclaimed 2015 documentary, DRAG BECOMES HIM available on Amazon Prime!
And, again, BIG JUICY CONDRAGULATIONS TO MICHAEL AND JINKX/JERICK!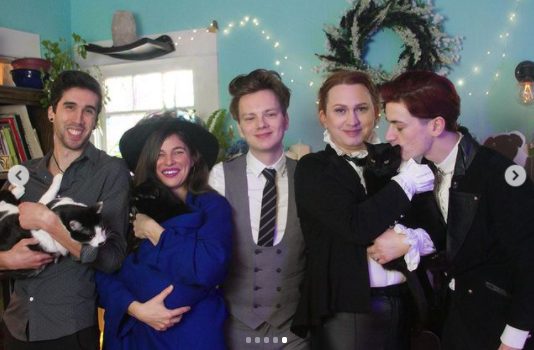 (Visited 477 times, 1 visits today)