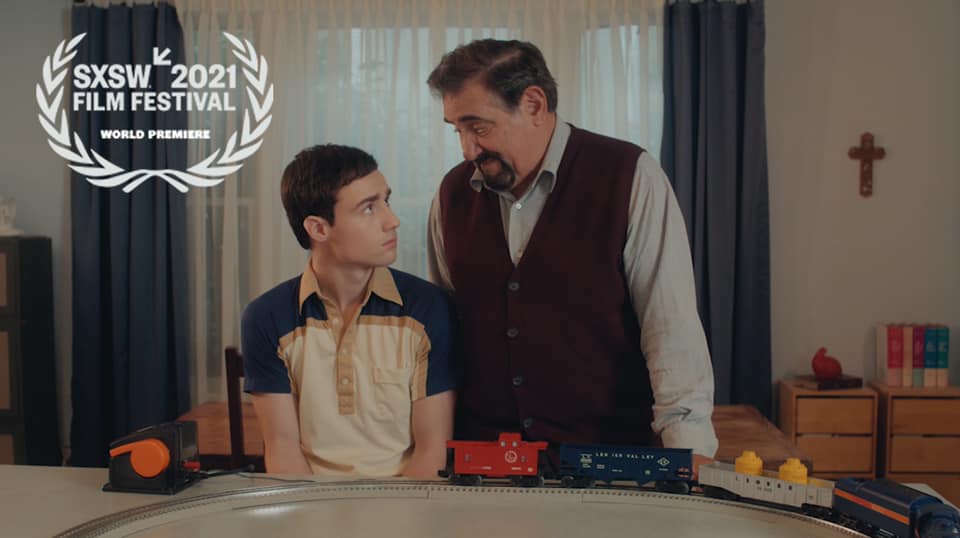 There's a SLEW of LGBTQ films to check out at the hipster than thou Austin Texas based SXSW Festival (South By SouthWest…get it?) Normally, meaning in non-pandemic times, you'd have to fly/train/drive/hitch your way down to enjoy the multiple day music/comedy/film and arts festival. But, because of Covid, you get to enjoy it from the dull comfort of your own badly needs vacuumed living room!
And, if you live in the United States that means watching most of the films online including several LGBTQ offerings AND including the world debut of a Seattle made film! The much discussed POTATO DREAMS OF AMERICA from local gay filmmaker WES HURLEY, a project he has been working on for…well, his entire life since the film is very autobiographical in nature, is ready to make its way out into the world via this very prestigious film festival.
For those of you unaware, Wes (a one time contributor to SGS!) has been talking about Potato Dreams of America for many years….not only talking about it but he's already used the basic material of his story in two other successful short film projects. It's really the story of the journey taken by Wes (nicknamed 'Potato') and his mom, both born in Soviet Russia, who managed to escape the country and come to Washington State via his mom's arranged mail order marriage to a local man. So, it's not just the story of a young gay male immigrant dealing with a new life in America while undergoing the process of coming out, but also the very interesting journey taken by his mom AND the equally fascinating story of Wes's new American stepdad who also has a coming out story to tell.
After years being in development, the project finally got enough funding for the production to get going in late 2019 and filming into the first part of 2020.
More specific intel via their website:
After receiving a grant from 4Culture, Hurley made two short pieces about his Russian gay immigrant experience.  The short doc "Little Potato" went on to screen at over 200 festivals worldwide and winning 27 awards from around the globe including the Oscar-qualifying Jury Prize for SXSW.  It's companion piece – a VR experience "Potato Dreams" – premiered at AFI Festival and has been called "the most innovative cinematic VR" by several industry leaders.  

In 2019, Hurley received the prestigious Creative Capital Award which helped jumpstart Potato Dreams of America, written and conceived 7 years earlier.  Using that grant and additional private investments, Hurley, producer Mischa Jakupcak and AD/EP Sarah Crowe started pre-production in the spring of 2019.  The second half of the film (taking place in America) was shot first – on locations in Seattle in September of 2019.  The first half of the film (taking place in Soviet and post-Soviet Vladivostok, Russia) was shot in early 2020.  Kristen Bonnalie, the film Production Designer, and her talented team, have transformed a former Staples store into a sound-stage full of ingenious Russian/Soviet sets.
The film features a cast of many familiar Seattle faces including acclaimed actor/director Marya Sea Kaminski (who has since moved to Pittsburgh, PA), Tyler Bocock as Potato and a slew of other locals including Stephen Hando, Sara Porkalob, Justin Huertas, Annette Toutonghi, Sarah Rudinoff, Opal Peachey, The Luminous Pariah and The Lady B in smaller roles. But, there's also nationally known actors like out comedian/actor Lea DeLaria (Orange is the New Black) and actor Dan Lauria, best known as the Dad on the hit television series The Wonder Years as Potato's new American stepdad. And, straddling both Seattle and Hollywood, the wonderful Cynthia Lauren Tewes (The Love Boat) also has a featured role.
To watch Potato Dreams of America in its global debut at SXSW which runs March 16 to March 20, 2021 you'll need to buy a full festival pass to SXSW…which is currently, as of this writing, $325 but does give you access to many hours of programming. Go HERE for more info/to buy and some info below:
From March 16-20, registrants will be able to enjoy a unique digital experience.

SXSW Online 2021 passholders can now build their schedule, choosing from 600+ hours of Conference Sessions, Film Festival Screenings, Music Festival Showcases, and Special Events. RSVP for Film Festival screenings with capacity limits is now open.

Beginning Tuesday, March 16, the Film Festival will launch seven films at a time in two-hour increments from 10:00am – 8:00pm CT, with most of the films launching during the first three days of the event (Tuesday – Thursday). Once a film is available, it remains available on-demand until it hits its audience capacity or the event ends on Saturday, March 20. Many films do not have a capacity limit and will be available for the duration of the event. While SXSW is a global event, certain films will be restricted to access in the United States due to rights and/or filmmaker or distributor discretion.
There's other LGBTQ films to watch as well including Demi Lovato: Dancing with the Devil a documentary about the pop star, and Swan Song, a narrative feature film starring legendary actor Udo Kier (Andy Warhol's Dracula) as " An aging hairdresser who escapes his nursing home and embarks on an odyssey across his small town to style a dead woman's hair for her funeral, rediscovering his sparkle along the way." It has a divine supporting cast including out actor Michael Urie (Ugly Betty) and comedy legend Jennifer Coolidge PLUS the one and only Krystal Carrington, aka Linda Evans!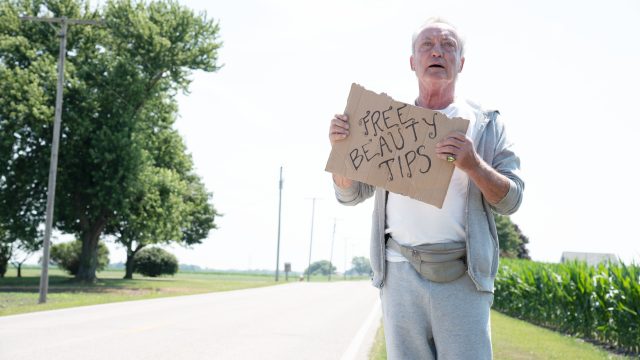 Now, $325 is a lot of money to watch a movie on your laptop (we get it!) so if finances mean you need to hold off, don't worry….Potato Dreams of America will be having a lot more screenings in the weeks/months ahead and we're guessing at some point when it's safe to do so, a live in person screening in the Seattle area
Stay tuned.
(Visited 1 times, 1 visits today)