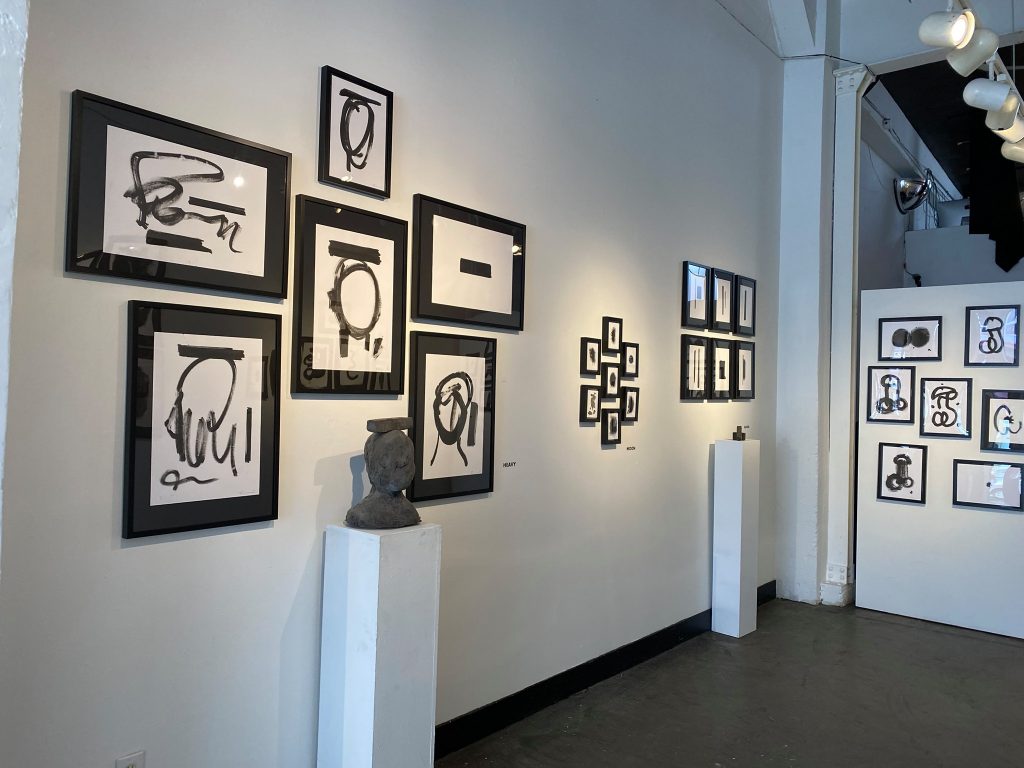 Are you craving art? And, a return to seeing art in galleries?
Vermillion Gallery & Bar at 1508 11th Avenue in the heart of the Pike/Pine District isn't open for bar service but they have reopened as an art gallery and they're opening a new show this Thursday by local queer artist Anouk Rawkson called ISOLATION. The skinny:
ISOLATION Series
by Anouk Rawkson
Co-Curated by Jordan Christianson
May 6- May 30, 2021

The ISOLATION series is a project that started in March 2020 when we had to go into quarantine due to Covid-19. My living room floor became my art studio and every day I would paint or sculpt my feelings, anxiety, and frustrations. Using only Japanese Sumi ink, heavy white paper, and foam sculpting clay for the sculptures I would paint a symbol, shape, or object with closed eyes mimicking mental sounds, emotions and focusing on a word that expressed my feelings from that day onto paper forming a weekly visual journal. The series came to an end in November 2020. Selected works from the series have been curated for this exhibition. 

About Anouk Rawkson:

Mexican American Seattle-based artist, Anouk Rawkson, is walking into a new era of his artistry expressing his culture and inspiring subcultures. Working in abstracts and mixed mediums his works are recognized by bold strong strokes, elusive symbols, visual puns, and an underlying texture of frustration. He is self-educated in the arts and has lived in Paris and New York, seeking guidance from his peers and stimulus from his travels, getting inspiration from his surroundings. Rawkson acts also as a curator. One of the shows he has co-curated for the past 6 years is Imminent Mode, a continuous show that brings together artists working in different mediums who end up creating something on the verge of fashion and visual arts; something that is both wearable art and a gallery installation. 

ISOLATION is co-curated by Jordan Christianson, founder of Jonquil and Black and co-founder of Pink Halloween.

For more info go to: IG: https://www.instagram.com/rawkson/
Website: https://www.rawkson.com/
Facebook Event: https://fb.me/e/MZUmuFaH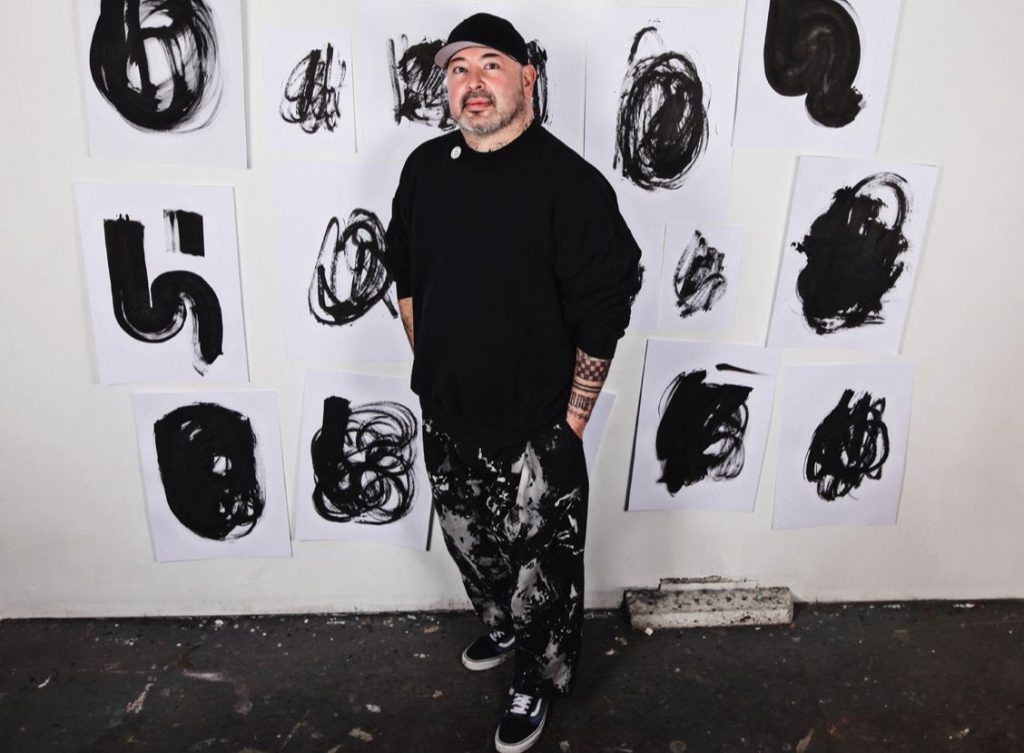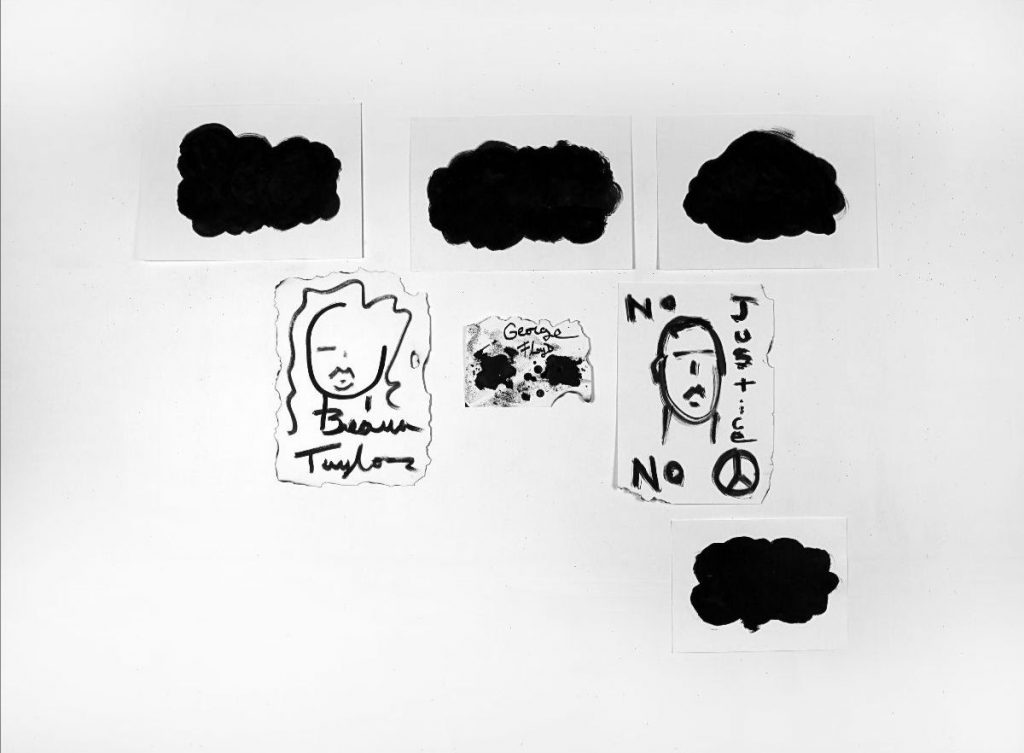 More Vermillion News: We are doing food popups with Lobster Daddy. Check out the Mother's Day Special Seafood Bouquet's. More info here: https://www.facebook.com/lobsterdaddy.co/.

We have a series called Artists Behind Glass with artists performing inside the gallery behind the front window, viewable by the audience who is outside. Here's a link to our most recent one featuring Bijoux. The next one is Katrina Kope this Friday, May 7, at 8:30pm. The Facebook event is HERE.

Vermillion is still closed as a bar until further notice but we are open as a gallery and have to-go beverages available during food popups. Vermillion has survived the pandemic due to the generous support of many individuals and organizations. Thanks to this partial list & PLEASE continue to support them when you are making your donation decisions: Vera Project, The Seattle Office of Arts & Culture, 4Culture, The Seattle Office of Economic Develpment, Keep Music Live/WANMA & Whatcom Community Foundation, Northwest Film Forum, Working Washington/WA State Dept of Commerce/Homesight, King County Tourism Support, Tim Lennon/Langston Seattle, Wa Na Wari, Velocity Dance Center, and others…

We're looking forward to a healthy, vaccinated future.
Vermillion Donation Page Here.
(Visited 2 times, 1 visits today)