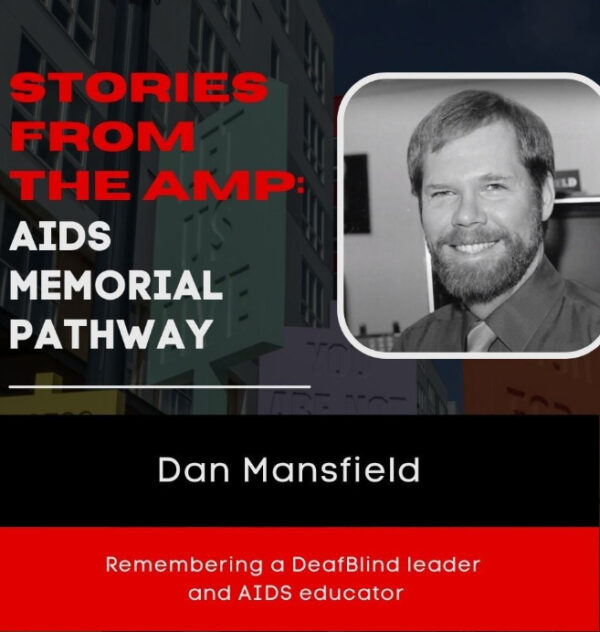 You can learn more about Seattle's AIDS Memorial Pathway and the stories behind the project that honors those lost to HIV/AIDS, those who survived and the thousands of people who supported and fought in the War against AIDS.
They have a new AMP app you can download for your IOS or Android phone with all sorts of information about the project located on Capitol Hill and centered around the plaza at the Capitol Hill Light Rail Station and nearby Cal Anderson Park. The app (and their website if you want to just seek information on your computer) contains:
The history of HIV/AIDS in Seattle, King County, and our state, includes organizations and individuals with a wide variety of experiences and identities. By sharing these stories in our collection, we strive to promote historical awareness, encourage empathy, and eventually end stigma, discrimination, and HIV/AIDS.


If you have a short, self-made video you'd like to share, you can submit it for consideration here.
You can learn more about people like Dan Mansfield who was a community leader for the Deaf and Deaf/Blind LGBTQ+ communities.
Dan Mansfield
Three friends and colleagues share their stories of Dan Mansfield, a leader in the Deaf and DeafBlind communities.
As a young man Dan grew up Deaf, but had resisted his diagnosis of Usher Syndrome, a genetic disorder resulting in a combination of hearing and vision loss. His older sisters had already become both deaf and blind, and at their encouragement he became involved in the DeafBlind community, eventually taking up leadership roles locally and nationally.
Being raised in a deeply religious family made it difficult for him to come out as a gay man, but once he did, he quickly became a leader in Seattle's Deaf LGBTQ+ community. He founded and became the first president of the Northwest Rainbow Alliance of the Deaf (NWRAD). Later, when Dan received his diagnosis of AIDS, he bravely shared that information with others and channeled his energies towards providing AIDS education to Deaf and DeafBlind communities of the Pacific Northwest.
(Visited 1 times, 1 visits today)