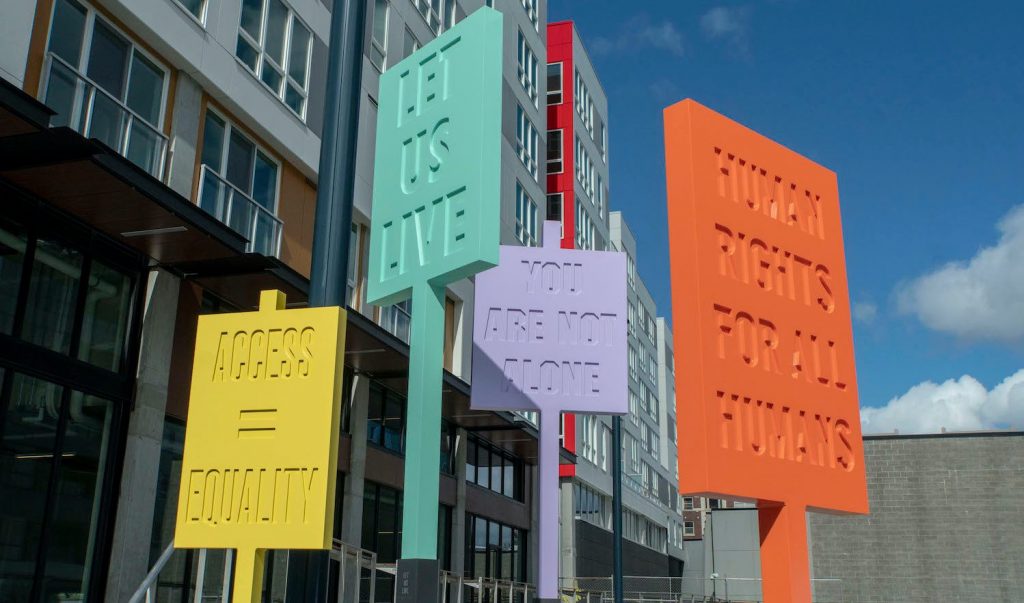 An important date to mark on your calendar is June 26th…not only because that Saturday is traditionally "Pride Saturday" in Seattle with numerous LGBTQ Pride events happening (though far fewer this year due to Covid-19). It's an important date this year because June 26th is the day the long awaited SEATTLE AIDS MEMORIAL PATHWAY (aka "The AMP") will be dedicated in a live, in-person event.
In the planning for decades, the AMP represents the hard work of hundreds of volunteers, community leaders, artists and benefactors to make the memorial a reality. It honors the lives of not only the people we lost due to HIV/AIDS but also the survivors, the advocates, the care givers, the allies and those that continue to fight to End AIDS.
And, after all those years of hard work, the pathway is completed and project leaders will be on hand with city leaders to officially dedicate and open the memorial to the public starting at Noon on Saturday, June 26th.
More info:
Join us on Saturday, June 26 to celebrate the completion of The AMP: AIDS Memorial Pathway.
The AMP DEDICATION
Saturday, June 26
Noon – 3pm
On the plaza at the Capitol Hill Light Rail Station
We invite the public to drop by during these hours to visit and experience this unique place of remembrance and reflection in Seattle.

See the artwork, talk with the artists, and learn about The AMP!

This event will have ASL interpreters available.
Note that the AMP is centered along the Plaza at the Capitol Hill Light Rail Station around Broadway and Denny Way and extending into Cal Anderson Park. Go HERE for more info!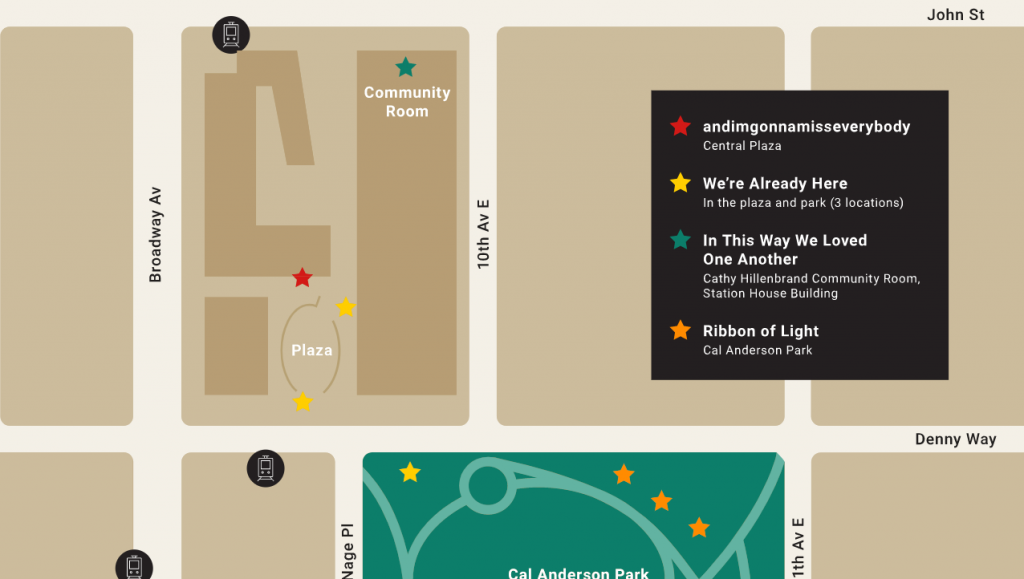 (Visited 1 times, 1 visits today)