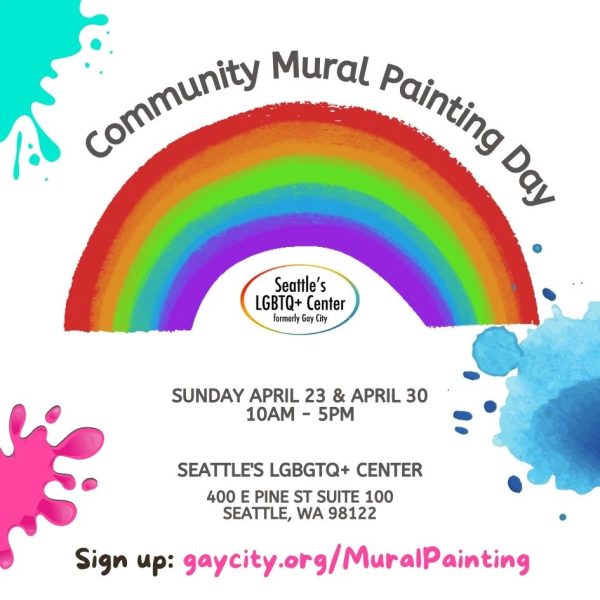 Seattle's LGBTQ+ Center (formerly known as Gay City) is freshening up the center with some fantastic new murals and they want to make this a big community project. Even though they've only been in their new home at 400 E Pine Street (corner of Pine and Bellevue) on Capitol Hill for a short time, they want the space to reflect the "diversity and inclusivity" of our community.
The Center had 7 youth arts interns design the murals and now they need help making those murals become a reality. They'll be painting on two seperate Sundays this month…on April 23rd and 30th from 10am to 5pm on both of those days. And, you don't even need to be "arty" to help out!
More info and sign up link down below!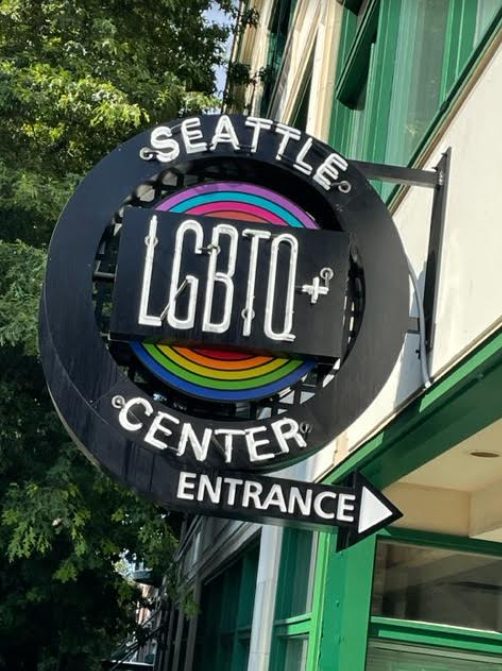 We are excited to invite you to help us create a series of vibrant and colorful murals at Seattle's LGBTQ+ Center! Our group of youth arts interns has been working hard to design seven murals that represent the diversity and inclusivity of the LGBTQ+ community in Seattle. These murals will be located in various places throughout the Center, including our youth drop-in center, admin office, and each of our five HIV/STI testing rooms.

On April 23 and April 30, we will be inviting community members to come into the Center and help paint the murals. We will provide food and refreshments, so all you need to bring is your creativity and enthusiasm!

This is a great opportunity to make a positive impact in our community and show your support for QTBIPOC youth. Whether you have artistic skills or not, we welcome anyone who wants to help. Sign up now to secure your spot and join us for this fun and meaningful event.
Date: Sundays, April 23 and April 30
Time: 10am – 5pm
Location: Seattle's LGBTQ+ Center, 400 E Pine St #100, Seattle, WA 98122
We also encourage community partners to share this event broadly with their networks. They can learn more and sign up at https://www.gaycity.org/events/community-mural-painting-days/.
We hope to see you there!
(Visited 52 times, 1 visits today)