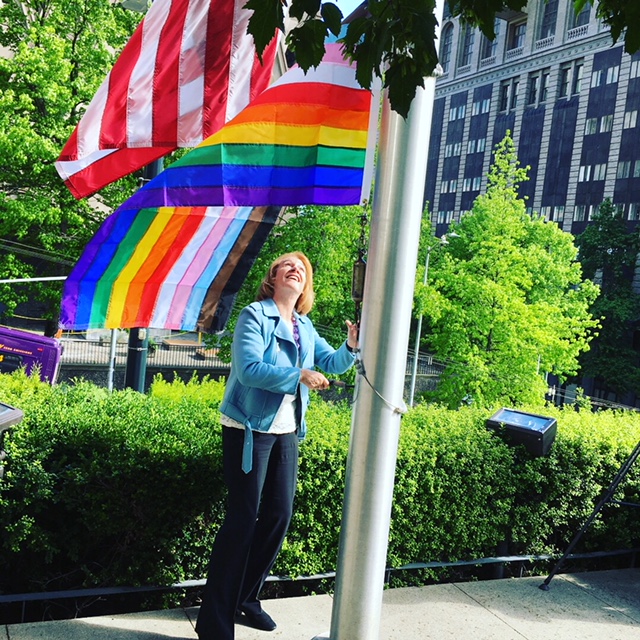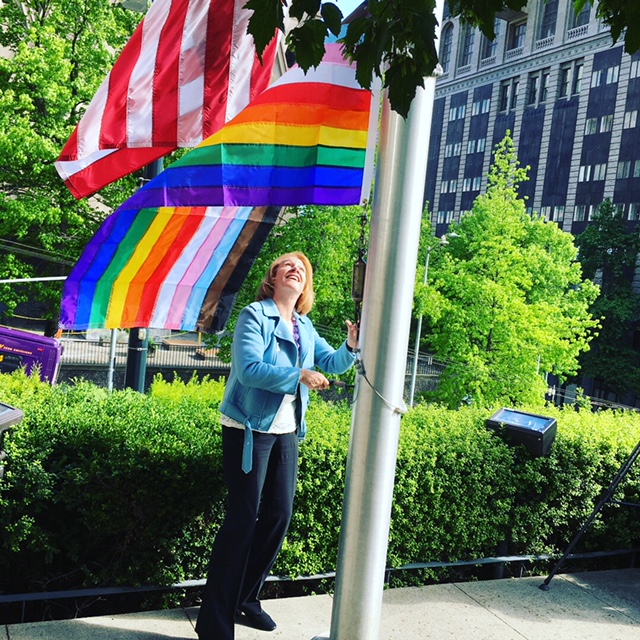 They're a bit tardy to the party…other cities in the greater metro area have announced their LGBTQ+ Flag raising events weeks ago, including Shoreline and Burien. Meanwhile, after doing a search on it, we could find nothing about Seattle doing a similar event. We ended up poking the Seattle LGBTQ+ Commission earlier this week or replied back "yes, we are!" but no other info.
FINALLY, today, Wednesday May 31st, we get a press release from the Mayor's Office announcing that there will be a Pride Flag event happening TOMORROW, Thursday May 1st at 9:30am in the morning with Mayor Harrell, Councilmember Morales, the LGBTQ+ Commission and "Community Leaders" on hand.
So, they alert the world about 24 hours before the actual event.
Sounds about par for the course when it comes to the City of Seattle.
Here's the poo from the press release for those inclined to schlepping downtown at 9am…not particularly convenient for anyone except people who already work downtown. (They used to have this event in the mid/late afternoon).
Seattle – On Thursday, Seattle Mayor Bruce Harrell, Councilmember Tammy Morales, and community leaders will raise the rainbow Pride Flag above Seattle City Hall in recognition and celebration of LGBTQ+ Pride Month. Press and community members are warmly invited to attend as we uplift our LGBTQ+ community and history in our city.
The event will be recorded and available to watch on the Seattle Channel after the event. 
| | |
| --- | --- |
| WHEN | 9:30 a.m. — Thursday, June 1, 2023 |
| WHERE   | Seattle City Hall, 600 4th Avenue, Flagpole on City Hall Steps |
| WHO | Mayor Bruce Harrell  Councilmember Tammy Morales Senior Deputy Mayor Monisha Harrell Seattle LGBTQ+ Commissioner Lilliam Williamson Taffy Johnson, Executive Director of UTOPIA WA  Steven Sawyer, Executive Director or POCAAN Community leaders |
| WHAT | LGBTQ+ Pride Flag Raising Ceremony at City Hall to Celebrate Pride Month |
(Visited 73 times, 1 visits today)