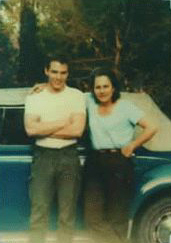 I wanted to give you a heads up on one of my upcoming events. I'm going to be performing at this fundraiser for a great cause. Rainbows Over Tacoma is on Saturday, Apr 23 6:00pm at Washington State History Museum in Tacoma to benefit PFLAG. So the Italian and I will be packing up the Mercury and heading down for this show. It's a fun night of performances by Oasis Youth, Seattle Women's Chorus' Sensible Shoes, Kim Archer and yours truly! Performances start at 7pm and end at 9pm. Come between 6pm-7pm for viewing of the exhibits at the Washington State History Museum.
Since I am doing this show the Italian rented a very cute flick "Called Prayers for Bobby". It 's a movie about the true story of Mary Griffith, gay rights crusader and big PFLAG member, whose teenage son committed suicide due to her religious intolerance. The story is based on the book that Leroy Aarons wrote about a mother's struggle to come to terms with her teenage son and his suicide. Stories like this seem to hit close to home for me because of my conservative upbringing. So I really ended up in tears at the big ending. A very charming and emotional film if you get a chance check it out.
I hope your spring is finally starting to bloom..
Hope to see you out,
Sylvia
Editor's Note: AND, don't forget Sylvia is hosting her FAVORITE movie at Central Cinema, TONIGHT, Wednesday, April 13 at 7pm. It's one of our favorite movies, too: THE STEPFORD WIVES! And, it's not the crappy remake with Nicole Kidman, but the original film from 1975 with Katherine Ross, Paula Prentiss and Tina "Ginger Grant" Louise! Join Sylvia and friends for a night of cinema awesomeness…
(Visited 1 times, 1 visits today)