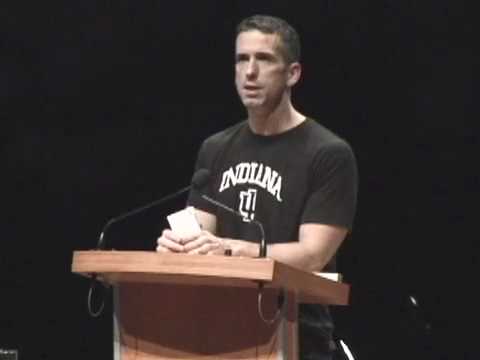 Entertainment Weekly got the scoop that sex advice columnist/Stranger editor/"It Gets Better" Project creator Dan Savage has received a full series order from the MTV Network for his new sex advice show for college students. Titled "Savage U" the show promises us that…
Dan Savage brings his brand of blunt advice to MTV late night with this show where he takes questions while touring college campuses. "He's able to do is bring incredible frankness to the topic of sexuality and spin it with a great sense of humor," Janollari said. Added head of production Chris Linn: "I don't think there are any networks talking to teenagers about how to navigate sex and modern relationships. There's been a real leap forward in information online and the way teens communicate and Dan is somebody who brings real credibility."
All that and a two piece with a biscuit!
I've seen nothing to indicate WHEN this will start, or whether it will be on 5 nights a week, or weekly, or monthly.
And, will Lady Bunny be the "Dean of Drag"?
Congrats to Mr. Savage as he continues on his quest to overthrow Perez Hilton as "The Queen of All Media".
(Visited 1 times, 1 visits today)