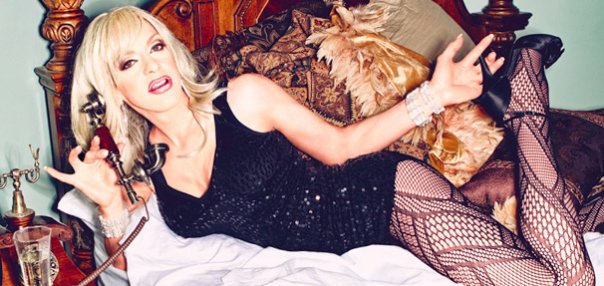 RuPaul's Drag Race season two favorite and Miss Congeniality, Pandora Boxx, is gracing the stage at R Place on April 22nd and 23rd. Tickets are $15 for general admission and $25 for VIP tickets and can be purchased here. SGS was granted our lucky wish of the year and caught Pandora Boxx in the middle of one of her many projects.
SGS: Welcome back to the Emerald City, Seattle. You just can't get enough of this place, can you? What have you been up to?
Ever since RuPaul's Drag Race I've been traveling across the country spreading glitter, glamour and general fabulousness.
You are loved by so many as the Miss Congeniality of RuPaul's Drag Race Season Two and the MVP of RuPaul's Drag U. What's next on the platter for Pandora Boxx?
There are a lot of things brewing in the Boxx.  More television perhaps, maybe a single release, a one 'woman' show.  The best way to know what will be coming out when is to check my website: www.pandoraboxx.com
Your top three points of interests are boys, men and money. Where do you fit 'taking over the world' in that equation?
Once we take control of all the boys, men and money we will take over the world.  By "we" I mean all the "women" and women of the world.
You were the host of the 2nd Dragtastic and you were hilarious! What did that show mean to you as the host and what did you take away from that show?
Thank you!  I actually had more stand-up that didn't make the final edited cut, but will be on the DVD!  What I took away from my Dragtastic experience is that I can do stand-up and I plan to do more.
You were nominated for four categories in Rochester's Newspaper's 'Best of Rochester 2010' and one of them was for your show 'The Lipstick Massacre'. Do you plan on bringing your show on tour in the future?
I was honored to be nominated in so many categories!  I won Best Drag Queen which is a great honor since there are so many talented queens in Rochester.  We'd love to take "The Lipstick Massacre" on the road but the cast is just too large to make it financially probable.  I am considering some rewrites to get the cast numbers down which would make it a lot easier to take other places.
Give me the first word that comes to mind when you hear the following:
Raja Gemini? Model

Shangela? Talent

Feathers? Like actual Feathers or like as in Heathers from RPDR? If it's Feathers, then dead birds. If it's Heathers, Veronica.

Mimi Imfurst? Kooky

RuPaul? Genuis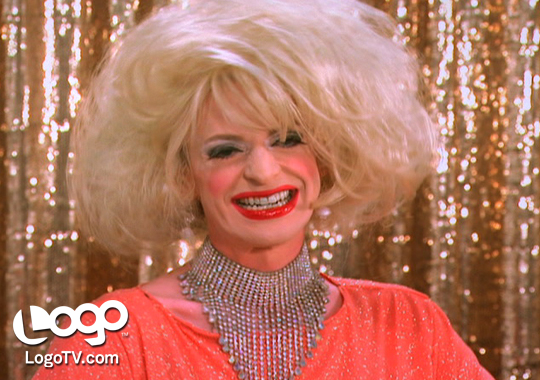 There is a slight rumor that RuPaul's Drag U is coming back for a second round. If so, will you be a part of the cast of professors as a MVP?
RuPaul's Drag U will return for Season 2!  You'll have to stay tuned to see who will be on it.
You're Absolut commerical is delicious, pleasing and contagious. How much fun did you have taping that and what would you do all over again if given the chance?
At first the shoot was a lot of fun because it was great to see everyone again.  After about hour eight in drag, it begins to feel like work.  But the crew was great and I'm honored to be one of the chosen few to have a commercial.  I think they turned out incredible!
What are your plans for your trip to Seattle? At R Place and outside the gay bars?
At R Place I plan to give Seattle a bigger taste of my Boxx!  It's going to be fantabulous!  I don't know what else I'll be doing while I'm there but I love Seattle so I'm excited to return.
And finally, if I gave you a pink elephant, what would you call her and what would you feed this elephant?
I'd name her PeePee Poodleheimer and I'd feed her glitter and sunshine.
(Visited 1 times, 1 visits today)