April 12, 2011

•
by
Seattle Gay Scene
Our esteemed colleagues over at Capitol Hill Seattle have the scoop. Both CHS and SGS reported on the new addition to the emerging East Olive Way gay entertainment scene yesterday, with the announcement that The Social, a huge 12,000 sq ft club targeting the LGBTQ market, was targeting a summer opening. This initiated a discussion on how this would change the entertainment dynamic on the Hill and whether the new bar scene on East Olive would affect the dominance of Pike/Pine night life venues. A club as large as The Social will need huge numbers of patrons which would arguably siphon off both attendance and cash from the older clubs like Cuff Complex, Neighbours and R Place that have been firmly established in the Pike/Pine gay night life corridor for decades.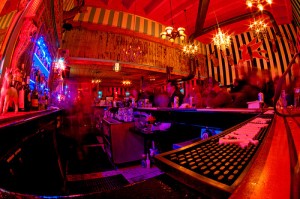 But, as CHS reports, (and the rumors have been going around for weeks if not months) Pike/Pine is fighting back with the news of TWO new venues entering the queer/queer friendly/hipster market. Paul Blake and Adam Heimstadt, the partners behind Unicorn, the circus sideshow themed lounge have filed for permits with the city to transform the 5000 sq ft basement space under the Unicorn at 1118 East Pike into a new lounge/extension called "The Narwhal" which would include a dedicated space for live performances as well as a pinball room. The $290,000 projected build out is expected to be completed by fall of 2011. We haven't spoken with Mr. Blake or Mr. Heimstadt, but SGS has heard, through a common friend, that the partners had originally wanted to utilize the basement space as early as the original opening of the club a year ago but time and finances prevented it. But, the success of Unicorn, which replaced the long running Satellite Lounge, both with the LGBTQ community and younger "scenesters" of all types allowed them to expand their night life empire. (And, coincidentally, Unicorn is turning One Year Old this Thursday, April 14 with a combination party they're calling "Penetration" and a fundraiser to raise funds for victims of the Japan earthquake and tsunami. You're encouraged to check it out.)
But, that's not the only venue making plans to open up in that area. CHS reported last summer that lead partner Andy Rampl had announced plans for a new club, also in a basement, at the corner of 12th & Pike called "Q Ultra Lounge". Not much seemed to be happening with those plans, but Mr. Rampl has revealed that the plans for that location fell through, and the group now plans to open the new venue in the old Capitol Hill Collision space across from the QFC at Pike & Broadway. The new club is being envisioned as a dance/night club venue with state of the art sound and lighting and when pressed by the CHS last summer, Mr. Rampl admitted that it would be targeted at both LGBTQ patrons and lovers of night life in general. (With a name like "Q Ultra Club", how could it NOT be queer oriented?) The permitting and licensing for the club has begun but an projected opening date has not been revealed.
OK, kids, what do you think of all this recent night life news? Is it going to be awesome, a train wreck, or a bit of both? The plus side of course is that all this means the neighborhood, and the city, are starting to emerge from the Great Recession. New construction means money is opening up and the news of these new commercial projects, in addition to ground breaking on several residential and combination res/commercial projects is great news for the community. It also means more jobs, not only for the construction crews doing the build outs, but long term, for bartenders, bar backs, waitrons, dj's and entertainers…all good news for our pocket books. It also means more variety when it comes to night life and more options for a night out on the Hill…and, who doesn't love variety and a choice of options?
But, there's also a downside to all this "newness". New competition could force older venues to close, (and, as it has been pointed out, it can also force them to make some badly needed changes/remodels in order to keep up). Also, all these new clubs will need lots more patrons than maybe the Hill can provide, which probably means an influx of more visitors to the Hill, or in a nutshell, tons more off-Hill people needing tons more parking spaces which means more crowds and congestion. Die hard queer Capitol Hill residents already complain about the noise and influx of largely non-queer crowds on the weekend, ie, "Those Damn Straight Suburbanites". All three of these recently announced venues are not just targeting a queer audience, which makes sense in this day and age, but the presence of three new, very hip, very modern clubs which cater to all audiences will not only "de-queer" the Hill to some extent but could also potentially hurt, financially, more traditionally queer spaces. This isn't so much an issue for younger LGBTQ people, who are used to living in a queer "friendlier" world and partying with ALL their friends, both gay and straight, but for older members of the community, it can seem to be a loss of queer identity.
We're excited about these coming changes to Capitol Hill and our Homo 'hood. We welcome these new businesses and hope they succeed, (and advertise with us 😉 but it's also important to talk about the implications it has for all of us, both economically and socially. Change is good…it is also a bit scary.
And, finally, one last question:
Where are all these new club goers going to park? Because, very few people take mass transit to go "clubbin'" though they should. If crime levels do go up, with the increased night life on the Hill, it's going to be people fighting over parking spaces…
(Visited 1 times, 1 visits today)
Related Posts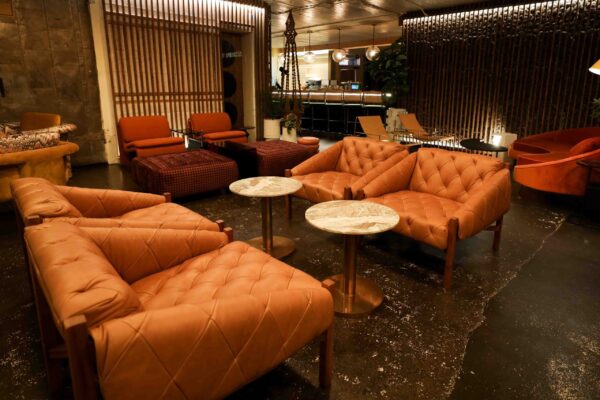 Business News • Capitol Hill News • Cocktails • Coffee Culture • Community • Community Leaders • Community News • Dining • Food • Happy Hour Fun • Living • News • Nightlife
LGBTQ+ Seattle and fans of the Pike/Pine corridor of Capitol
...