It pays to snoop around on Facebook…it's a blogger's best friend!
R Place just posted the following on their page: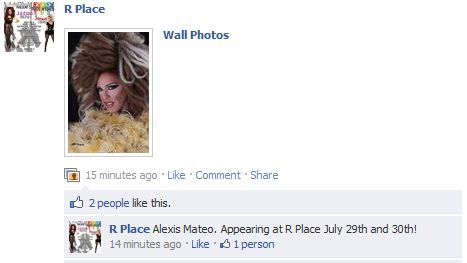 R Place and Le Faux at Julia's on Broadway seem determined to bring every single contestant from every single season of RuPaul's Drag Race to Seattle….And, we love this choice, because we really love the Puerto Rican bombshell with the BAM attitude.
Now, if they would only bring her compatriot, the delightful Yara Sofia to town…we ADORE her!
Tags: Alexis Mateo, LeFaux, R Place, RuPaul's Drag Race, Yara Sofia