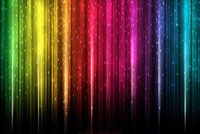 Last year I had the honor of being asked to play the Gay Prom. It was an amazing time. Lots of homos in various interpretations of prom dress, ready to throw down on the dancefloor. This year I have been working closely with the boys that throw the Gay Prom, introducing them to the new Velvet event space (located right across from Showbox SODO on 1st Avenue South), coordinating prom photos with Ginger Girl Photography, and planning a power packed DJ set. This years event promises to be bigger and better than last years on every level.
I was able to get the boys behind the prom (Evan Luckey & Tyler Juel) to answer a few questions for me in advance of tomorrow's festivities….read on!
LAK: Tell me a little about your organization…
GPB: Stonewall FC is Seattle's oldest and most competitive gay men's team
within the Rain City Soccer Club. We played in the first Gay Games in
San Francisco in 1982 and have continued the legacy of a hard work,
play hard spirit that we carry around the world. We recently traveled to Copenhagen and won the 2009 World OutGames. We remain the current champions as we head to Vancouver, BC in one week to compete in the North American OutGames. Off the field, Stonewall collaborates with Rise N' Shine in an effort to make a positive difference in the community. We hope to strengthen this partnership to fundraise, create awareness and further the worthwhile mission of Rise N' Shine.
LAK: Why a Gay Prom?
GPB:We all went to high school. Many of us never had the chance to be
ourselves at prom. Or ask the person we wanted. Or hook up with the
person we wanted! We want to create the ultimate prom experience of making new friends and reliving an old school classic, with style. Who doesn't love a fun, dance party in support of two great community organizations… you don't need to spike the punch to have a cocktail!
LAK: How did you choose the theme for this year?
GPB: We believe in celebrating diversity at every chance possible. Born and
Better this Way is a bold statement that speaks volumes for anyone who
has overcome adversity. Gay, straight, bi, trans, geeks, freaks and everyone in between, we are all unique and it's our differences that
make us special! You probably notice the similarity to a not-so-secret
anthem of the year that we hope will encourage folks to dress as wild
and crazy as they want… and to not completely infringe upon certain
copyright laws!
LAK: What can we expect at this years Gay Prom?
GPB: Lots of surprises, including a brand spanking new venue in the Seattle
scene. Velvet is a best kept secret with their speakeasy style, sultry
burlesque ambiance that is hidden in the historic Sodo district.
Seattle Gay Prom is lucky to be one of the first events debuted at
Velvet and we can't wait to whisk you away into a night of tantalizing
cocktails, dance beats to knock your heels off and outfits outfits
outfits galore!
LAK: …and the most important question of all…WHAT will you wear?!?!
GPB: The question should be, what won't we wear! We've got jocks, geeks,
princesses, cheerleaders and you better believe we have some
trantastic gowns in the mix!
…shoot. I better get to pickin' my outfit! Presale has passed, but you can still buy tickets at the door for $40. A small price to pay for viewing "trantastic" gowns if you ask me!
For more on LA Kendall, check out www.theeyesoflaurakendall.blogspot.com
Tags: Gay Prom, Ginger Girl Photography, L.A. Kendall, Stonewall FC, Velvet