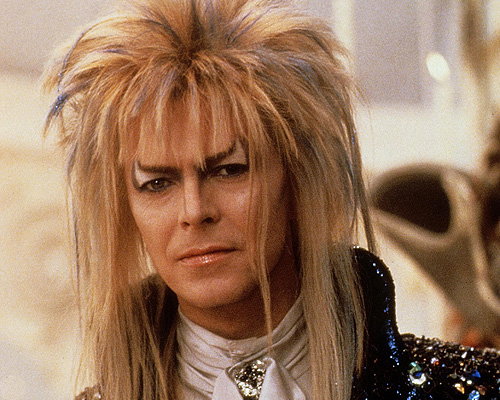 Well, yes and no. Jim Henson's astounding film "Labyrinth" dates from 1986 and David Bowie was LONG past his "Ziggy" days but Mr. Bowie is awesome regardless of what form or identity he takes.
Also awesome, is the film itself, a cult favorite for not only Bowie fans, but Jim Henson fans, and lovers of all things fantasy related. Three Dollar Bill Cinema is thrilled to present this beloved cinematic treasure as the second installment of this year's Outdoor Cinema Series, "Rock & Roll Fantasy" sponsored by Sound Transit. The actual screening starts at dusk (8:45pm ish) but get there earlier to secure a good seat AND to check out the pre-show musical fun. All four screenings this summer will feature pre-show music sets by some of our area's best DJ's and we're thrilled our friends L.A. Kendall and Skiddle will be headlining tonight's pre-show fun…we're guessing they'll be playing one or two Bowie classics to get the crowd warmed up…we're hoping one of them plays "The Man Who Sold The World"…Hint, Hint.
And, while it's dreary as I post this (Noonish) it's supposed to clear up by this afternoon/evening. But, bring something to sit on…even in August, the ground can be chilly and damp!
Oh, yeah, we forgot to mention it's FREE!
Now, you have no excuse not to go.
(Visited 1 times, 1 visits today)