Yeah, it's hard to imagine but it's September and post Labor Day which means it's time for your typical Fall Arts Preview so beloved by the media to fill up space in between all the ads and articles about the Kardashians and Ten Ways to a Slimmer You!
We're going to start off with a look at ten upcoming theater productions that interest us to one degree or another, and follow up (hopefully) with looks at other stage options, music, film and night life. We'll see…y'all know how easily I get distracted by photos of furry young Israeli hunks and posts about "Glee".
Here's Ten plays coming up, in order of appearance, that "make us tingly" and why they do so…
Inherit the Wind  Sept 8-Oct 8 at the Erickson Theatre Off Broadway. Lawrence and Lee's take on the Scopes Monkey Trial is older than God (or our ancient ape ancestors) and while the topic is ALWAYS timely, we have to say we're a bit confused that Strawberry Theatre Workshop chose such an elderly and MOR theater work as their fall production.
Why It Makes Us Tingly: Well, it's Strawshop and they do know how to stage a brilliant production. Strawshop co-founder and ace director Greg Carter is directing (and designing) and we know he has the chops. And, it has the usual excellent Strawshop cast, with Todd Jefferson Moore, Reginald Andre Jackson, Alycia Delmore, Emily Chisholm and Nick Garrison among others. We have very high hopes for this one.
A Lie of the Mind  Sept 8-Oct 1 at Bullitt Cabaret at A.C.T. Sam Shepard's darkly funny contemporary Western produced by the Collektor arts collective as part of A.C.T.'s Central Heating Lab project.
Why It Makes Us Tingly: It's Sam Shepard and his work, obtuse though it may be at times, ALWAYS makes us tingly. Collektor is an exciting new group of local artists and this production features live music, set design by Etta Lilienthal, direction by Rob West and a cast that includes Ray Tagavilla and Tim Gouran. If it's not kinda awesome, we're going to be bitterly disappointed.
September Skies Sept 8-Oct 1 at Odd Duck Studios. A new play written and directed by Jim Moran and produced by the Eclectic Theater Company. The Plot:
Dave and Amy are two people who have their flights cancelled due to mechanical difficulties.  They re-schedule flights the next day and may or may not decide on a one-night stand.  However, a fate awaits them:  they re-schedule flights on one of the doomed, hijacked planes on September 11, 2001.
Why It Makes Us Tingly: They get HUGE points for being timely. The chilling iconography of the poster is enough to make us intrigued. Rob Witmer is doing the Sound Design and it stars two Equity actors, David Foubert and Rik Deskin. We have high hopes for this.
MilkMilk Lemonade Sept 16-Oct 10 at The Little Theater. Washington Ensemble Theatre (aka WET) premieres a new work by Joshua Conkel. The plot:
Grandma doesn't approve of little effeminate Emory's choreographed ribbon stick dance numbers or his talking chicken. Why can't Emory be more like Elliot, the boy down the road who likes to burn things? Wouldn't Grandma be shocked to learn of the two boys' secret relationship…MilkMilk Lemonade deals head on with themes of homophobia, bullying, death, and the human body. Get ready for a brutally hilarious barn-burner!
Why It Makes Us Tingly: Well, it has gay content. And, it's being done by WET, the most interesting and exciting young theater company in Seattle. It's directed by Montana von Fliss, the most interestingly named actress/director in the city…it has a cast that includes Troy "Carlotta" Mink as "Nanna". It sounds AWESOME!
Saving Aimee Sept 30-Oct 29 a "soul stirring new musical" at The 5th Avenue Theatre. Yes, a musical about Aimee Semple McPherson the 1930's evangelist who became one of the most powerful women of her time, (and most controversial) and its co-creator is Kathie Lee Gifford…yes, THAT Kathie Lee Gifford, America's favorite born again talk show hostess with Regis then Hoda, wife of Frank and mom of Cody and Cassidy.
Why It Makes Us Tingly: Well, DUH! Kathie Lee! She's one of those people you either love, hate, or love to hate/hate to love. She's conservative yet she loves to hang out with her gays and drink wine. She's a complicated, fascinating lady. She also has the expert hands of musical theater veterans David Pomeranz and David Friedman as her co-collaborators. Also: it's a musical about one of the most interesting women of the early 20th Century who invented media evangelism…and, staged a bizarre fake kidnapping to cover her tracks when she was having an affair. Oh, and this production stars Tony nominee Carolee Carmello as Aimee; Tony winner Judy Kaye, as her mother; Broadway veteran Roz Ryan; and local favorite's Charles Leggett, Brandon O'Neill and Billie Wildrick. And, you can expect the 5th Avenue's usual glossy sets, costumes and lights.
FIVE more plays to see, After the JUMP!!!
Dog Sees God: Confessions of a Teenage Blockhead  October 7-30 at the new Eulalie Scandiuzzi Space at A.C.T. While the Balagan Theatre waits until it can move into its new home at the Erickson Theatre, they're christening the new performance space at A.C.T. with a run of Bert V. Royal's take on Charles Schulz's Peanuts Gang:
Oh, good grief! The Peanuts gang has grown up, and it turns out that life is not a comic strip after all. Ten years removed from childhood, Charlie Brown, Pigpen, Lucy and the others are grappling with the issues of teens today. They include a stoner, a homophobe, an arsonist, a Goth performance artist, a couple of slutty, booze-swilling clique leaders and an outcast who finds happiness only at a keyboard. Turning Schulz's pleasant world into a scathingly-funny psychological disaster area, Dog Sees God will turn childhood on its head and take you through all the happiness and pain that is the institution of high school.
Why It Makes Us Tingly: Hmmm…..this could either be amazing…or awful. We have fond memories of the Peanuts comic strip, but we hated the dreadful musical "You're a Good Man Charlie Brown".  And, Balagan is one of those companies that can either delight or…well, not delight (largely due to being overly ambitious at times…) We're excited to see which way this one falls.
A Midsummer Night's Dream Oct 20-Nov 13 at Intiman but produced by Seattle Shakespeare Company. And, if you don't know the general plot of Shakespeare's play, then shame on you…
Why It Makes Us Tingly: It's one of our favorite Shakespeare plays, a fairy tale with magic, romance, actual fairies, and donkey headed comedians. It's directed by the great Sheila Daniels. It's from Seattle Shakes who had an excellent season last year. It stars Amy Thone as Titania. If this isn't brilliant, we'll be sorely disappointed.
Circle Mirror Transformation Oct 21-Nov 20 at Seattle Rep. A new play by Annie Baker and directed by Andrea Allen. The Plot:
In an artsy small town, an unlikely collection of strangers sign up for Marty's "Adult Creative Drama" class: a recently divorced carpenter, a high school junior, a former actress, and Marty's hippie husband. Unfolding like a charmingly funny indie film, the group plays Marty's imaginative (and sometimes awkward) theatre games. But as their relationships develop over the course of the summer, the seemingly silly games generate some real-life drama. This delightful comedy from new playwright Annie Baker landed on Top Ten lists of The New York Times and The New Yorker for 2010.
Why It Makes Us Tingly: The plot intrigues us. And the cast is headed by veteran actors Gretchen Krich and Michael Patten. Also: the design team is pretty solid, too.
Double Indemnity  Oct 21-Nov 20 at A.C.T. Beloved local actors David Pichette and R. Hamilton Wright adapt James M. Cain's classic film noir novel for the stage with direction by Kurt Beattie.
Why It Makes Us Tingly: It's a classic Noir work made most famous by Billy Wilder's film starring Barbara Stanwyck and Fred MacMurray. We love the original book, the author, the film, and the genre of "noir" in general.
What Makes Us a Bit Nervous: Noir is tough to stage…it's a FILM technique after all. Kurt Beattie sometimes plays it too safe with his direction. Except for Richard Ziman in the Edgar G. Robinson role from the film, we're not super familiar with the cast. We're anxious to see it and keeping fingers crossed.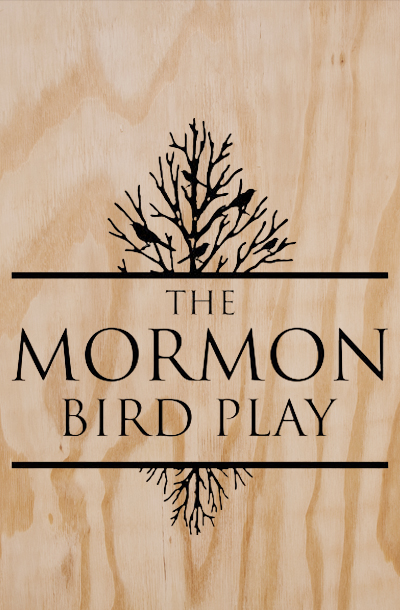 The Mormon Bird Play Oct 28-Nov 21 at The Little Theatre at WET. Yes, WET placed TWO productions on the Fall preview, 'cause they always excite us with their choices. Their second show of the 2011/2012 season is the world premiere of Roger Benington's play which he also directs. The Plot:
Six male actors play little girls, who become birds, who manifest themselves as Mormon temple workers and Mormon pioneer women. This is the allegoric dream-world of The Mormon Bird Play, a darkly-twisted new comedy in which ten year-old Ivona–ugly, gawky, and mute–comes to live with her Mormon cousins in Salt Lake City. When she finds an injured bird on the grounds of the LDS Temple, Ivona immediately becomes an object of suspicion, dangerously reflecting the ills of the culture that surrounds her. Can that society suffer a mirror of its own imperfection, or must that mirror be shattered?
Why It Makes Us Tingly: DUH! It's WET. Also, the whole "men playing little girls" thing. And, Mormons are hot right now…both "Angels in America" and "The Book of Mormon" won Tony Awards because who doesn't love a good Mormon play? And, Roger Benington is on fire right now…he's directed two amazing shows this year: "Sextet" at WET, and "O Lovely Glowworm" for New Century…the dude is on a ROLL!
(Visited 1 times, 1 visits today)