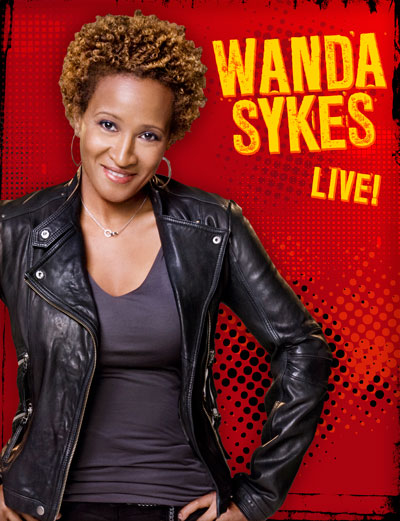 Has Tacoma become the next big queer hotspot in the Pacific Northwest? I mean, it makes sense…Capitol Hill is gentrifying to the point where many LGBTQ folk can't afford to live there, or don't want to because it's losing its queer identity. The nesting gay couples all moved to Wallingford, Ballard and West Seattle years ago. The Central District has been slowly filling up with artsy-fartsy gays seeking lower rent and urban grit. Meanwhile, Tacoma has been quietly getting pinker and pinker…want proof? Check out upcoming events in our neighbor to the south all put on by the Broadway Center for the Performing Arts:
Wanda Sykes
Friday, September 16, 2011 • 7:30 p.m.
Pantages Theater
Roman Holiday
Sunday, October 23, 2011 • 3:00 p.m.
Breakfast at Tiffany's
Sunday, November 13, 2011 • 3:00 p.m.
My Fair Lady
Sunday, January 22, 2012 • 3:00 p.m.
Theatre on the Square
Margaret Cho
Friday, October 28, 2011 • 7:30 p.m.
Pantages Theater
Joan Rivers
Friday, November 4, 2011 • 7:30 p.m.
Pantages Theater
Seattle Men's Chorus: COOL YULE: The Big Band Theory
Thursday, December 15, 2011 • 8:00 p.m.
Pantages Theater
Les Ballets Trockadero de Monte Carlo
Saturday, February 11, 2012 • 7:30 p.m.
Pantages Theater
That's a helluva lot of gay for one town…it means that in a span of two months you can see the Holy Gay Comedy Quartet of Sykes/Cho/Rivers and Griffith (in Seattle) in the Puget Sound area!
Heads may explode.
We might have to reevaluate Tacoma…or, start a spin-off site: Tacoma Gay Scene.
Tags: Broadway Center for the Performing Arts, Joan Rivers, Les Ballets Trockadero de Monte Carlo, Margaret Cho, Pantages Theater, Seattle Men's Chorus, Tacoma, Wanda Sykes