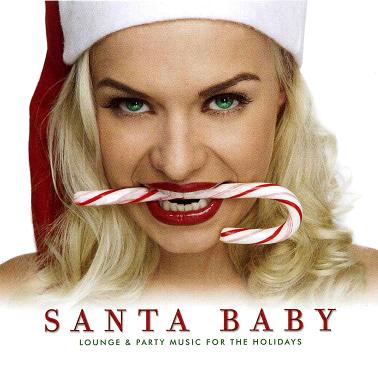 Hmmmmm…we suspect many of our beloved readers are fleeing for the holidays, back to families and/or warmer climes, but for those of us having a Seattle Xmas, here's some stuff to check out tonight. If you wanna go to any of the many theater type events, go buy tickets NOW and check for availability…some shows could be sold out, or close to it!
And, stay safe…traffic is messy out there!
Happy Christmas Eve-Eve Day! (The Day Before Christmas Eve Day)
Or, Happy Holidays to those not of the Christmas persuasion!
FRIDAY: December 23, 2011
Seattle Men's Chorus @ Benaroya Hall. Cool Yule: The Big Band Theory. This year a live swing band, complete with brass and saxophones, will complement a program filled with holiday favorites like: "Let It Snow," "Walkin' In A Winter Wonderland," "Sleigh Ride," "Have Yourself A Merry Little Christmas," "Jingle Bells," and of course "Silent Night." 2pm & 8pm, $27-$77. All Ages
Homo For The Holidays! @ Oddfellows West Hall. Seasonal spectacle guaranteed to make even the most stubborn yuletides gay! An unforgettable all-star cast of burlesque, cabaret, dance, drag, and musical local luminaries come together in a display of glittering grandeur! 8pm, $20-$25. 21+
Dina Martina Christmas Show @ Rebar. ALL NEW holiday extravaganza guarantees Dina Martina's sidesplitting blend of low-brow, top-notch comedy and near-acid-trip surrealism. SOLD OUT. 21+
Ham for the Holidays: A Lard Day's Night @ Theatre Off Jackson. Seattle sketch mavens Lisa Koch and Peggy Platt are back with the 11th edition of their cult holiday show, chock full of dysfunctional characters, tacky costumes, and more wigs than Lady GaGa. 7:30pm, $23. Adult Humor
Cinderella @ 5th Avenue Theatre. When the shoe fits, the unlikeliest of girls becomes a princess, and dreams really do come true. Beloved Seattle thespian, Nick Garrison is back in drag as one of the nasty bitches, with his frequent pal/co-star the divine Sarah Rudinoff as his partner in crime 8pm.
Nutcracker @ McCaw Hall. The Northwest's most cherished holiday tradition. With live orchestra, magnificent sets and costumes, and over 200 roles danced by professional dancers and students, nothing fills hearts with holiday magic like PNB's Nutcracker! 2pm & 7:30pm. All Ages
Cuff Country Country Western Dancing @ Cuff. Lesson: Intermediate 2-step. 21+
Cuff Complex: HiNRG Dancing w/ DJ Harmonix 11pm-3am, $5. 21+
Dru Bruin Live! @ The Eagle. Dru Bruin is back in the flesh with a funky x-mas party, pictures with Dru and DJs Up-Above & KC 9pm-3am, $7. 21+
Neighbours: Ultimate Dance Party w/ DJ Richard J Dalton 10pm-4am. 21+ (18+ after 2am)
Caliente Celebrates Christmas @ Neighbours Underground. Efren is back in Seattle with a spectacular show that you won't want to miss at the hottest gay Latino night in town 10pm-2am. 21+
Holiday Karaoke @ Wildrose. Sing your favorite songs with Host Sarah 9pm-2am, Free. 21+
Bad Santa Birthday Party @ Diesel. This IS the Santa yo momma warned you about! Leave your "NICE" at home 9pm-2am, Free. 21+
Purr Video Lounge: VJs play the best videos in town 9pm-2am, Free. 21+
Swollen Fridays @ RPlace. DJ E plays r&b/top 40 & VJ Flo'w rocks the video booth, $7. 21+
Lashes Cabaret Show w/ host Lady Chablis at 9:30pm.
Lily Armani's Show & Tell @ Neighbours Nightclub 8:30pm, $10. 21+
Gayme Night @ Dunshee House. Substance-free night of board games and fun 8pm-11pm.
(Visited 1 times, 1 visits today)