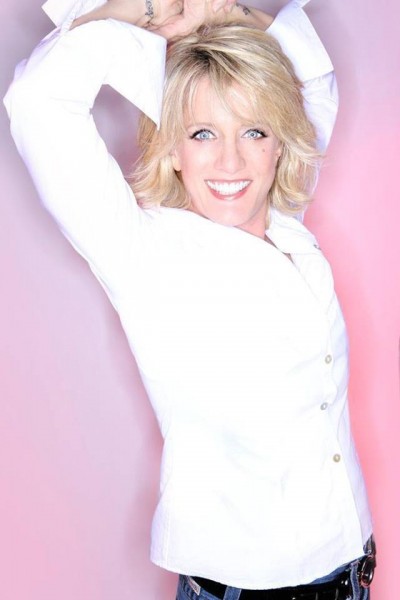 That's right, folks! Suzanne Westenhoefer will be playing The Triple Door this coming Saturday, the 22nd!
Suzanne was doing comedy long before the new wave of out lesbian comedians made the scene. Thanks to her Royal Lesbianism, and her being the first open lesbian with an HBO comedy special, we wouldn't have the likes of Cameron Esposito, Rhea Butcher, Julie Goldman, and possibly Rachel Maddow. She formed the ranks with Rosie O'Donnell, Wanda Sykes, Ellen Degeneres, and Jane Lynch, who all either came out in the early '90s or unapologetically spoke freely about being "professional" lesbians since then.
According to her website, "she was on Sally Jesse Raphael in 1991 on a show called 'Breaking the Lesbian Stereotype…Lesbians Who Don't Look Like Lesbians.'" (For those not old enough to recall, that was a talk show back when daytime TV was still a thing.) She's been unabashedly outspoken for 25 years now, and no two shows are exactly alike. Westenhoefer has been an advocate for LGBTQ rights and issues since forever, appearing in anti-bullying rallies, AIDS/HIV benefits, a Pride School benefit, breast cancer research benefits, you name it.
She's a freakin' RIOT, so go see her at the 8pm show! Tickets are available for a mere $35 in advance, and The Triple Door is always a lovely venue. Best date night a wommon can ask for!
And now for a minor sample:
(Visited 1 times, 1 visits today)