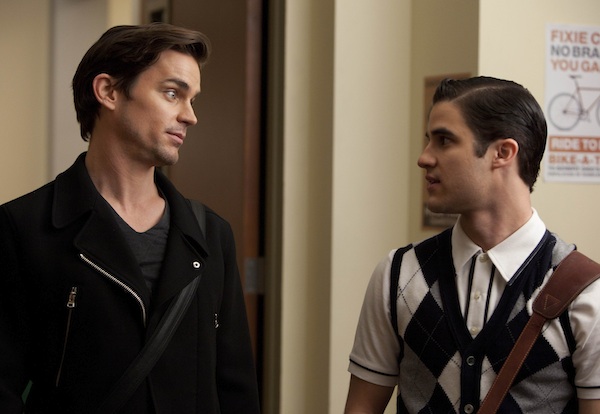 The people have spoken and they want information on Darren Criss.  At least that is what our illustrious editor, Mr. Strangeways, is reporting on Facebook.
TV|Line is giving us an "exculsive" first look at Matt Bomer's guest starring turn on Glee as Blaine's (Darren Criss) brother, Coooper Anderson (really, really stupid character name).
Now I traded in Glee for a show with better writing, plotting, and character development (see Smash) but I might have to tune on April 10th to see if Mr. Bomer takes his shirt off and to listen to Criss and Bomer sing a mash-up of Duran Duran classics.
Maybe a shirtless shot like this: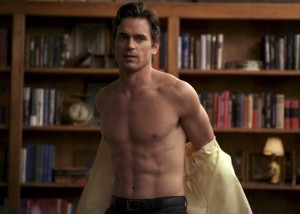 And if Darren wants to take his shirt off also who are we to complain: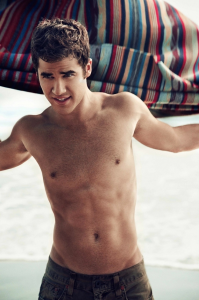 (Visited 1 times, 1 visits today)