You might remember that a few weeks back, there were a couple of HUGE, all star readings of Academy Award winner, Dustin Lance Black's play about the Prop 8 controversy in California in 2008 where marriage equality suffered a setback. George Clooney, Brad Pitt and dozens of other stars participated and raised large amounts of money to make sure marriage equality becomes a fact all over the country.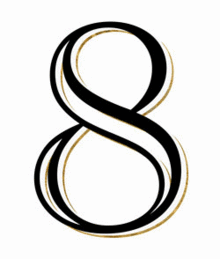 Now, Seattle and the newly revitalized Intiman Theatre is getting on the "8" bandwagon with a local, all star reading to happen on Monday, June 4, 2012 at 7pm at the Intiman Theatre at Seattle Center. The event will raise funds for the American Federation for Equal Rights. Here's some info:
Intiman Theatre, with license from the American Foundation for Equal Rights and Broadway Impact, is proud to produce a one-night-only reading of "8," a play that brings to life the historic trial in the federal constitutional challenge to California's Proposition 8. See the trial conservatives fought to keep from being televised, told through the use of transcripts, interviews and observations. Please note that all proceeds from the reading will go directly to American Federation for Equal Rights.

Written by Academy Award-winning screenwriter and AFER Founding Board Member Dustin Lance Black (screenwriter of Milk and J. Edgar), "8" had its much-heralded Broadway world premiere in September 2011 and its star-studded Los Angeles premiere in March 2012.

The production is an unprecedented account of the Federal District Court trial in Perry v. Schwarzenegger (now Perry v. Brown), the case filed by AFER to overturn Proposition 8, which stripped gay and lesbian Californians of the fundamental freedom to marry. There will be a talkback with leaders from the community after the performance to focus on Washington State's progress and role in the federal fight for marriage equality.

"8" Intiman Theatre cast list includes: Hans Altwies, Mark Anders, Kurt Beattie, Burton Curtis, Valerie Curtis-Newton, Allen Galli, Jon Lutyens, George Mount, Marianne Owen, Timothy Piggee, Andrew Tsao, John Ulman, Richard Ziman, and many more.

Tickets are $30 each, general admission, and can be purchased here:
We have to say, this will be a must see event in Seattle and we're sort of guessing it could sell out. It might behoove you to get your tickets NOW!
(Visited 1 times, 1 visits today)