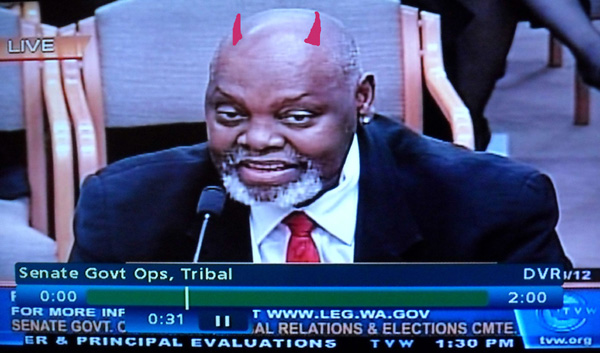 Local gadfly, alleged Christian and confirmed douchebag Ken Hutcherson is making news again by launching a campaign to take back the word gay.
Hutcherson has decided to come out as "gay" read "happy" man that is best described as "fabulous."  What a DOUCHEBAG!!!!  The Huffpost Gay Voices (worst page name ever) has all the details.
The Reverand Hutcherson has a long history of making inflammatory statements about the LGBT community and engaging in general douchebaggery.
My guess is this wont' have much in the way of media legs but Hutcherson is also engaged in fighting marriage equality and is leading up efforts to repeal marriage equality by ballot initiative this fall.  Why don't we all respond to his idiocy by making a donation to ERW. Give what you can and give often:
(Visited 1 times, 1 visits today)