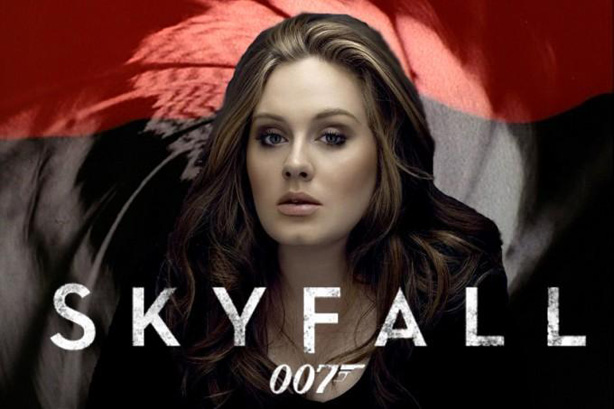 In case you weren't aware, Mr. Strangeways is a WHORE for James Bond title songs…Loves, loves, LOVES all those lush, sexy, orchestral powered ballads…especially the classic Shirley Bassey themes: Goldfinger/Diamonds Are Forever/Moonraker.
So, it's not surprising that I'm swooning over the latest Bond theme for the upcoming "Skyfall" which hits theaters on November 9 and features music by the one and only Adele. It's a delicious swoony song definitely in the tradition of the great Bond themes and since Adele is vocally a kissing cousin of the Divine Bassey, it's a special sultry treat.
We can't wait to hear this song with the iconic Bond opening credits playing…The movie itself sounds kind of potentially awesome since it's directed by Sam Mendes and in addition to Daniel Craig and Judi Dench, stars Javier Bardem, Albert Finney and Ralph Fiennes.
YUM!
(Visited 1 times, 1 visits today)