December 17, 2015

•
by
Michael Strangeways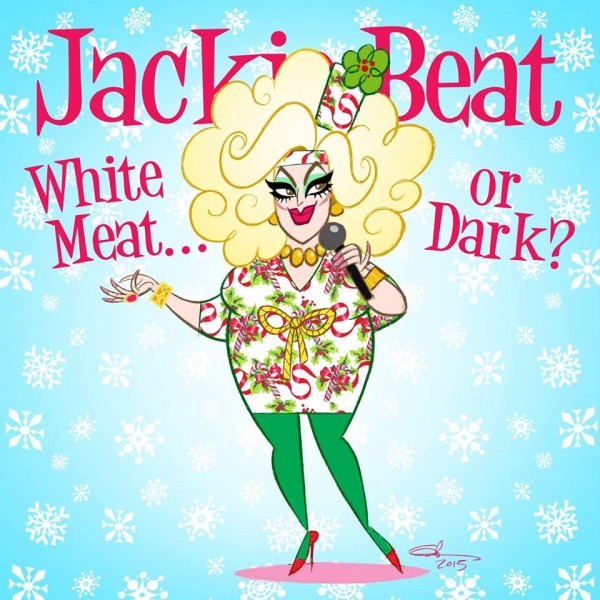 That was fast.
Today (Thursday, Dec 17) tickets for all of Adele's North American concerts went on sale and most of them, including BOTH her shows in Seattle, quickly SOLD OUT!
(Rich people can go buy scalper's tickets…they cost THOUSANDS OF DOLLARS!!!! WTF?!?!!!!!)
Maybe they'll release more tickets or add more shows…maybe.
But, until then, you can console yourself by checking out this version of Adele's current hit, "Hello". Beloved drag superstar JACKIE BEAT paid us a visit on Tuesday night and performed her holiday show at The Unicorn/Narwhal. Her "White Meat or Dark" show was standing room only and the crowd especially loved Ms Beat's own special version of the Adele song.
But, Jackie Beat being…well, JACKIE BEAT, she had to make it her OWN and turned it into a tribute to a beloved dessert from all of our youths….
JELL-O!
You can check out "White Meat or Dark" this weekend in New York City at the Laurie Beechman Theatre!
And, next week she's in San Francisco!!!
Tickets/info over at the Jackie Beat website!
(Visited 1 times, 1 visits today)
As the Editorial Director/Co-Owner, Michael Strangeways writes, edits and does about a million other jobs for Seattle Gay Scene, Puget Sound's most visited LGBTQ news, arts and entertainment website now celebrating its 14th year as a media outlet. A semi-proud Midwesterner by birth, he's lived in Seattle since 2000. He's also a film producer who would like you to check out the Jinkx Monsoon documentary, "Drag Becomes Him" now available on Amazon.com. In his spare time, he gets slightly obsessive about his love for old movies, challenging theater, "otters", vodka, chocolate, "I,Claudius", Lizzie Borden, real books made out of paper, disaster films, show tunes, Weimar era Germany, flea markets, pop surrealistic art, the sex lives of Hollywood actors both living and dead, kitties, chicken fried steak, haute couture and David Bowie. But, not necessarily in that order.
Related Posts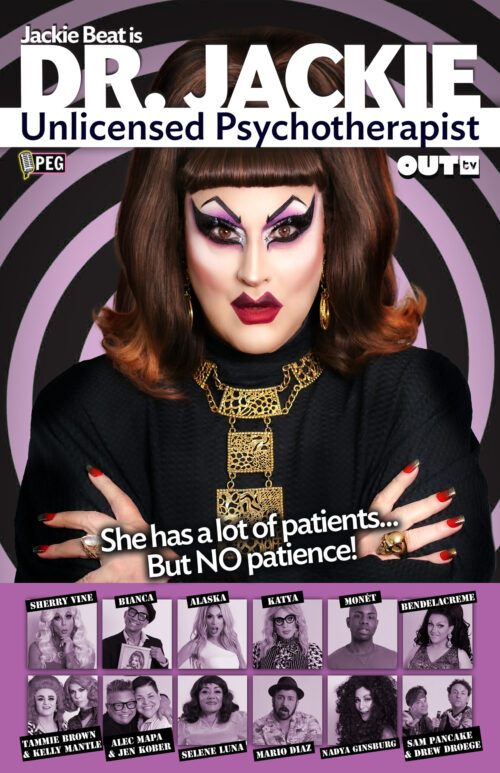 *Dragolicious • Arts & Entertainment • Drag O'Tainment • Infotainment • Queer TV • Streaming • Television • Viral
Our question is…why? How? Oh….it's a gay Canadian cable channel.
...