Oh, those eyes…
As I am a gentleman of  a certain age, I have reasonable recollection of Michelle Visage dating back to when Reagan was president. Needless to say, when she appeared on The RuPaul Show in the late 1990's, I was gobsmacked. And when she turned up to judge on RuPaul's Drag Race, I knew that television magic was about to happen…
We talked EARLY in the morning Wednesday (well, early for me… she was on the East Coast, so it was noon-ish for her…) about everything from her early days in the New York club scene and getting a fake ID from her mom, to her group SEDUCTION touring with Milli Vanilli. But we also talk a good bit about Drag Race, so no worries if you have no idea what a Milli Vanilli is, or didn't know that RuPaul once had a talk show way back in the 1990's – there's something for everyone in here.
Make sure to check out Michelle's website HERE, and follow her on Twitter!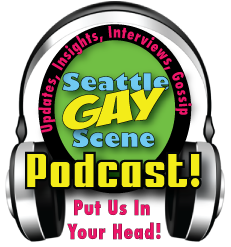 Download this Episode Here!
Tags: Michelle Visage, RuPaul, RuPaul's Drag Race, seduction