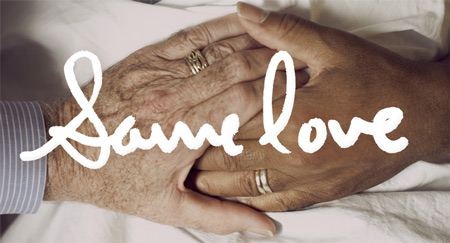 More and more information is being released about Seattle Pride options for June 2013 including news from One Degree Events the producers of Seattle Pridefest. One Degree is once again producing the popular "Red" Parties on Saturday, June 29, 2013 and have added a "Family Day" event at Cal Anderson Park to happen that same day and in the afternoon.
But, the Big Deal event is Pridefest itself at Seattle Center on Sunday, June 30 from Noon on (after Seattle Out & Proud's Pride Parade). Once again there will be multiple entertainment stages and several headliners were announced last week, with more to come, including schedules, in the weeks ahead. Mary Lambert, who collaborated on Macklemore & Lewis's hit song, "Same Love" will be a star attraction along with popular duo, God Des and She.
Here's the announced line-up so far, from the Pridefest website:
Website: god-desandshe.com

God Des and She

PrideFest Headliner

God Des and She were first seen on the Showtime television series "The L Word" performing their provocative track "Lick It" and had a number one video on MTV LOGO for 15 weeks with their song "Love You Better". Since then they have toured worldwide, sharing the stage with artists including Lady Gaga, Salt n' Pepa, and SIA, and have released three albums to critical acclaim. They just released their 4th album "United States of God Des and She" in February 2013, which can be heard at their website (link below photo).
---
Website:www.marylambertsings.com

Mary Lambert

PrideFest Headliner (Main Stage)

Mary Lambert is good at two things; crying and singing. Nowhere is this better reflected than on her debut EP 'letters don't talk' released in July of 2012. As a performer, Lambert exemplifies the traditions of a singer/songwriter while melding a background in spoken-word. You may know Mary's name from her partnership with internationally acclaimed hip-hop duo Macklemore and Ryan Lewis to help write and sing their revolutionary single, "Same Love". The track allowed her to reach millions by performing live on The Ellen DeGeneres Show, VH1, and garnered tens of millions of views on YouTube. "Same Love" has reached double platinum in Australia, charted #1 in January, and has peaked at #89 on Billboard. It is no wonder that Mary has become one of the most talked about new artists in Seattle.
---
Website:www.princesssuperstar.com

Princess Superstar

PrideFest Headliner (DJ SET)

From a career spanning 15 years, Princess has recorded 6 astonishing albums & has had numerous collaborations with amazing musicians and producers of such musical variety that few can rival. To name a few: Kool Keith, Prince Paul of De La Soul, Chilly Gonzales, The Prodigy (she was featured on their album which went to #1 in the UK,) the legendary Arthur Baker (who made the groundbreaking "Planet Rock" with Afrika Baambata and "Blue Monday" with New Order,) Stuart Price, Armand Van Helden, Moby, and more. Her dance smash with Larry Tee "Licky" was featured in 2 #1 movies in 2011-the Judd Apatow film "Get him to the Greek" with Puffy and Russell Brand and "Hall Pass" She was featured rhyming on Grandmaster Flash's latest album which also featured Q-Tip, Busta Rhymes, Snoop Dogg and other hip hop legends.
---
Website: www.doubleduchess.com

Double Duchess

PrideFest Headliner (Mural Stage)

With ferocious beats and playful narratives, the high-energy electro-hop duo from San Francisco met in 2009. Krylon Superstar's years on international performance art and fashion brought davO's years of emceeing, production, and musical experiences to the stage once more. Together they've been heating up the national queer scene with their debut EP 'Hey Girl!' Their fresh, lo-fi, and raw sound transcends genres and genders. We're thrilled to have them play PrideFest 2013!
---
Website: www.camillebloom.com

Camille Bloom

PrideFest Headliner (Main Stage)

Gibson endorsed international touring artist, Camille Bloom, has toured 9 countries, released 7 recordings, and shared the stage with artists such as Smashmouth, Metric, Sarah Bettens, Shawn Mullins, & Brandi Carlile. With a voice that can purr and wail, Camille's music has been licensed for use in over 21 shows on E! MTV, and Oxygen networks and has been played on over 250 radio stations throughout the U.S. and Western Europe. Music Connection Magazine placed her in the Top 100 indie artists of 2012. Camille Bloom has headlined prides and Women's music festivals all over the country – including San Diego, Seattle, Portland, Phoenix, Montana, Spokane, Palm Springs, and many more.
---
Website:facebook.com/justinutleymusic

Justin Utley

Singer-Songwriter – Main Stage

JUSTIN UTLEY is a country rock artist from New York City. An 'out' and proud ex-Mormon, and survivor of ex-gay therapy, Justin has headlined Pride events worldwide, from Stockholm Sweden, New York and Los Angeles. He was nominated for 4 OUTMusic Awards by the LGBT Academy of Recording Arts for his 2010 hit single "Stand For Something", winning Best Country Single of the Year. He was recently featured on CNN's "Faces of Faith" news segment as an advocate for LGBT Equality.
(Visited 1 times, 1 visits today)