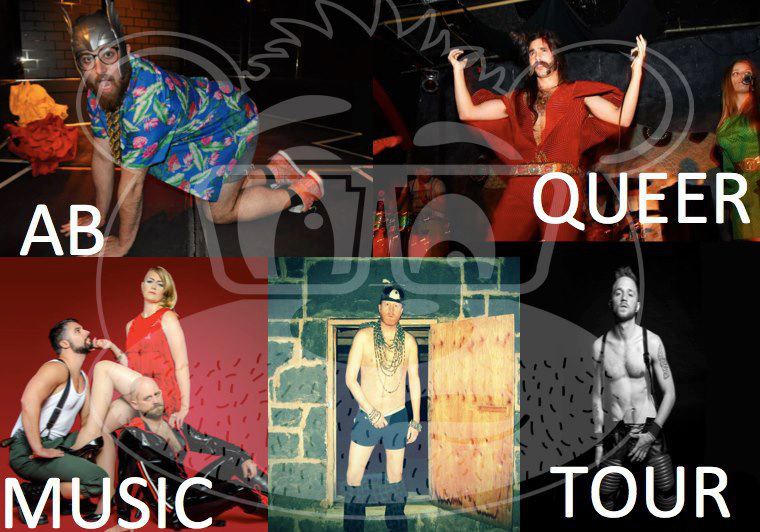 Tickets go on sale tomorrow, May 1, 2013, for a big summer queer music dance party. San Francisco based Accidental Bear is a blog and a music pr/management company and they've put together a summer queer music tour featuring some big names in the queer music scene, and all to benefit local charities on each stop of the tour.
The Tour will be hitting the road in July with Big Dipper, Logan Lynn, Conquistador, Rica Shay, and Darling Gunsel! Proceeds from the tour go to LGBTQ Mental Health Services & Suicide Prevention at  Q Center (in Portland), The Stonewall Project (in San Francisco), The Ali Forney Center (in NYC), Pride Foundation (in Seattle), and the Los Angeles Gay & Lesbian Center (in LA). It's projected we will raise over $50,000.00 for the charities this summer in addition to raising awareness around these important issues. The more money we raise, the more people we help…and this is just the first round!
The Seattle stop will happen Sunday, July 14, 2013 at Chop Suey and as mentioned above, Pride Foundation will be the local beneficiary. And, Seattle fans should be happy for a visit from the Portland, Oregon based singer, Logan Lynn…he has a lot of fans in the area.
The week of July 14-20 is shaping up to be a big gay week in Seattle with this show kicking things off on Sunday and the week ending with Seattle Red Dress Party and the world premiere of Intiman's new musical, "Stu for Silverton" the true story of the world's first transgender mayor, both happening on Saturday the 20th.
More info on all these events coming soon.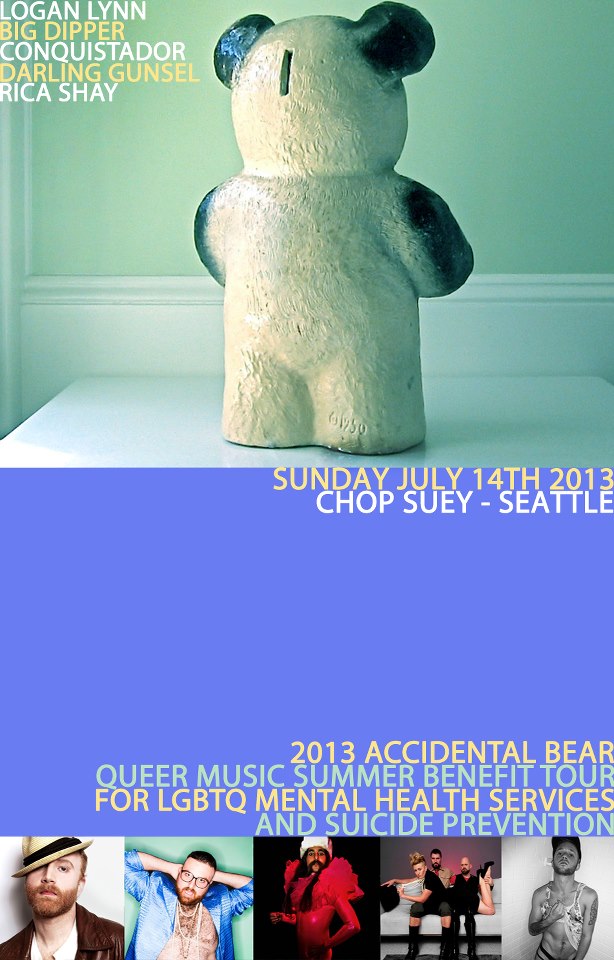 (Visited 1 times, 1 visits today)