May 28, 2014

•
by
Seattle Gay Scene

LOVE IS THE MESSAGE: A NIGHT AT THE GALLERY PARTY 1977 is a new documentary film that I've been desperately trying to find the time to promote because it's obviously a film that Loves The Nightlife! It's a new documentary from filmmaker Nicky Siano that takes a look at a famed NYC dance club, The Gallery, and its role as a founding leader in the "disco" dance music boom. It's also a poignant look at that magic moment in New York's club scene before the arrival of AIDS and the grim devastation and commercialization of the 80s.
DJ Derek Pavone and the Bottom Forty music collective have been instrumental in bringing this film to Seattle for TWO special screenings, both at 7pm, on June 6 & 7 at the Northwest Film Forum. It's also a benefit for Gay City Health Project and here's a lot more info on the event, and this terrific film.
Derek Pavone and Bottom Forty Present:
Love Is The Message – A Night at the Gallery 1977
A Film by Nicky Siano
Two Nights Only
June 6 & 7, 2014 
Northwest Film Forum
A special benefit screening with all proceeds going to Gay City Health Project

Seattle, WA – Derek Pavone and Bottom Forty proudly present a limited engagement screening of an important snapshot of American dance music history. Love Is The Message – A Night At The Gallery 1977, directed by Nicky Siano, takes the viewer back to the heyday of dance music for one night at New York's famed club, The Gallery.

Opened in 1972 by Siano and his brother, The Gallery had such an effect on the dance music scene that it is still felt today in clubs around the world. Before Studio 54, Paradise Garage, and The Warehouse, there was The Gallery, where Nicky Siano could be found in the DJ booth every Saturday night. Grace Jones and Loleatta Holloway both made their first appearances at The Gallery, and Frankie Knuckles used to blow up balloons for the club. Frankie would also often bring DJ Larry Levan around to check out the music. This was a time before disco was disco, and before the imposing velvet ropes of the high-society discoteques.

To honor Siano's work with HIV/AIDS prevention and alternative treatments all proceeds of this screening will benefit Gay City Health Project. Additionally, a contribution of $5.00 will enter the donor into a drawing for a signed copy of the DVD. A total of eight (8) copies will be given away during a random drawing of all qualified donors. A Paypal account is required to donate online. Donations can also be made at each screening which are cash only. Drawing to be conducted Sunday June 8th 2014 and winners will be contacted.

Love Is The Message: A Night at the Gallery 1977

In 1972 The Gallery opened and for 6 years it ruled as New York City's hottest dance club.. Now, for the first time in film history, you will go inside one of the hottest clubs ever, actually filmed at the club during its heyday. Sequences filmed inside The Gallery were directed by Jim Bidgood, who directed the classic Pink Narcissus. It has been called "The First Disco." The innovative lighting, environment, and sound design was the inspiration for Paradise Garage and Studio 54. Heralded by New York Magazine and many other publications as the impetus for the disco scene. Now, for the first time ever, you will spend a night at The Gallery circa 1976-77. You will be transported into the past, and you will never want to return!

"Arguably, the first commercial club to bring everything together was the Gallery."
~Bill Brewster Last Night A DJ Saved My Life (The History of the Disc Jockey)

"Nicky Siano was dancing in Manhattan clubs at fifteen and by the age of 17 he was resident and co-owner of the hottest club in New York: The Gallery. He mentored Frankie Knuckles and Larry Levan, worked in the studio with Arthur Russell and was set to become another high-profile drug casualty until he got his life back on track with campaigning work for people with AIDS."
~DJHistory.com

Tickets now on sale at Brown Paper Tickets.

http://loveisthemessage.brownpapertickets.com/

ONLY TWO SCREENINGS! June 6 & 7 at 7 pm.
Here's the trailer:
AND, there's "pre-func" party the night before the screenings, on Thursday, June 5 at Kremworks. Here's the poo on that:
JOIN US IN TRIBUTE
THURSDAY JUNE 5TH

A PRE-PARTY FOR

NICKY SIANO'S FILM DOCUMENTARY

"LOVE IS THE MESSAGE: A
NIGHT AT THE GALLERY"

DJ/Film Curator: Derek Pavone (9:00pm-10:00pm)
Spinning tracks from that legendary night…

Passage Resident DJs:
Jaymz Nylon DJ/Producer (Nylon Trax – Brooklyn NY | Passage – Seattle)
Joey Webb (HouseMen SF | Passage – Seattle)

NO COVER before 10PM/$5 after [21+ to kick it]

Kremwerk 1809 Minor Ave., Seattle, WA.
Seattle, WA 98122
(Visited 1 times, 1 visits today)
Related Posts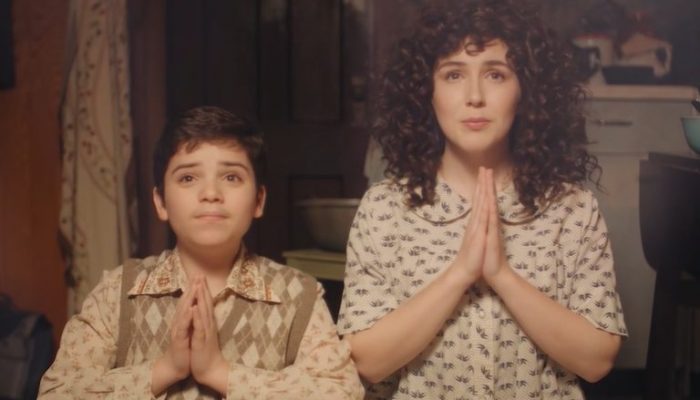 *Seattle Cinemaland • Arts & Entertainment • Arts News • Capitol Hill News • Coming Attractions • Community • Community Events • Film • Film Events • Film Festivals • Gay 101 • Gay News • Geek • Geek Film • Hollywoodland • Mark Your Calendars • News • Nightlife • Queer Film • Queer News • Seattle Lesbian Gay Film Festival • Seattle Lesbian Scene • Seattle News • Seattle Queer Film • Seattle Transgender Scene • Three Dollar Bill Cinema • Trans* Arts & Entertainment • Trans* Events • We Love The Nightlife • Women's Arts • Women's Events
It's just around the corner…the 26th Seattle Queer Film Festival,
...