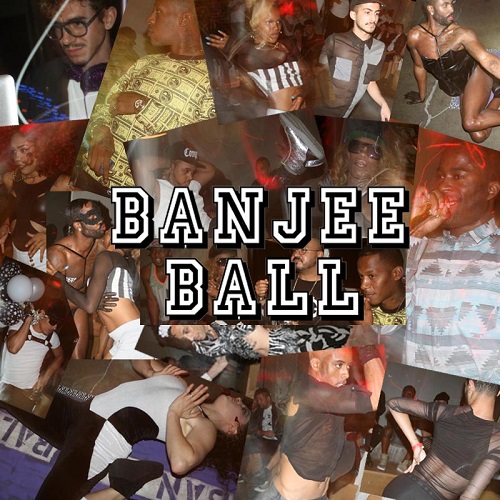 The awesome duo known as Purple Crush is coming to town for Pride and Sunday's PrideFest with their BANJEE BALL. The adorable female half of the Crush, Isla Jones sent this along to SGS to get the WORD out…they  need some local talent to take the stage with them! Do you got the moves down from Paris is Burning or Madonna's Vogue video? Then this gig is for YOU!
******************************************
Calling all dancers! Calling all dancers! There's a vogue-off happening at Seattle PrideFest called the BANJEE BALL! Started by Purple Crush (that's me and my boo), the Banjee Ball is a place where underground club music and vogue balls meet. Though Purple Crush are in fact Seattle babies (Cap Hill what! what!), we spent our creative formative years in Brooklyn, NY, and are creating our own little piece of NY in LA.
Now, if you don't know about Ball Culture, then it's time to hit Netflix; if Drag Race is the Bible, then Paris is Burning (the documentary) is the Old Testament. Before Sunday's festivities, watch that movie, scour youtube and learn your 5 elements (Hands, Spins, Dips, Cat Walk and Duck Walk). Vogueing is a discipline, there are rules, there is competition, there are judges, and there is a winner. But don't let that scare you! Banjee Ball is a safe place for people to express themselves and try out what they only do in front of the mirror at home.
The Categories are as follows:
VOGUE: watch those youtubes, if you don't show atleast some of the elements you will be chopped!
RUNWAY: you are a High Fashion superstar model, now walk.
SEX SIREN: this one is easy, just be SEXXY!
The Banjee Ball goes down on the DJ stage at 4:30 pm. I will be MCing, my partner will DJ, and we're bringing up the most adorable dance crew from LA, The B.A.D. Dance Crew. You can also see Purple Crush performing on the Main Stage at 1:30 pm – I'll have the B.A.D. Dance Crew back-up dancing with me. If you want to peep the songs we'll be performing, go to iTunes and check out our new album, ICONOCLASSIC.
https://itunes.apple.com/us/album/iconoclassic/id872500109
See you on the RUNWAY!
-Isla Jones/PURPLE CRUSH
***************************************************
Editor's Note: PURPLE CRUSH will also be performing at GENDER BLENDER tonight (Thursday, June 26 at Neighbours!)
(Visited 1 times, 1 visits today)