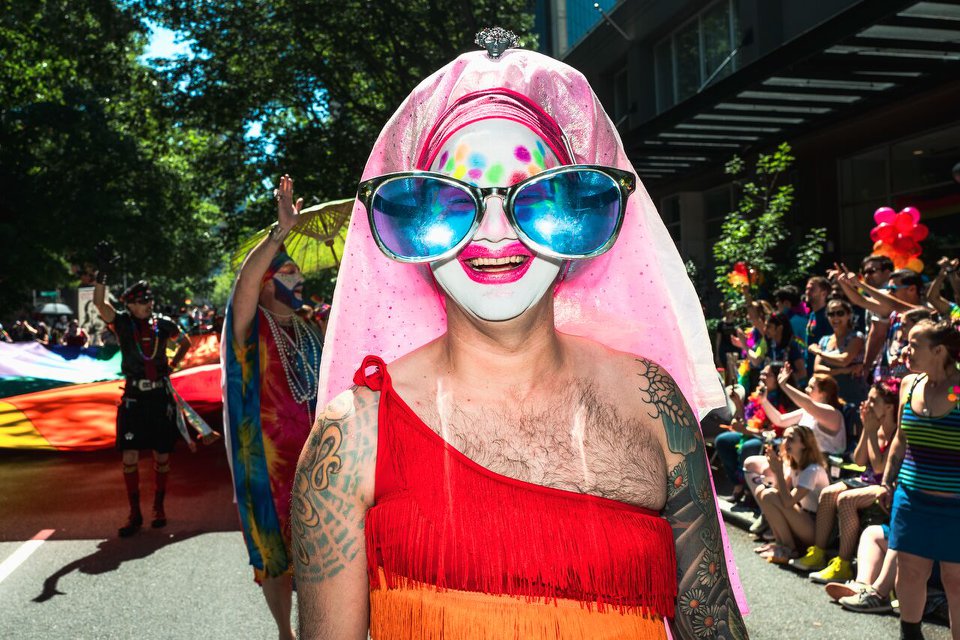 There's been a number of developments in the last few weeks concerning the return of actual LIVE, in-person community events to celebrate LGBTQ Pride in Seattle. The Capitol Hill Pride group is continuing with its plans to do a festival, rally, and march on the traditional last weekend in June when the city normally celebrates (go here for more on that story) to happen at Cal Anderson Park.
Meanwhile, the city's larger Pride groups continue to make their own plans. Seattle Out & Proud aka Seattle Pride the producers of the annual parade already made it clear they would only have online/virtual programming for the the weekend of June 26 & 27, as they did in 2020 due to the Covid-19 pandemic.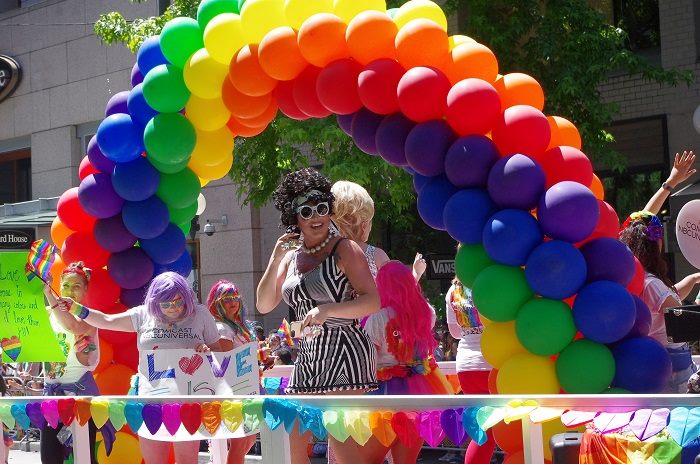 But, on Tuesday, May 18th Seattle Pride released the news they are working with the city of Seattle for an in-person, live event to happen the weekend of October 9 & 10 and largely centered on Capitol Hill. Details are very fuzzy at this point with it described as " a self-guided route with numerous stopping points featuring a wide variety of activities, performances and more, taking place in and around many of the community's favorite LGBTQIA+ and ally-owned businesses." There's also a "passport" and chance to collect "stamps" to win prizes…to be honest it sounds a bit like something a Chamber of Commerce would do to drum up business as opposed to an actual community event celebrating LGBTQ Pride but…we'll see what happens! A lot can change in nearly 5 months!
There's also a " musical finale" being planned and a " My Coming Out Story video booth" being planned in collaboration with Three Dollar Bill Cinema, the local LGBTQ cinema society.
And, Seattle's OTHER LGBTQ Pride event group Egan Orion's SEATTLE PRIDEFEST is ALSO working on doing their own totally separate festival which at this point apparently seems to be aiming for a date on September 4/5 or September 18/19 per Seattle Special Events Committee meeting agendas. (And, to be honest, those September dates are rather more promising weather-wise than Seattle Pride's October date which sounds potentially….chilly and damp.) Orion's event also seems to be headed towards a Capitol Hill centered event but there aren't many details about specifics yet other than Orion seems to be working with Trans Pride and Dyke March for this September festival.
More as it develops on ALL the various Seattle LGBTQ Pride events coming up over the course of the year and below, find the press release from Seattle Pride about their plans for their October Event: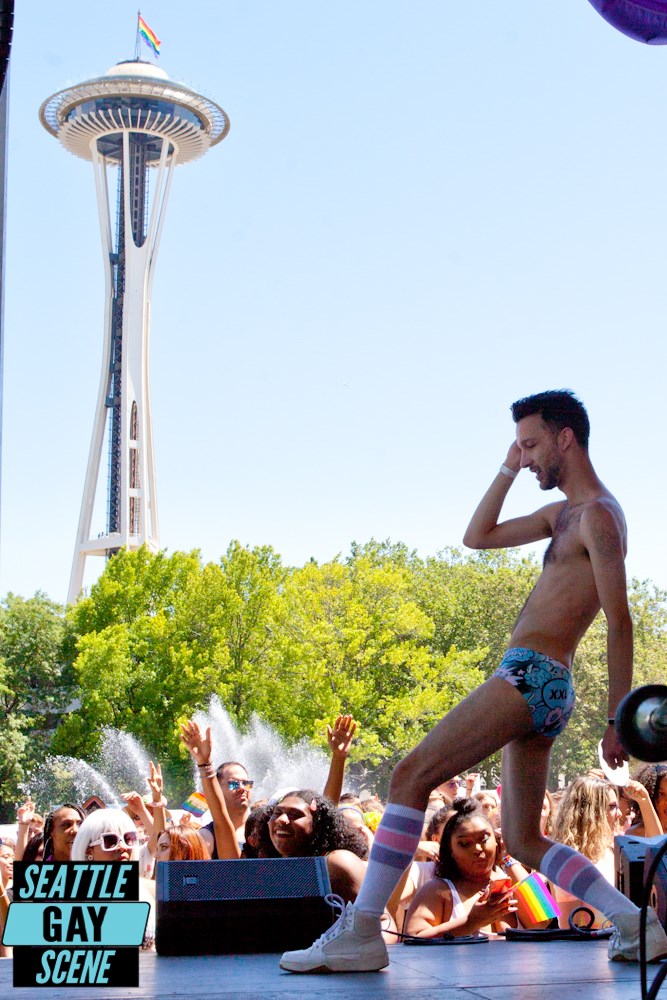 Seattle Pride — the organizers of the Seattle Pride Parade and Seattle Pride in the Park events — today announced plans for an in-person LGBTQIA+ event in the fall, following last week's announcement that the state would be lifting its COVID-19 restrictions by June 30 in accordance with CDC guidelines, and that group gatherings without face masks and physical distancing would once again be allowed.
With the theme All Together Now, Seattle Pride is planning a fall reunion to remember — and while it will be of smaller in scale than a parade or festival, it will provide a much-needed boost of queer solidarity and energy.

While the City of Seattle has not yet resumed the permitting of mega parades the likes of the Seattle Pride Parade or Seafair Torchlight Parade, which attract hundreds of thousands to the streets of downtown Seattle, Seattle Pride believes that after more than a year spent physically apart, Seattle's LGBTQIA+ community is eager to safely come together again in person.
"The pandemic has really taken its toll on our community, and we didn't want another year to pass before we all come together in person," said Seattle Pride Executive Director Krystal Marx. "One of the clear takeaways of living through a global pandemic is the importance of community and social interaction, so this year we are proud to host TWO events — our virtual LGBTQIA+ Pride celebration Resilience next month (June 26 & 27) and our in-person event All Together Now this fall."
Details of the event are still in development, but the festivities will take place on Capitol Hill and other area neighborhoods on October 9 & 10, 2021. It's being planned as a self-guided route with numerous stopping points featuring a wide variety of activities, performances and more, taking place in and around many of the community's favorite LGBTQIA+ and ally-owned businesses. A passport — to be offered in print and digital formats — will guide participants to the featured route attractions, with an opportunity to collect passport stamps for a chance at winning fabulous prizes. The weekend festivities are expected to culminate with a musical finale, in adherence to any required public health protocols.
In recognition of National Coming Out Day — taking place the following day, Oct. 11 — the in-person event will also invite participants to reflect on their coming out stories at a My Coming Out Story video booth, hosted by Seattle Pride in partnership with Three Dollar Bill Cinema.
The surely powerful coming out video testimonials will be treated with sensitivity and the respect they deserve, and will be compiled for a Seattle Pride YouTube channel release on Coming Out Day to generate empathy, create new advocates — and inspire others to come out.
More information about the event will become available in the coming months at www.SeattlePride.org and via social media @seattlepride.
(Visited 7 times, 1 visits today)