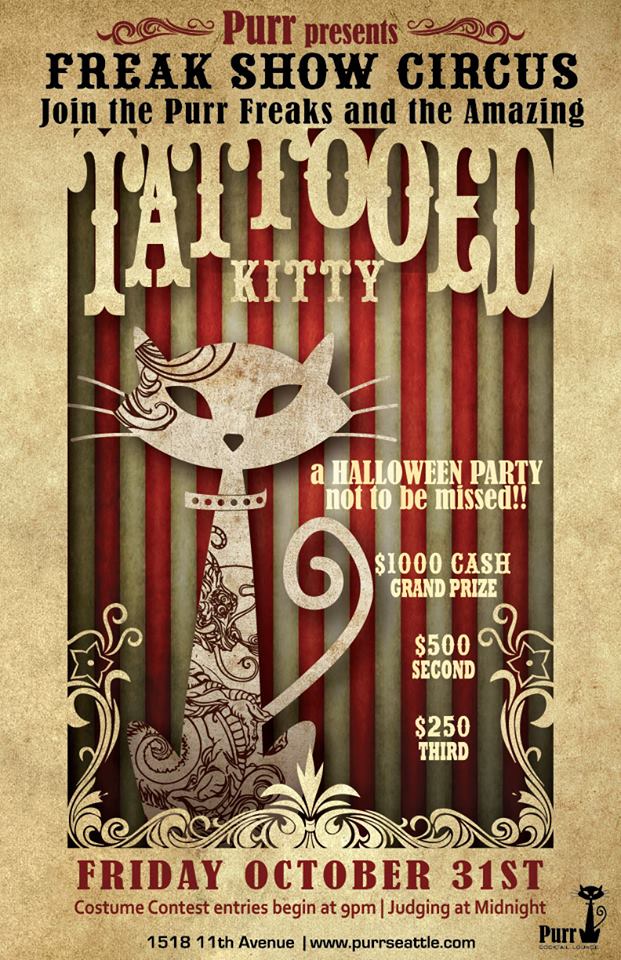 Dammit….time flies when you're havin' fun.
Seems like it was only yesterday when Seattle's beloved booze slinger Barbie Humphrey was at the old Manspray and dreaming of having her own saloon. Ms Barbie realized ya gotta make your own dreams come true, so nine year ago she opened the doors of PURR, her own little boite and a home away from home for hundreds of sophisticated gay Seattle men and their friends/allies.
Purr is celebrating that anniversary tonight, Tuesday, October 22 with a par-tay starting at 7pm featuring Absolut drink specials and with some of the night's proceeds going to aid one of Barbies's favorite charities, Swedish Cancer Institute. It behooves you to stop by and raise one in toast to Barbie and her dedicated team at Purr.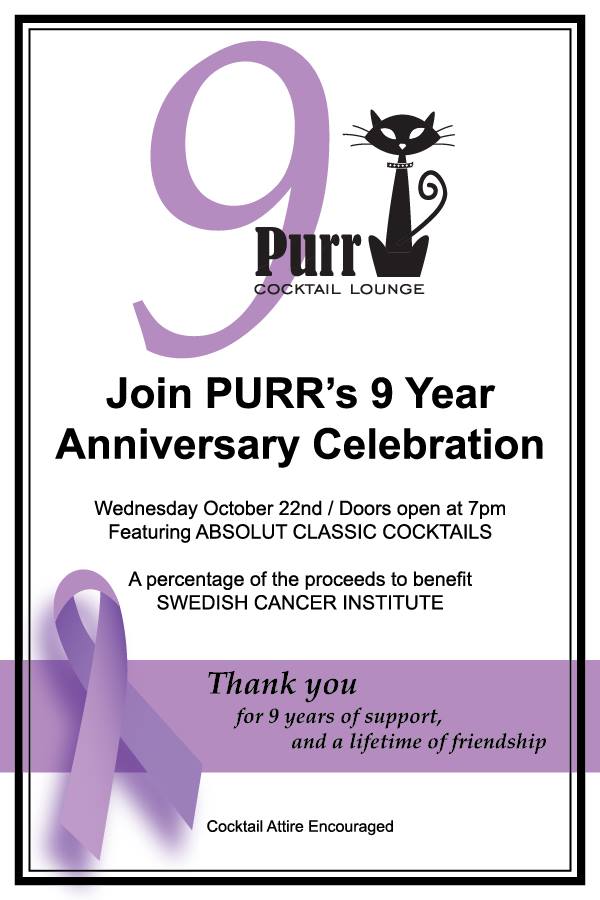 If you can't make it tonight/Wednesday the 22nd, then pop by on Halloween for their annual party and costume contest on Friday, Oct 31.  It has a $1000 Grand Prize!
(Also, we love the poster for the Halloween event. Kudos to the designer!)
Now, a Toast to Barbie Humphrey and the PURR Family!
Tags: Barbie Humphrey, Capital Hill Gay Bars, Capitol Hill Bars, Gay Bars, Purr, sgsapp