Ruh Roh….there's something afoot at PURR COCKTAIL LOUNGE the popular 11th Avenue gay venue on Capitol Hill owned by Barbie Roberts the equally popular former bartender at the long lamented Manray who opened up Purr nearly 12 years ago. Barbie posted the following on her Facebook page earlier today: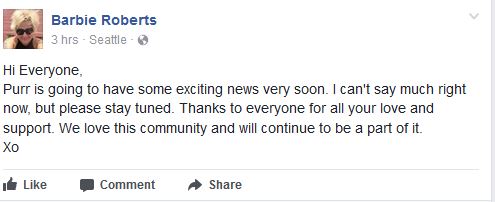 We reached out to Barbie for any additional info and she responded:
I'm hoping to tell you more information by next week. Just working on some details that I'm not at liberty to discuss.
We asked her to clarify that the news is positive and not anything awful like Purr closing and she responded:
Correct…. Purr IS NOT CLOSING!!!!
Well, that's a relief…we really can't deal with any more drama in the gayborhood right now…
Meanwhile, Purr continues their preparations for their big Seattle Pride Week Festivities which include appearances from RuPaul's Drag Race divas, Violet Chachki and Katya as well as their popular annual Saturday Pride Block Party with The Perry Twins.
As for the here and now, here are some of our favorite crazy rumors we've heard about the Purr Mystery:
Purr is taking over the old Broadway Grill

Purr is taking over the old 500 East Pine space

Purr is moving to Pioneer Square
All three seem….unlikely. The Broadway Grill is a dump that needs lots of very pricey structural changes made to it; the 500 Pine space isn't really that ideal; it's unlikely that Purr's clientele would want to go to a Pioneer Square based venue.
But, who knows?!?!? Stranger things have happened…
To be continued.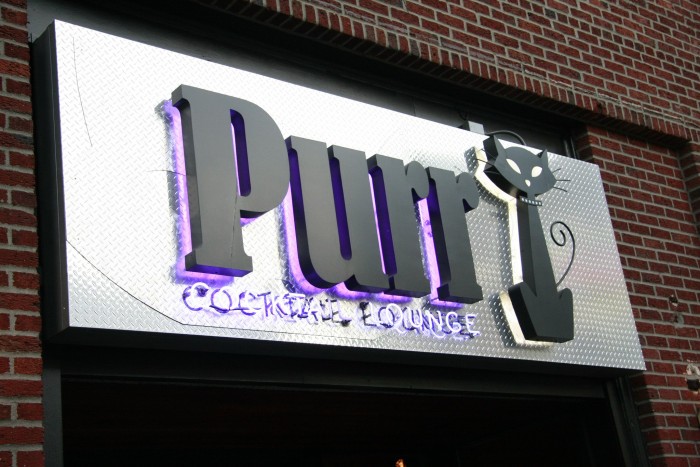 (Visited 1 times, 1 visits today)