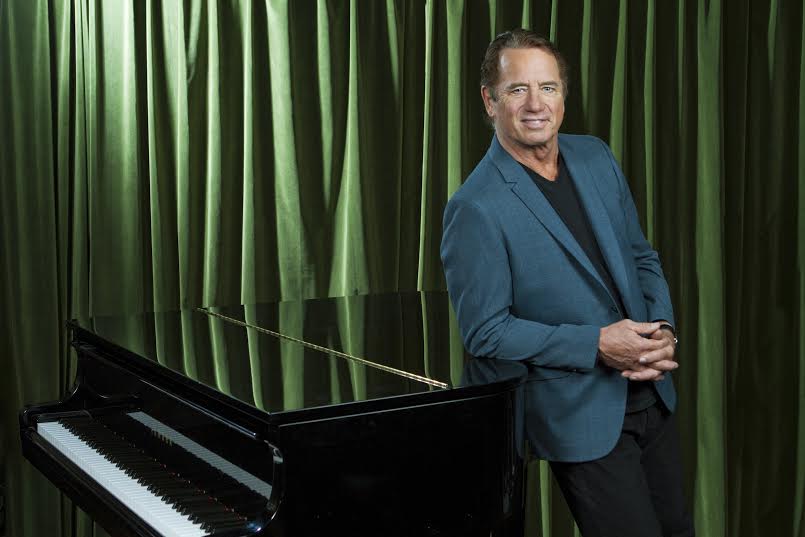 Actor/singer Tom Wopat is performing at Jazz Alley Tuesday and Wednesday, October 21/22. If you think you knew him from The Dukes of Hazzard, you haven't heard him sing! Get tickets here.
************************************************
ED: Tell me about your new Christmas album with John Schneider.
TW: I have been talking to John Schneider for a long time about recording together. We actually cut a couple of tunes before the AutoTrader.com commercial happened. Then when that happened it seemed like a good idea to try to get the album with John out this year. We recorded in early June and I got it all mixed in the middle of August. It is a pretty sweet little record. It's got some dialogue mixed in that was just sort of spontaneous in the recording booth. It is fun and very musical. There are some good standards on there and some songs you have never heard.
ED: Tell me about the show you are bringing to Seattle.
TW: Well, I have been doing this now for about 15 years. It is more of a saloon show than a cabaret show. We swing pretty hard generally. We use up to about 10 pieces to make a small Swing band. It is a nice mixture of music. There is probably a bit over half American Songbook Standards. There are a certain number of Pop tunes that we have kind of given a Jazz treatment. There are always a couple of original tunes in the mix as well.
ED: How many albums do you have out so far?
TW: Oh gosh. I think there are four Country records, four Standards records and now the Christmas record. So I think about eight plus the one with John Schneider.
ED: Who has been your favorite person to collaborate with?
TW: To sing with, hmmm, John is always a lot of fun. We have been singing together for over 35 years. We hadn't made a record but we sang a lot in the car while filming Dukes of Hazzard. I think though, it would have to be Bernadette Peters. She has to be the best vocalist that I have worked with on stage.
ED: If you could collaborate with anyone, who would you choose?
TW: Well, there are a lot of people out there that I find very interesting. Bruce Hornsby is a personal friend. I would love to do something with him sometime. I have worked with him a little bit but I would love to do something more formal. In the New York cabaret world, I think Nellie McKay is very interesting. I would love to work with her sometime. I am a big fan of Diana Krall. I really enjoy her stuff. You know who is really interesting? Not that I would ever be able to work with them, but Nickel Creek. Their new record that came out this year is just outstanding. I would to sing some of that stuff sometime.
ED: You seem to be pretty busy these days. What else are you currently working on?
TW: (Laughter) However it works out, seems like I am always busy. I just finished a production of The Will Rogers Follies in upstate New York at the end of September. Then I have some concerts coming up this month. Then we start the Christmas concerts with John Schneider starting the first of December. I am also starting to think about the next record. I think I might do a Singer-Songwriter record. I have a couple of new songs that I have written and I have started exploring the idea of who else I would like on there. Maybe get an unpublished song by Jimmy Webb or Bruce Hornsby. Bruce would definitely be one. There are some other writers around that I respect a lot and I would like to see what they have. John Bucchino is a very interesting writer that I worked with on A Catered Affair. There are some cats out there that I would love to get some material from and that record will be a lot smaller than the last couple. I don't think it is going to be a bunch of horns and strings. In other worlds, I am up for a part in a new Quentin Tarantino film. I was in Django Unchained with him and he liked it a lot. There is talk about a tour next year of music that Woody Allen has put in his movies. You know…this and that. It all keeps coming and I keep sorting through it.
ED: Are there any other musicals you would like to perform in on Broadway?
TW: Well, I did Sweeney Todd in stock. I would love to do it in a larger fashion. If they ever did another version of City of Angels, I would love to do that as well. I am probably too old for that one.
*****************************************
Check out a song from the Wopat/Schneider Christmas Album!
https://soundcloud.com/johnandtom/cool-yule
The two time Tony Award nominated star will swing through the Great American Songbook during his Jazz Alley gig. Grab tickets here!
Tags: Crooners, Dimitriou's Jazz Alley, John Schneider, sgsapp, The Dukes of Hazzard, Tom Wopat, TV Legnds