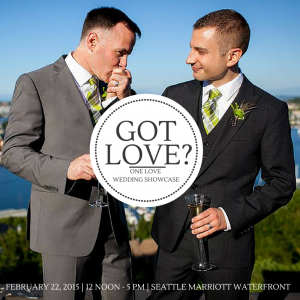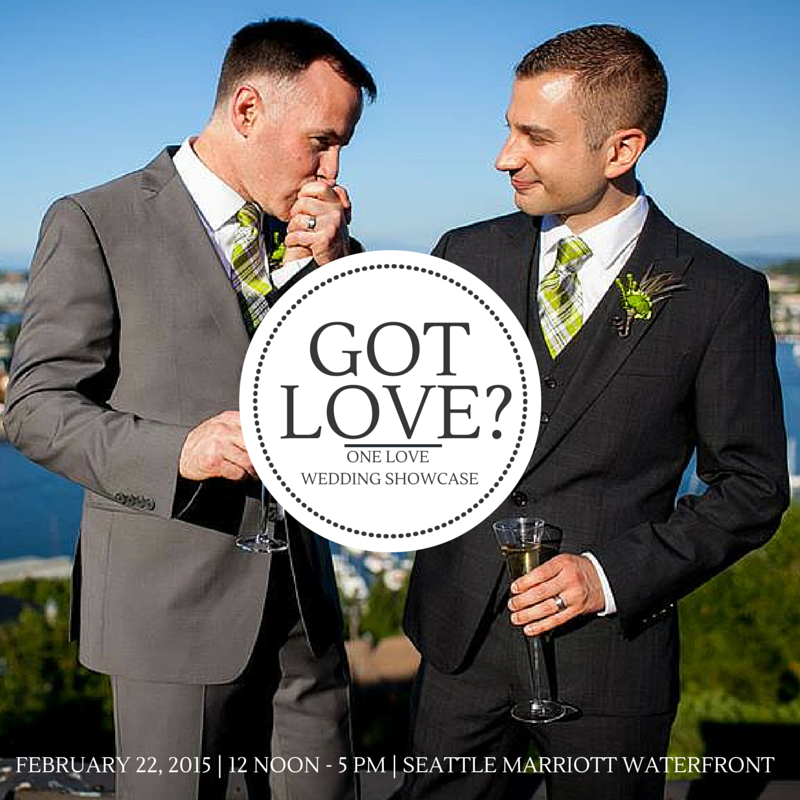 Billions of local LGBTQ owned and/or allied businesses will be on hand for the 4th annual One Love Wedding Showcase on Sunday, February 22 from Noon to 5pm, (which still leaves you time to rush home for the Oscars which starts at 5!)
All the participants in the expo must either be gay owned or have a history of providing services to the LGBTQ community to provide a safe and welcoming atmosphere for queer couples to plan that "special day". Participants include dozens of venue locations, catering services, florists, jewelers and photographers, including our favorite bear couple, George and Rich's fabulous ReinFire Ranch in the shadow of Mt. Rainier, a beautiful location for any event, but especially your wedding ceremony.
Here's more info but check out the website for a full list of experts:
New Chapter Weddings & Events will host the Fourth Annual One Love Wedding Showcase Sunday, February 22, 2015, from 12 noon–5 p.m. at the Seattle Marriott Waterfront, 2100 Alaskan Way.

Known as more of a fancy planning party than a standard wedding show, One Love provides a fun and fabulous way for couples to organize their big day. One Love was launched in 2012 to celebrate ALL couples in love and has since become one of the premier wedding showcases on the West coast. The event offers couples a friendly, warm-hearted and open environment to find new trends and fresh ideas, get their questions answered, and trust that they'll be treated with respect and professionalism during this exciting time.

This year One Love will feature more than 100 award-winning, northwest wedding experts. These handpicked companies represent 25 wedding and life categories and will provide couples with top of the line goods and services for every aspect of planning a future together – from wedding details to legal and financial support, real estate and more.

One Love 2015 also boasts an interactive Style Lounge, signature cocktails, multiple tastings, excellent giveaways and other treats. Over the years guests have witnessed two surprise wedding proposals and a 50 person flash mob celebrating LOVE.
Check it out!
Well, if you're getting married…
(Visited 1 times, 1 visits today)