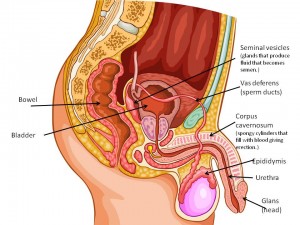 The teacher would display colorful diagrams of side-profile penises flayed in half, mysterious tubes floating about, one testicle resting inexplicably above the other. You would open a text book to view what looked like an alien squid, lips red with carnage, only to learn that this is a uterus, and it's INSIDE YOU, young ladies. The instructor explains that men's penises get bigger with age, and even bigger with blood, then explode with what you assume could only be piss and bone marrow. And soon you're told about the excruciating cramps of menstruation, the waterfall of blood that will surely come any day now and humiliate each girl in your class. Yadayada, egg, sperm, the teacher murmurs that the *cough* penis goes *cough* into the *cough* vagina, then a baby bursts out of your body like a parasite from Alien. Unless you get AIDS and die first. So never have sex until you're married, kids.
We all remember sexual education class. It's the first time when American children are institutionally exposed to adult anatomy, reproductive function, and the imminent doom that is puberty. No other subject could induce such revulsion, disillusioning terror, and titillating curiosity in kids of 11-ish years old.
My classmates and I were required to take sex ed classes in 5th, 7th, and 10th grades. The first introduction was a depiction of faceless x-rayed cartoon humans suffering the turmoil of what could only be agonizing bodily mutation. Questions included, "So does the guy just… pee in her?" "How bad do periods hurt?" and the telltale, "When will my penis start to grow?" The girls received free tampons and we all got free Old Spice deodorant afterward, because our innocent nubile bodies would soon become smelly cum-factories.
The curriculum in 7th grade included descriptions of all the sexually transmitted infections and diseases we would acquire if we were sexually promiscuous. The questions that year had progressed to, "Does it feel good for girls too?" "When will I be released from the prison that is my period?" and "Wh-when will my p-penis start to grow?" Poor guy.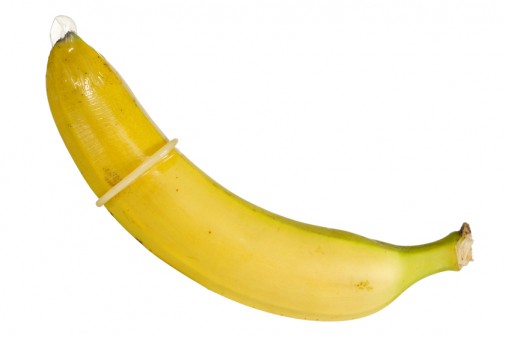 The last academic round of my sexual education welcomed us to the world of childbirth with the petrifying slasher film, The Miracle of Life. That academic quarter was an ode to preventing teen pregnancy, including a rehash of STIs/STDs, and a discussion about how girls should avoid getting raped. (Facepalm.) It was also the first time we saw images of actual genitals in a classroom setting, and at 16 I was aghast to learn that I was circumcised, because male circumcision did not mean chopping off the head of a cock.
So, to recap: my (cut!) penis was supposed to go into vaginas. I was supposed to find this pleasurable, ejaculate, quicken a woman's womb with my virile seed and beget offspring. All of this after I got married.
To. A. Woman.
Straight folks, this is the part where you realize the problem.
All kids who learn this type of sexual education are taught five unspoken but foundational lessons:
100% of people either have a penis or a vagina
Penis = man, vagina = woman
Straight sex is normal
We should have it, but not until some magical day in the future, and by omission
Gay sex is an unspeakable taboo
As Alice Dreger explains, sex ed can be grossly misleading and inaccurate, but also disenfranchising. Those of us who were attracted to the same sex, or were born intersex, or would identify as trans, were left in the dark.
Dear Mr. Kitchen, my 7th grade Health teacher, explained all the things he couldn't teach us during our first day of sex ed class. When he came to the word "homosexuality," he made direct eye contact with me (I can only hope by way of tacit apology). We all learned then that there was subject matter being withheld from us, and it made me angry. It was upsetting because teachers were being forced to ignore their queer students and train them to be knowledgeable, cisgender heterosexuals instead. Out of spite, I memorized every piece of anatomy, every pubescent process, every god-damned gland, and won a class trivia competition about binary sexual development and reproduction.
Where did that leave us, all those LGBTQI students who realized we were being duped? For many of us, it fueled deep feelings of shame that we were innately bad for being ourselves. For some, it left us ignorant and terrified of the sex for which we were mentally wired. But for all of us, it meant we had to fend for ourselves. When an adolescent sexual minority has a breadth of information they are told they cannot be taught, we seek it out with fervor. Queers are thus forced to teach ourselves about our bodies and our sex possibilities through the Big Three:
1) Porn
A popular first option because of its online accessibility, its conduciveness to privacy, and its addictive appeal, many queers turn to the kinky corners of the internet as our first gay sex ed teacher. Studying sure was fun! Pornography focuses entirely on sex practices, so it offers a breadth of options to learn skill and technique. It also presents different gender identities to viewers. Women like Allanah Starr who have penises, men like Buck Angel who have vaginas—it's a sex-positive smorgasbord of new frontiers. But whether you're an avid porn supporter or a staunch opponent (that LLIQS article will come later), it's clear that porn isn't the healthiest sex education teacher for teenagers.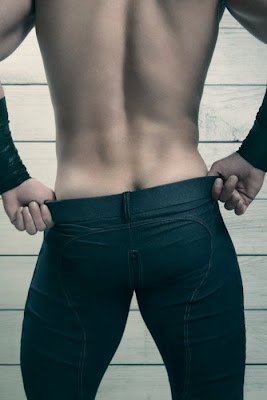 Duh, it's illegal for minors to view, but it's also racist as hell, fetishizes unprotected sex, depicts lesbian sex as a performance to arouse straight men, often dehumanizes transgender and intersex folks, and frequently promotes rape culture. Porn can easily become a place for viewers to develop insecurities about their own body shape and color, especially when those viewers are young and battling negative self-image. Seattle boasts the socially responsible HUMP! amateur porn festival, but youth aren't permitted into this adult event. So while porn is like the exciting older kid who whispers tidbits of sexy information after class, those tidbits are sometimes exaggerated, objectifying, and even harmful.
2) Mentorship
Where porn leaves off, a trusted adviser is often the next chapter in the gay sex ed "independent study program." Queer or not, youth feel relief when they can turn to a more experienced student or sibling to explain what is otherwise unmentionable. But queer students are faced with the challenge of finding others like them. Kids are coming out younger these days, but it can still be nerve-wracking and dangerous to seek out mentorship from an older (assumed) sexual minority. My generation was robbed of countless mentors after AIDS claimed the lives of thousands, and those who survived found it difficult to dissociate fear from sex. I wanted to find people who weren't afraid to talk to me about sex, so this forced me to get creative with the resources that were available to me.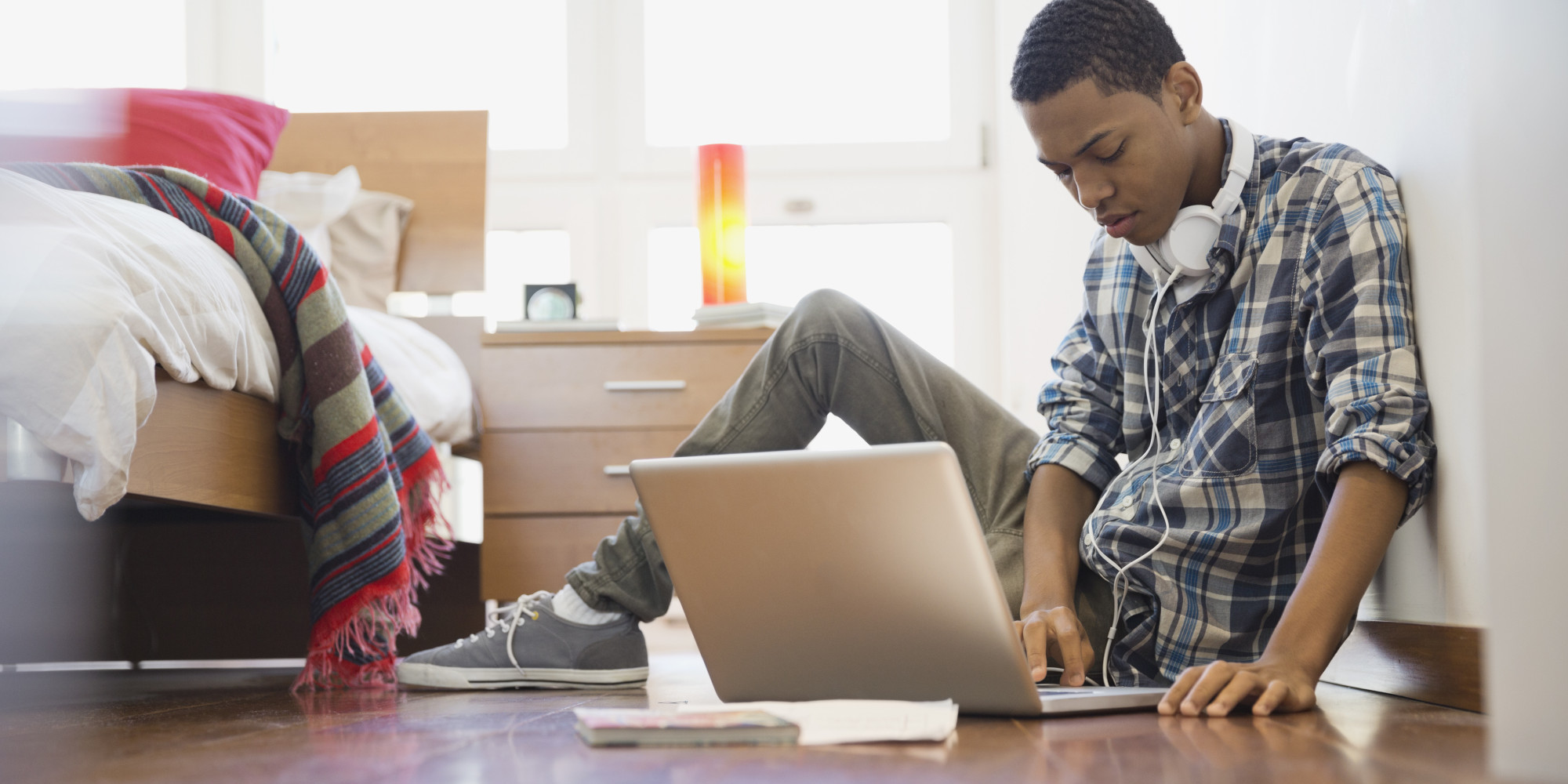 Online communities like chat rooms and social media lend themselves to finding anonymous experts to ask questions of and learn from. When I was 16, my own older chat buddies—"gayrus"—spared me the embarrassment of asking stupid questions or making rookie blunders with my future sex partners. I was lucky never to have gotten in over my head, but as we know, online predators are a thing, and a teen's curiosity and eagerness to learn can lend themselves to unsafe situations with strangers. And just like porn, the education source isn't always credible: online buddies and older friends may promote similar racist, misogynistic, violent norms through their own tutelage.
3) Experience
After learning the theory and shadowing an "expert," we typically want to try it for ourselves. Experimentation is a great teacher, but if the theory is based in the performance sex of porn and the sexual guidance we've had only came from people who may have lacked credibility, we'll be set up for a rocky virgin voyage. An adolescent's first sexual experience with someone else is always going to be a little horrifying, but the first sexual experience for a sexual minority can be particularly tumultuous if they go into it with a sense of shame and little knowledge about how it works.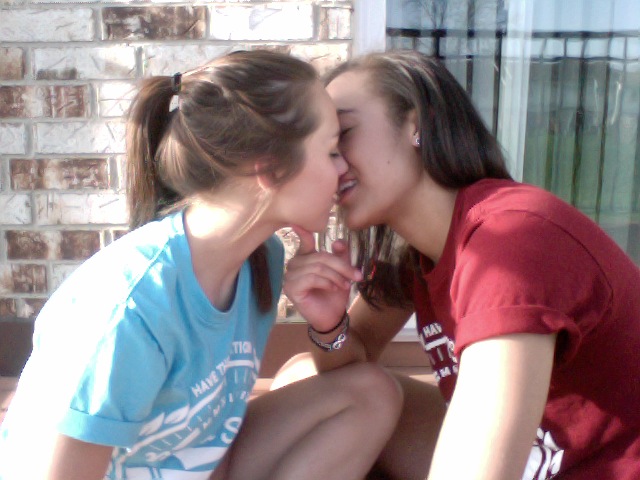 Without healthy, professional guidance for sexual norms and safety, LGBTQI youth may be relegated to learning from the cruelest teacher of all: mistakes. We all make them as we learn and grow, but sexual mistakes can be dangerous, and they can be prevented with proper education.
The case for teaching queer sex ed in schools is this:
Ensuring Credible Education
Establishing an age-appropriate curriculum in a professional learning environment increases the likelihood that students have the chance to ask important questions and get correct information, not just some rumor from another teenager or a fantasy they picked up from a porn star. We don't leave straight sex education up to parents alone, and they're likely straight folks who have had straight sex. Why would we leave gay sex education up to them too? Or worse, to the internet, or some upper classman, or an anonymous hook-up?
Preventing Harm
The correct information could prevent a painful sexual encounter and/or a traumatic infection. It could also decrease the likelihood that queer students would engage in sex they don't actually want to have, just for the sake of blind experimentation.
Normalizing Queer Identity
A school district can acknowledge its sexual minority students by appropriating sex education for them. This course development sends a message that it values all types of kids who will seek to graduate—not just the straight ones—and it will follow through with its mission to prepare young adults to function and thrive in society. Additionally, straight kids who learn from a syllabus that covers intersex anatomy, same-sex intercourse, and gender expression might be less inclined to fear or ridicule sexual minorities. I'm willing to bet money this would curb bullying and have a positive impact on school cultures.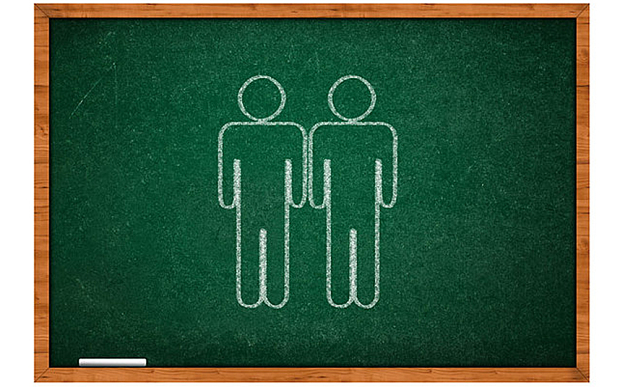 American schools have an uphill climb even with straight sex education, but let's remember that the ideal isn't just to settle for adequate heterosexual training; the ideal is to step into the 21st century and empower the next generation to be informed and healthy, including our lesbian, gay, bisexual, trans, queer, and intersex youth.
Are you a young person who wants queer sex ed taught in your school? Are you someone who would have benefitted from a curriculum like this when you were younger? Share your input in the comments below, message Seattle Gay Scene on social media, or email me at ryan@seattlegayscene.com.
Tags: Love and Lust in Queer Seattle, Queer Youth, sex, Sex Education, Trans Issues