Feeling the ComiCon blues? Or still riding the high? Either way, this weekend has EVEN MORE nerd-tastic events in store for you!
Norwescon begins today, April 2, at the Doubletree by Hilton Seattle Airport. What makes it different from other cons is that it's a bit more literary. So you might actually talk about comics, graphic novels, and sci-fi/fantasy novels. Writer Guest of Honor this year is the Man Who Kills Everyone, George R.R. Martin of Game of Thrones fame! There'll also be Science GoH Amy Mainzer, Artist GoH Julie Dillon, and Spotlight Publisher Random House, which is pretty frickin' huge. Bring your geeky kids, because 12 & unders get in free! Tickets are in the form of memberships and currently are only available at the door. Choose from a daily pass or the full four days. The cool thing about this con, IMHO, is that its smaller size allows for more inclusive LGBTQ content. Just check out the programming: a bunch are queer or sexy themes! For you introverts trying to date, they've got flirting and sex tips, right up to BDSM. Whoa, nelly! Gaming, costumes, masquerades, dancing, a GoH banquet, and more books than can fill your personal library await you!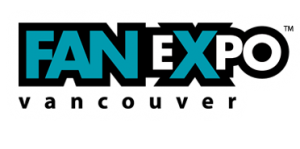 Didn't get to meet John Barrowman at ECCC? Never fear; he'll be at Vancouver's FanExpo in Canada this weekend! FanExpo travels all over our northern neighbor year-round (and—randomly—Dallas), but this one promises an amazing guest list. Karen Gillan (Amy Pond, Doctor Who), Carrie Fisher (Princess Leia and Our Lesbian Nerd Leader), William Shatner (the Shatner comma), Stephen Amell (Arrow), Jennifer Morrison (Once Upon a Time), Brent Spiner (Data, ST:TNG), and three folks from the ubiquitous Walking Dead will all be there! Not to mention a plethora of comic artists, cosplayers, authors, and anime guests. DUDE. This looks like a BLAST!! There'll be everything we've grown accustomed to from ECCC, like panels, comedy, autographs, small press, photo-ops, exhibits, and much more. Tickets are available only at the box office for the day on which you're attending, so go take a road trip!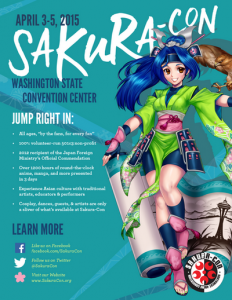 But the biggie here in Seattle, is of course, Sakura-Con!! Be prepared for another weekend of downtown Seattle looking like a tornado of cosplayers descended from the nerd heavens. This con is of course more anime/manga based, so it helps if you know a little Japanese or Korean. This con requires registration with a membership fee, available online today as well as at the door to the Washington State Convention Center. With contests, dancing, karaoke, cosplay chess, and a charity auction, the programming is packed! There will be a Guest Reception on Friday night (the 3rd) where you can meet your favorite celebrities in attendance. Go! Have fun! And break out your best school-girl or mecha outfit!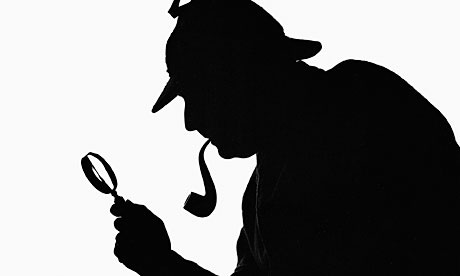 And one more thing. This isn't a ComiCon, but it *is* pretty damn nerdy…Get Sherlocked! From April 3-9, grab six of your friends (or at least three) to solve a mystery and escape a "secret office" within 60 minutes. Conveniently located at 915 E Pine St, you can book a slot for co-worker team-building or just plain detective fun! Hidden clues and riddles await your wicked sleuthing skills in a live-action version of the popular "100 Rooms" game. Caveat: do NOT play drunk or high. Keep your brain in top form, folks. Tickets are a mere $28 per person. Prove why Seattle people are so damn smart!
Oh, how to choose?? Go ahead, do them all. Because from here on out it's the downward spiral to Pride, and then most cons around these parts won't be kickin' again till late August. *sigh* At any rate, enjoy your little geeky self, dammit! 
(Visited 1 times, 1 visits today)