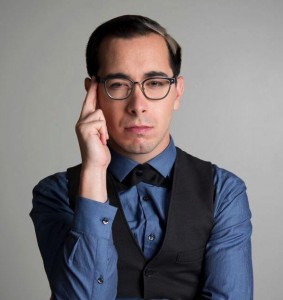 It's Family Week here in P-Town, and the headline in local magazine the Cape Codder says it all: "Goldfinches. What's not to like?"
Yes, there's slow news this time on the Cape. As anyone who works summers here can tell you, tourist traffic ebbs and flows like the tides, and it's mainly due to the themed weeks the township has established as a sort of calendar marker for visitors who, like most self-respecting gays, prefer a party with a motif. Or at least costume options. Some themes are more popular than others, but the general idea stays the same: come in for a week; eat, drink and be a fairy; then leave town with a lighter wallet and memories to last… well, if they've made it past tea dance, they'll be with you for life.
The summer starts off busily enough with what some locals call Circuit Week. This is a time when many of the young thrill-seekers from Boston and New York flood the town, not so much for the shows available but for the partying and drinking involved. When suggested by one local queen that perhaps coming to P-Town solely to drink and club without seeing the local theater scene would only be half the tourist experience, a drunk gentlemen in his 20s responded with "Um, I'm ok with half an experience." Remember this the next time you're tipping your performers.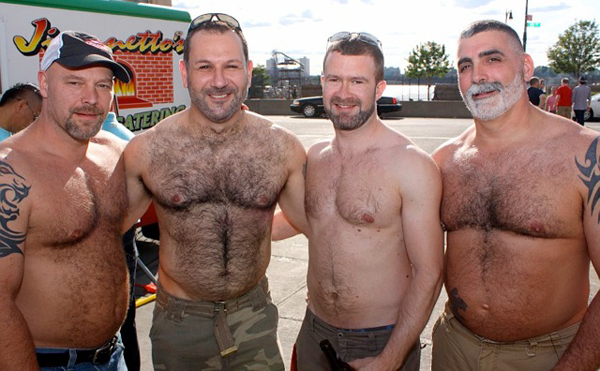 Then comes everyone's favorite time of year: Bear Week. As the name suggests, this is when those famed gentlemen of a certain age and beardedness wake from their long winter hibernation to roam the beach and satiate themselves with native seafood and drag performances. Local businesses love them, as they act like hairy philanthropists, spreading their energy and money across the town and just giving the week an all-around rosy glow not unlike the ones on the faces of many said bears. Most places will cater to the crowds as best as possible, with bear-themed discounts at stores or special performances added on for all the sold out shows the crowds bring. One restaurant advertises a "Bear Sized" menu, which consists of the same burritos and quesadillas as the regular menu, but with "double the protein!" in beef or chicken. Bypassing the obvious protein puns, keep this in mind, gay gents: if you wanted to be a bear before coming to Provincetown but didn't have the body, this is the week to leave with one.
But now we've left the plush velvet of that week and moved on to the pretzels and beer of this one. The women's themed week "Girl's Splash" and Family Week run back-to-back with one another, and neither seems capable of attracting the throngs of spenders and partiers that preceded them. Wig hairs and fried food crumbs roll together like tumbleweeds down the usually frantic Commercial Street downtown. Occasionally you'll see a couple of women holding hands, or a family with a four-seat stroller monopolizing the narrow sidewalk. Where do they go during the day? Perhaps biking on some of the amazing trails amongst the sand dunes, exploring some of the wide expanses of beaches, or doing… whatever children find enjoyable. Wherever they go, it mostly clears out the restaurants, bars and theaters along the main drag, leaving us to contemplate the need for our collective existence. If a bartender pours a cocktail and there's no one to drink it, does it have an alcohol content? If a burlesque performer strips for an empty room, has she actually lost any clothes? And if a drag queen insults an audience that isn't there, does she even exist?
Next week, we'll talk about the shows going on around town, the performers doing them, and the audience members doing them.
Regards,
Major Scales
---
Fans of the Major and his favorite chanteuse Ms Monsoon who might happen to be in the general vicinity of the Northeastern United States might want to drop into Provincetown Massachusetts this summer between July 15 and Sept 18, 2015 to check them out in The Inevitable Concert at Provincetown's Art House Theatre.
Tags: Bear Week Provincetown, Gay Resorts, Major Scales, Provincetown MA, Resort Life, Showbiz