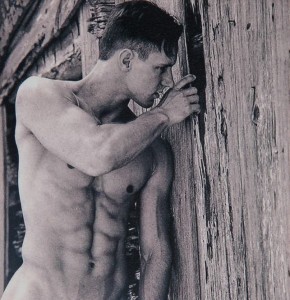 What a terrific idea for fundraiser…auctioning off provocative art featuring the male form to benefit Lifelong's Chicken Soup Brigade!
It's called "We Got Male" and it's happening this Saturday, November 7th at Lifelong/Chicken Soup Brigade's amazing new HQ down in Georgetown. In case you forgot, they were forced to vacate their Capitol Hill space earlier this year, to a shiny new space that's much bigger and better than the old one. This event is a great opportunity to check out their new digs…AND, offer them a helping hand by acquiring some terrific art.
As for the art, what we've learned is, a collector of this style of art celebrating the male form recently passed away and the family offered 50% of the proceeds from its sale to benefit Lifelong/Chicken Soup (and the other half to go to the donator's surviving partner and his medical bills.)
There's a 100 pieces available and exactly 100 tickets priced at $100 each so it's actually a pretty clever idea and a way to raise $10k in one event. If that's too steep of a price for you (but, remember, you get a piece of art for the $100 amount!) you can purchase a $25 ticket to just attend and support the event (but, you get no art!!!) Go HERE to purchase either ticket!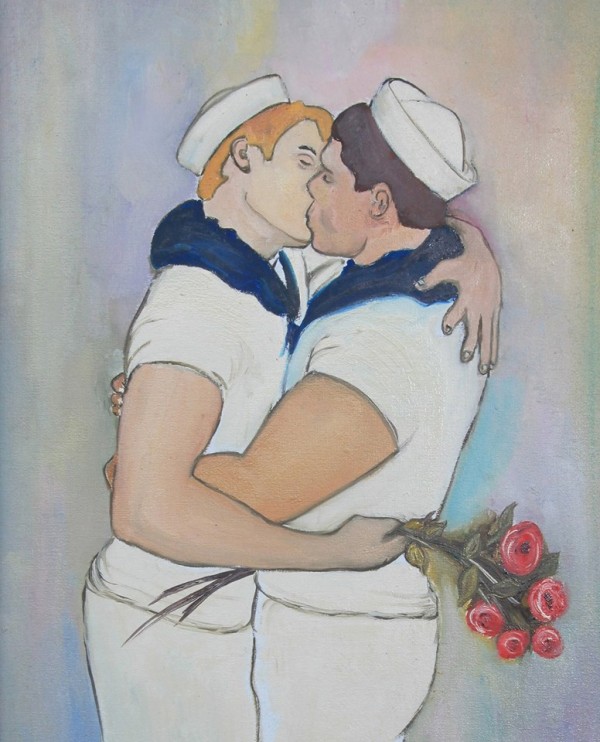 There's a terrific selection of paintings and photographs available, so something for EVERYONE!
Who likes zexy men inspired art….
(Though, if it were MY event, I would have sold a dozen higher priced VIP tickets which would allow those people to snag any piece they wanted…kind of like at a White Elephant Party where one "player" can either keep the gift they originally chose OR snag a gift from a previous winner. It would up the stakes a bit and potentially lead to more revenue raising. OR, offer Special "Snag Cards" to be purchased on site as well as "NO Snag Cards" which would give the buyer immunity from getting his favored piece of art from being snagged away!)
Here's more info about the event:
Male-inspired art for everyone

Looking for an evening of titillating art, lively conversation, and (of course) heavenly cocktails and bubbles? Look no further! This autumn, Lifelong hosts a truly original event—an exhibition of male-inspired art, complete with risqué photos and paintings celebrating the human form.

Not only are the pieces provocative, but the music, delectable desserts and mouth-watering sips promise an evening of intrigue. Mingle with other art-lovers, stake out the most coveted canvases and let the wild times roll! With 50% of proceeds going to the Chicken Soup Brigade, you'll take home a spectacular piece of art and the warm glow of doing good.

100 pieces, 100 tickets, 100 dollars

But listen! There are only 100 tickets to this event, at $100 apiece. At the event your name will be entered into a drawing, and when your number is called, choose the piece of art that tickles your fancy! Simple as that.

Cost

$100 per person to be entered into the drawing

$25 per person if you would like to attend but not be entered into the drawing

Time

7:00 p.m. Doors open for art viewing (choose your favorites!), dessert bites, cocktails and music

8:00 p.m. Drawing begins

Location

Chicken Soup Brigade Facility, 210 S Lucile Street, Seattle 98108
(Visited 8 times, 1 visits today)