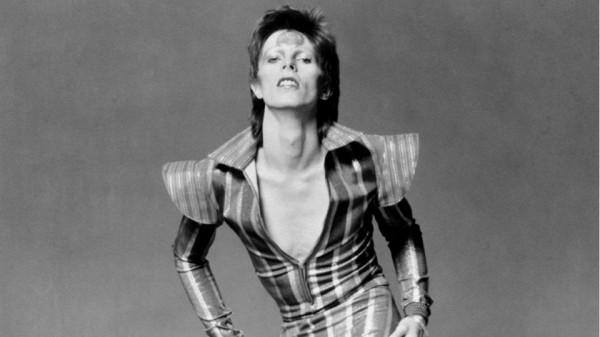 Need a place to grieve the loss of David Bowie?
We're guessing lots of venues and producers are putting together Bowie Tribute events but the first one we've heard about already has a Facebook invite.
DJ Derek Pavone has put together STARMAN: REMEMBERING BOWIE for tonight (Monday, Jan 11) at The Seattle Eagle.
David Bowie has passed on, but his art and music are eternal.

So tonight it is my honor and duty to pay special tribute to his near 50 year career. Join us for an evening of Bowie favorites, rarely heard songs and inspired artists. Let's reminisce and recollect on an icon that has certainly touched all of us.

NO COVER
10pm-2am
21+
SEATTLE EAGLE
314 E. Pike
If you hear of other Bowie events, let us know!
info@seattlegayscene.com
Added: And, The Crescent to host a Bowie Sing-A-Long tonight, too.
From The Crescent invite:
The Rock'N'Roll Queer Messiah of the Alienated, The Goblin King, the one and only irreplaceable David Bowie, has shed one last persona and gone back to star stuff. 

If we cannot have a raucous, fantastic, drink-champagne-and-make- questionable-choices, capitol-W *WAKE* for David Bowie, then who the hell *can* we have a wake for? 

We will meet at The Crescent to sing as many Bowie songs as they have, as much as the KJ will let us, when we're done there, we'll move along to Cal Anderson to sing to the stars, and from there we can move on to Chop Suey, where the inestimable GGNZLA Karaoke is hosting, and has an even greater selection of Bowie songs to choose from!

Join us wherever and however you please! All that matters is that we turn our queerest of neighborhoods into a raucous rolling celebration and sing-along to and for the life of David Bowie, in all he has done to shape our world, and worlds, for the better. ♥
(Visited 1 times, 1 visits today)