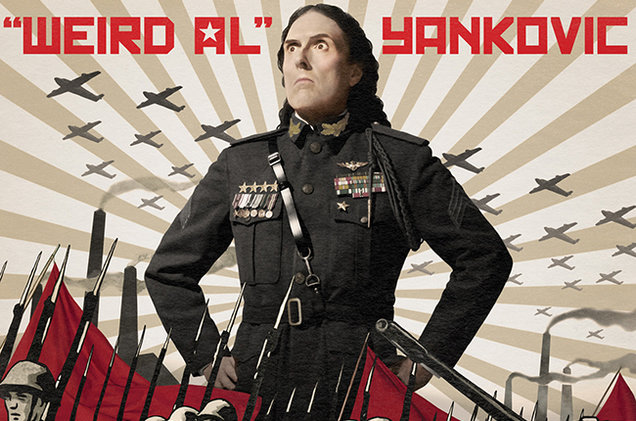 The first wave of  BECU ZooTunes announcements was just released. The insanely popular summer concert series kicks off the 2016 season of popular music shows held at Woodland Park Zoo with three blasts from the past… UB40 is first out of the gate on July 21st, followed by the pretty much annual visit by The B-52s (with English Beat!!) on July 24th, and the return of funny parody artist "Weird Al" Yankovic on July 26 & 27.
What you need to know on how to snag those tickets!
WHAT:             
BECU ZooTunes presented by Carter Subaru returns with another exciting summer of concerts. This year, the zoo is sharing the lineup with a series of announcements. To kick-off the season, the 2016 lineup will include:
July 21

UB40 featuring Ali Campbell, Astro & Mickey
with The Wailers

July 24

The B-52s with special guest The English Beat

July 26 & 27

"Weird Al" Yankovic – The Mandatory World Tour
Additional ZooTunes concerts will be announced soon. The popular concerts are held outdoors on the vast, picturesque North Meadow of Woodland Park Zoo.
BECU ZooTunes presented by Carter Subaru is a major source of revenue for the zoo's mission. Proceeds from ZooTunes support the zoo's exemplary animal care, engaging education programs and wildlife conservation projects in the Pacific Northwest and around the world.
Additional sponsorship support for BECU ZooTunes presented by Carter Subaru is provided by The Stranger.
WHEN:
Gates open at 5:00 p.m. Concerts begin at 6:00 p.m. rain or shine—no refunds or exchanges.
TICKETS:
Tickets for the announced shows go on sale beginning February 26 at 10:00 a.m. at zoo.org/zootunes and at the zoo entrances. A $3 processing fee is added to all online ticket sales.
After February 26, tickets for the announced shows will be available for purchase at Woodland Park Zoo gates during zoo hours. Ticket prices at all outlets include a $2 facility fee to fund maintenance of the zoo's concert facilities. One child 12 and under per paid ticket is admitted free. Each free child will require a voucher for admission, which can be printed online with purchased tickets or picked up at purchase locations. ZooTunes concert-goers can purchase up to eight general admission tickets per show.
Member pre-sale
Woodland Park Zoo members will have the opportunity to purchase all ZooTunes tickets before the general public. The ZooTunes member pre-sale for UB40, The B-52s and "Weird Al" begins online only on February 24 at 10:00 a.m. Members will receive an exclusive pre-sale code by email and can purchase up to eight general admission pre-sale tickets per show.
Reserved Seat upgrades
A limited number of Reserved Seat tickets are available for each show. Reserved tickets provide concert-goers with premium seating (chair provided) and special parking. Upgrades must be purchased online at zoo.org/zootunes. Reserved Seat tickets will sell out fast, so purchase early. Reserved tickets are valid for one entry only regardless of age; there is no additional entry for one child 12 and under with a reserved ticket. Children 12 and under require a separately purchased reserved ticket to access the reserved area.
INFO:
Summer zoo hours begin May 1: 9:30 a.m.- 6:00 p.m. daily. For more information, visit zoo.org/zootunes or call 206.548.2500.
Accredited by the Association of Zoos & Aquariums, award-winning Woodland Park Zoo is famed for pioneering naturalistic exhibits and setting international standards for zoos in animal care, conservation and education programs. Woodland Park Zoo also is helping to save endangered animal species and their habitats in the Pacific Northwest and around the world. By inspiring people to learn, care and act, Woodland Park Zoo is making a difference in our planet's future. For more information, visit www.zoo.org.
(Visited 1 times, 1 visits today)