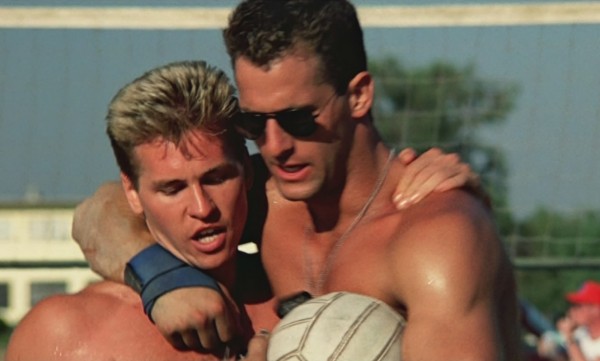 Yeah, baby!
We're on the highway to The Danger Zone!
'Cause, you Take My Breath Away!!
Uh huh….everyone's favorite homo-erotic Tom Cruise movie from the Eighties is back this spring as the iconic (in a campy sort of way) fighter pilot film TOP GUN turns 30 years old. There's a special release DVD coming out in May and Three Dollar Bill Cinema is using the film as the theme for their 9th annual banquet/auction happening on April 1, 2016 at MOHAI. The event is a major fundraiser that helps Three Dollar Bill produce the Translations Film Festival in May, and the annual "Twist: Seattle Queer Film Festival" (formerly the Seattle Lesbian & Gay Film Festival) in October…not to mention all sorts of other awesome film events throughout the year.
And, to whet your appetite for the April event, Three Dollar Bill is presenting a special screening of Top Gun this coming Saturday, March 5. 2016. Here's all the poo:
You're invited to an exclusive screening of Top Gun on March 5th at 12th Avenue Arts (1620 12th Avenue). "Wheels up" at 7:00pm!

In preparation for our TOP GUN-themed Dinner & Auction on April 1 at