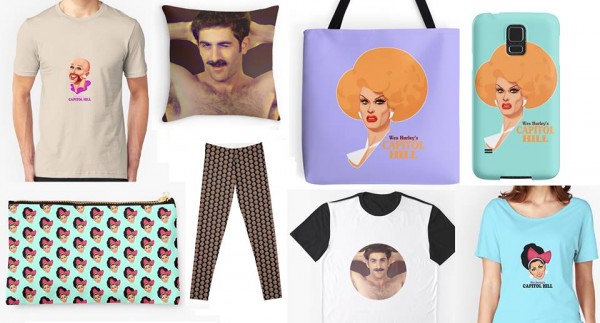 We love crap we can buy (or, dream of buying 'cause we're always broke…)
Now, the fine folks from the "Capitol Hill: The Series" have teamed up with Red Bubble to offer up a lovely selection of "Stuff You Don't Need/But Really Really Want" featuring the stars of the Wes Hurley created, locally made webseries now its second season.
Poo from their Facebook:
If you love Capitol Hill Series, you can now show it with these exciting items – t-shirts, leggings, duvet covers, mugs, pencil skirts, etc – some featuring gorgeous designs by Chad Sell. Treat yourself to a fun gift and help spread the word about the fabulous world of Capitol Hill Series: http://www.redbubble.com/people/capitolhilltv/portfolio
They've got stuff featuring BenDeLaCreme, Robbie Turner and star Waxie Moon (oddly, no Jinkx Monsoon merch…) but we're most intrigued by the presence of the hunky mayor in the soapy spoof played by actor Jonathan Crimeni (who has sadly moved away from Seattle to attend grad school in New York City.) Who wouldn't want a t-shirt or leggings featuring his winking mug and voluminous poofs of armpit fur?
Though, we think it's criminal that the image cuts off his nipples….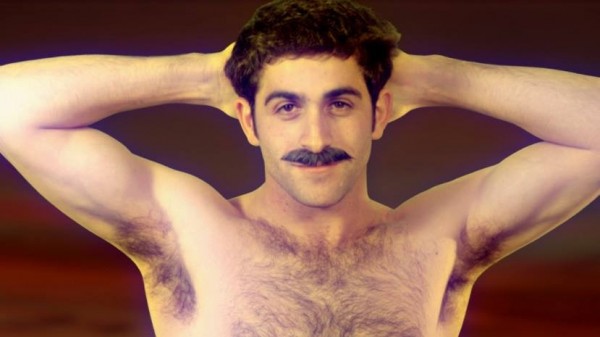 (Visited 1 times, 1 visits today)